Patrick Weingandt wants to avoid Lake Geneva and big cities.
They awaken bad memories.
When he gets bored, he wants to go for a walk instead of using drugs like he used to.
He wants to limit his interactions with old friends out of fear their glorifying of the "good ole days" will lead them back into substance use, he said.
These were some of the triggers or high-risk situations Weingandt listed in his long-term safety plan. He read it out loud Thursday to the rest of the Walworth County Drug Treatment Court, to his brother, to his girlfriend and to a previous drug court participant who grew up with Weingandt.
Weingandt spent 108 weeks—more than two years—in the drug court program.
On Thursday, he graduated.
"I'm feeling really awesome that I completed this," he said after the graduation. "It took a long time."
His day was filled with pizza, applause and a hug from Judge David Reddy.
"Today is a good day," Reddy said. "I've been looking forward to this day for a long time."
"You're not the only one," Weingandt responded.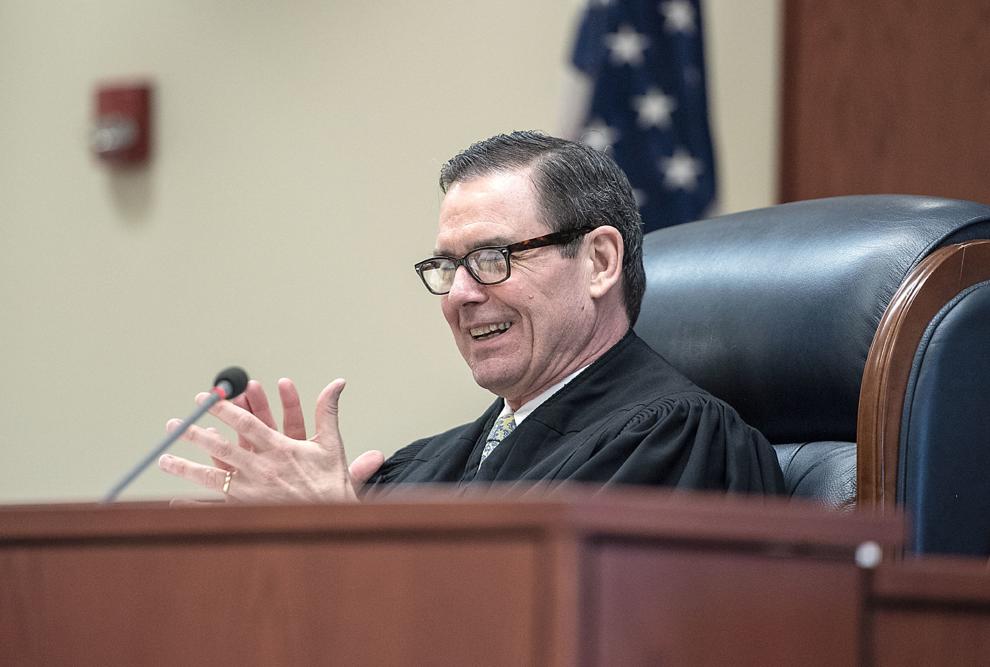 Although he spent most of his time growing up in Lake Geneva, Weingandt bounced around Walworth County in foster care.
"I kind of lost relationships with friends and family and ignored them completely just to be on meth," Weingandt said in 2016. "Things just started going really fast after that."
Ultimately, Weingandt ended up in the program and was faced with a decision to get his life right.
"It was my choice," Weingandt said after his graduation. "It was now or never to get it done or just go to jail or prison.
"I wasn't gonna take that."
In the 108 weeks, Weingandt "weathered a number of storms," said Reddy, who is the judge who oversees the drug treatment court. It's rare for participants to make it through without any bumps, he said.
One member of the treatment team said Weingandt "turned the corner" when he adopted the philosophy of "only I can change my life."
A celebratory gold coin Weingandt received Thursday reads, "nothing changes if nothing changes."
Attitude is often what separates drug court graduates from those who are terminated from the program, program coordinator Katie Behl said.
"Throughout the whole time in the program, whether he was doing well or whether he was struggling, he maintained a good attitude," Behl said about Weingandt. "That's what continued to have him go through this and do well, ultimately, and get to this point."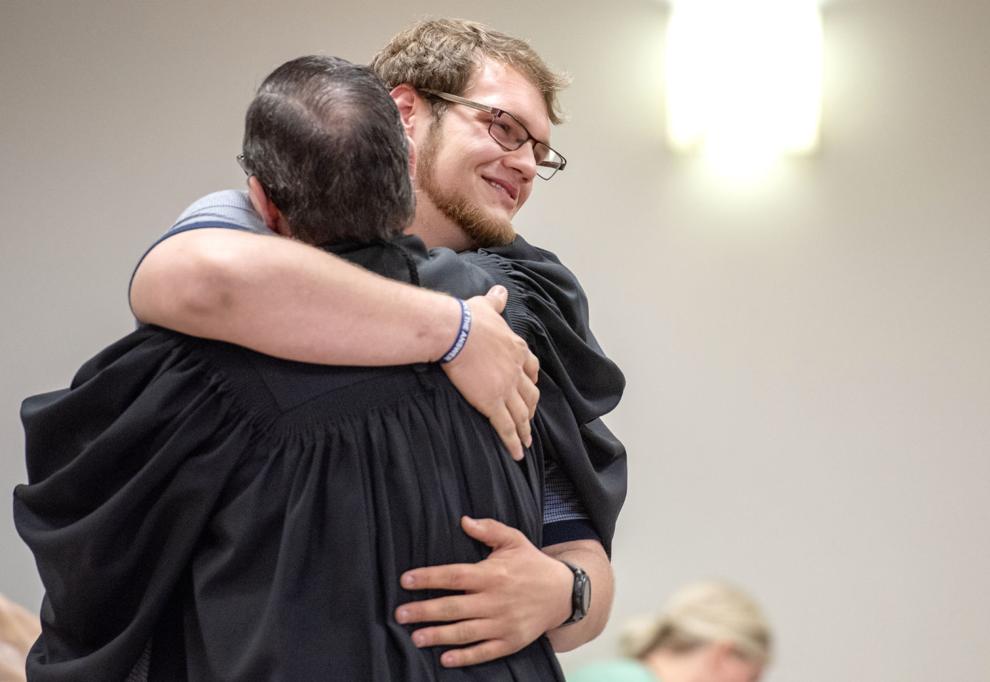 Now, Weingandt's probation is over. His record for the offense that got him into drug court was expunged.
Reddy presented Weingandt with his papers and gave him a hug. Although such a sight is rarer in regular court proceedings, treatment court hearings are more conversational and, unless someone is in trouble, more light-hearted. Jokes fly back and forth.
Weingandt had long joked about getting steak and lobster for his graduation celebration. He didn't, but there was pizza.
Cody Wilson, who graduated from the program in September, said "it blows my mind" that he and Patrick went from making trouble as kids to standing where they were Thursday.
"Looking back, this is the people we get to be," Wilson said. "And this is the person that we chose to be."
"And the people that you deserve to be," Reddy added.
Brittany Sundberg, Weingandt's girlfriend, said, "You're my hero, my inspiration."
Weingandt said his plans for the future are to "just keep moving forward."
He said he might show up to drug court every now and then to see how people are doing.
If he ever has to go to Lake Geneva, perhaps, he said, to attend a nice restaurant, he plans to take social support with him. He could talk to them and keep his mind off "all those bad things."
But maybe someday they will have steak and lobsters at the courthouse.
"Yes," he laughed. "I was really looking forward to that."