In the 17 years Steve Dean has run Mocha Moment on Janesville's south side, he's never won a local award for the business.
He's never sought that kind of attention for his business—mostly a word-of-mouth place that's tucked into the trees set back off the east side of Center Avenue.
But Dean's Mocha Moment has won Forward Janesville's 2019 Small Business of the Year award—one of a half-dozen annual awards the chamber of commerce gives out at its annual awards luncheon, which this year is slated for Thursday, Jan. 23.
Dean, in understated fashion, said he wasn't aware his coffee shop—a shop stocked with handmade baked goods and coffee his family roasts—had won the Forward Janesville award for best business under 50 employees. He'd never heard of the awards Forward Janesville gives out.
"I don't know how it happened. I didn't know anything about it until some people from the chamber came in not too long ago and told us we'd won," Dean said. "It's a big honor, I'm sure, I just didn't know anything about it."
Dean said the chamber sent some of its ambassadors to Mocha Moment and asked the staff at the coffee shop to pose for a photo amid the coffee shop's comfy, fire-lit lounge.
He said the chamber's visit seemed like it was "organized as kind of a surprise announcement."
It's the first such award given to Mocha Moment, a coffee house that has thrived on the south side despite the nearby General Motors plant's 2009 closure and other economic forces that have caused some commerce on the south side to struggle.
Dean said he doesn't know who nominated Mocha Moment and its small staff for the award, but he said Forward Janesville told him the nomination came in part from rave reviews on social media.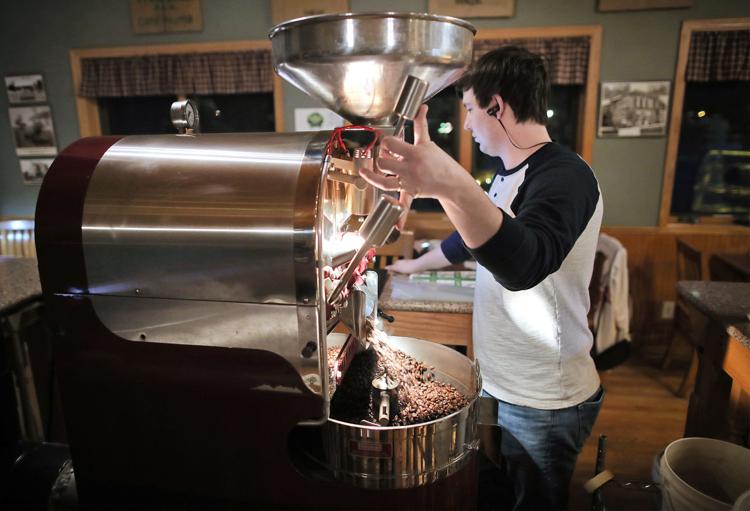 Dean doesn't know much about social media, either. His coffee shop has Wi-Fi, but it doesn't have a phone. Dean operates a Mocha Moment website, which includes his family's history and other tidbits, and announces special Sundays his shop's open to host nonprofit fundraisers.
But Dean doesn't pay any attention to Facebook.
"I don't really know anything about all of that social media. I've never been much for attention," Dean said. "As far as advertising, I figure if we're doing the right things, word will get out, and people will come to us."