Just as a Newville subdivision is filling up, the developer has applied to fill an adjacent area with houses.
Sixty-two homes are planned for the Newville Trails subdivision, located on 39 acres of mostly farm fields just west of the Lake Woods subdivision, according to Rock County planning documents.
Newville is an unincorporated residential area in the town of Fulton with hundreds of homes.
The proposed development is a few minutes' drive from Lake Koshkonong and the Rock River.
It is also a short drive to Interstate 90/39, and Andrew Baker, director of the Rock County Planning, Economic & Community Development Agency, said he believes the homes will be marketed to commuters.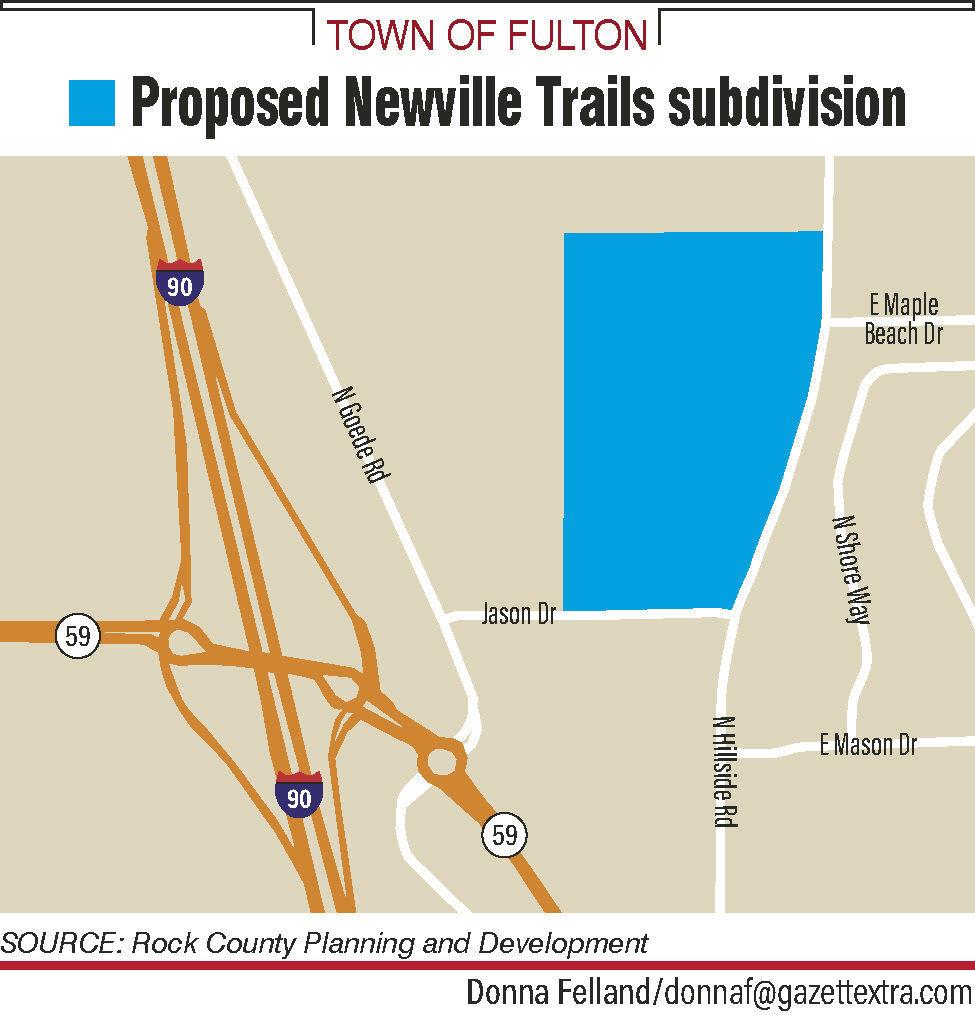 Madison and Janesville would be convenient commutes.
"JGP Land Development LLC Jeff Petry" is listed as the developer. JGP lists a Belleville post office box as its address.
JGP built most of the Lake Woods subdivision, which holds about 250 homes east of Newville Trails, Baker said.
The town of Fulton has approved the subdivision, and the Rock County Planning and Development Committee is scheduled to vote on approval at its meeting Thursday. That's the last step before the developer can apply for permits to build roads and houses, Baker said.
JGP proposes lots ranging in size from about 0.3 acres to 0.5 acres. It would build three new roads: Ricky Road, East Maple Beach Road and Haegele Circle. The roads would become the responsibility of the town of Fulton.
Baker noted the area is served by the Consolidated Koshkonong Sanitary District, which he said allows smaller lots than normally seen in rural areas. The homes would get their water from private wells. Stormwater would drain to two retention ponds on the south side of the development.
Baker said he assumes work will start this year.