MILTON
After sitting empty for more than six years, a pair of neighboring buildings on Milton's Merchant Row are getting new lives.
One of them already has.
Resident Kelly Whitney, a hairstylist, decided to take a chance and buy the building at 230 Merchant Row—in the city's west-side downtown area—in July.
Whitney opened her Redken-focused hairstyling business, Salon 1897, in September.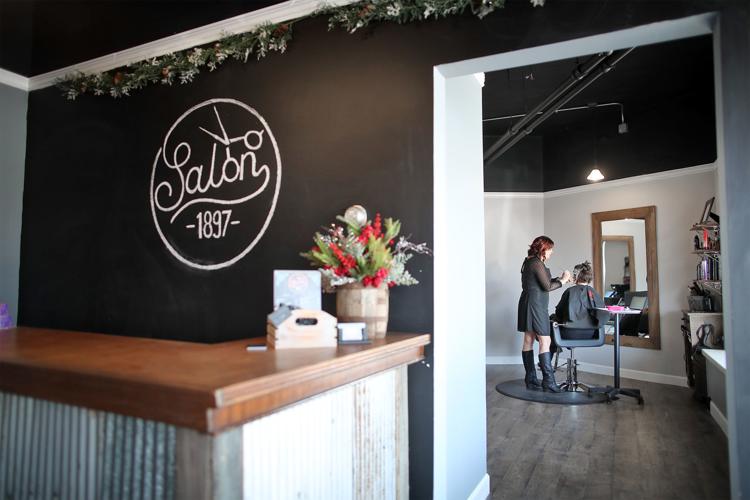 The long-vacant building next door, 220 Merchant Row, has drawn serious interest from another local business owner. City Administrator Al Hulick believes it will be inhabited soon but wouldn't disclose information about the prospective occupant.
Hulick said the buildings have been empty since before he joined the city staff in 2014.
When a building sits vacant for a while, people tend to assume the property has a problem. But Hulick said many vacant buildings such as the Merchant Row pair are still inhabitable and useful.
"It's a big deal for any community when you have a longstanding vacancy in an area," he said.
"When you have buildings that are vacant for a long time, it may create a perception—one that isn't always true—that things are trending in the wrong direction."
Now that the buildings are both occupied, or close to it, the downtown area will benefit, Hulick said. They were the last two vacant storefronts downtown, and their occupancy shows faith in the community, he said.
"People believe that in Milton there is enough of a nucleus and enough of a buzz or energy that they feel confident investing their dollars in Milton and these facilities. They think the future in Milton is bright," he said.
After renovating her building last summer, Whitney opened Salon 1897 in September as a by-appointment family hair care salon.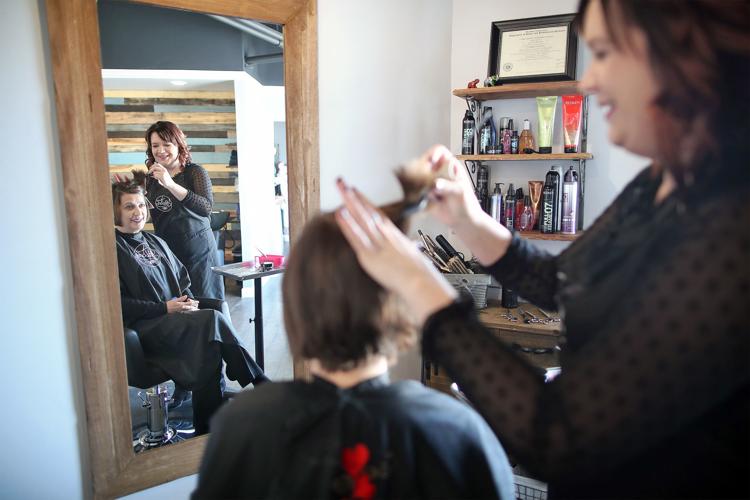 She said she invested in downtown Milton for a reason.
Whitney said she was outside the building one day when she looked up and noticed her first name, Kelly, was printed on the outside wall. The area once was called the "Kelly block."
"I've always wanted to be in downtown Milton, around all of the activity going on and the people walking around," she said. "When I saw the building was for sale, I saw my name was on the side of the building. It just seemed like it kind of was meant to be.
"The pieces kind of fit, and it felt right."
Whitney said she has two chairs available for other stylists to rent and room for a massage therapist or other personal care business.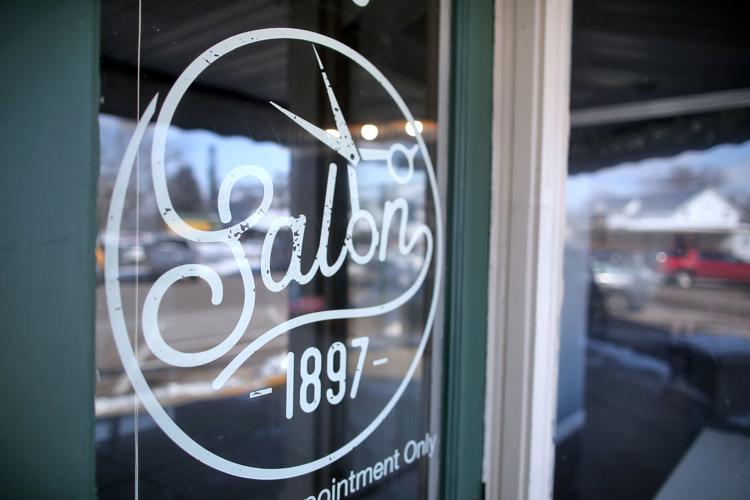 The fact that Whitney and the other potential buyer are from Milton is a good sign, Hulick said.
"These are people that have relationships with the community," he said. "They know the community, and they appreciate the community. …. These are local people, small-business owners, who really believe in Milton and the people who live here."
Whitney said she couldn't think of a better place to work.
"The Milton community has been so supportive of my small business," she said.