Her face covered by a clear plastic mask, Orange Julius owner Lea Fritzinger mixed a smoothie as a thin crowd of customers moved along the concourse of the Janesville Mall at noon.
Fritzinger eyed the concourse, still illuminated mainly by lights from stores and ceiling skylights. Her Orange Julius kiosk is one of the few food sellers that so far have reopened at the mall.
Save for two patrons who sat eating pretzels at a table set well apart from other seats, the food court was empty.
It was a Friday afternoon. A few days earlier, the mall had officially reopened to shoppers after the state and Rock County lifted temporary COVID-19 lockdowns that had left the mall and many other local retailers closed since mid-March.
Shoppers carried plastic shopping bags with new tennis shoes and summer clothing tucked inside as they passed a mix of action and inaction.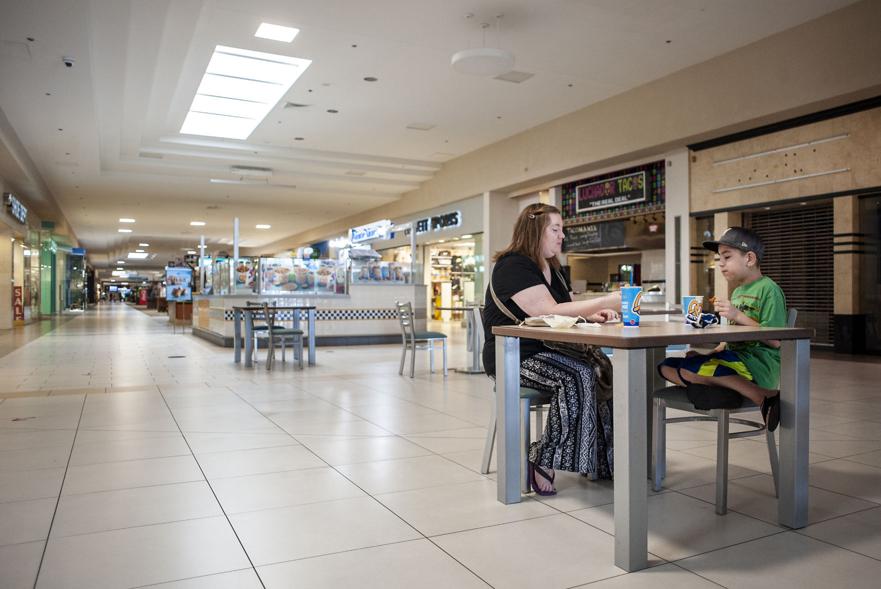 Some shops had reopened to welcome back shoppers under a set of self-imposed crowd restrictions.
Many others remained closed, lights on but storefront gates pulled down as operators waited on the timetables of parent companies and adjusted plans for reopening in a lingering pandemic.
For now, the mall's concourse and its anchor stores operate under an awkward logistical divide. Kohl's and Dick's Sporting Goods—the two anchor stores that bookend the mall's concourse—are open to shoppers, but entryways from those big stores into the mall's concourse remain shut.
It means no mingling of foot traffic between the anchors and the concourse. That's a temporary measure mall Manager Julie Cubbage said is aimed at ensuring anchor stores and the mall itself can stick to a public health guideline for crowd size—25% occupancy during the COVID-19 pandemic.
Near the Orange Julius, a customer in a cloth mask walked out of a nail salon, which was full of chairs with plastic barriers designed to cover customers' hands and feet while salon techs delivered manicures. Two customers talked with a clerk in a cellphone repair business. Their conversation rang out in the relative quiet of the concourse.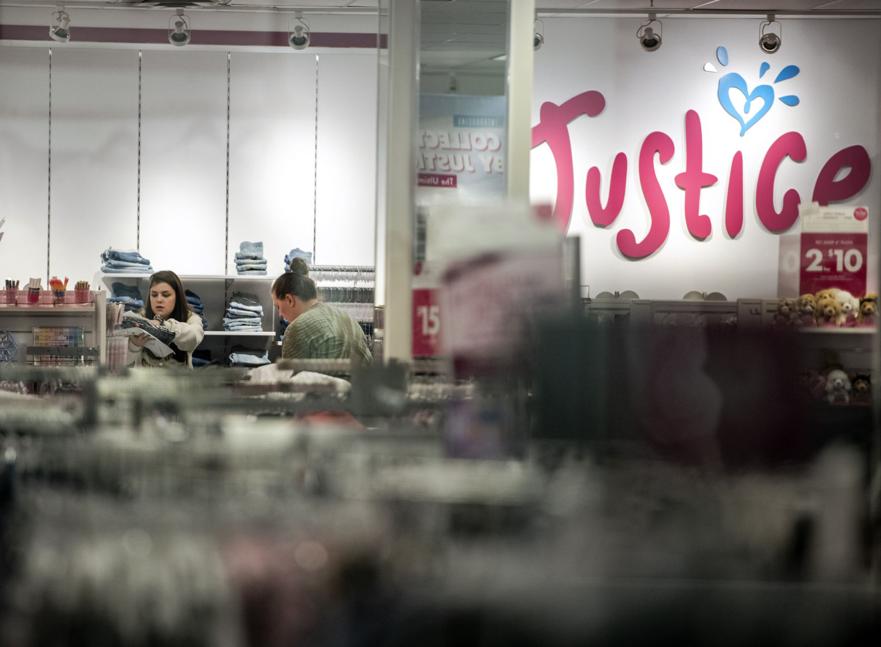 Nearby, the University Bookstore had signs announcing a clearance sale. The Madison-based retailer announced last week it's leaving the mall. It's the first retail departure announced at the mall since the COVID-19 shutdown ended.
Fritzinger eyed the scene around her and poured out her hopes into a plastic cup that held a pastel, half-frozen fruit smoothie.
"I'm an optimist. I'm just hoping we'll see a little more business every day," she said. "I don't know what else we can hope for."
Cubbage walked the mall in a new pair of tie-dyed canvas sneakers she bought at one of the reopened shops. She followed red arrows the mall has placed on the concourse floor that cue shoppers to stay in lanes.
Cubbage pointed out red X's taped on the floor outside the Finish Line footwear store. On the day the mall reopened, the Finish Line was among just a few shoe sellers along the concourse to reopen, she said. A queue of customers was waiting—hence the red X's to mark a safe distance between customers.
Managers have reorganized the store's layout to use mainly the walls and front windows for product display. That way, customers have more room in the store.
The changes are needed because the shop last week was among the busiest in the mall.
"It's more than psychological. People want new shoes to start the summer. That's the most normal thing in the world," Cubbage said.
American Eagle Outfitters also has reopened. The young-adult apparel retailer is greeting customers with a kiosk stocked with paper masks and hand sanitizer before they step into the shop.
Next to that kiosk was a stand that advertised a "60% off" sale on store items.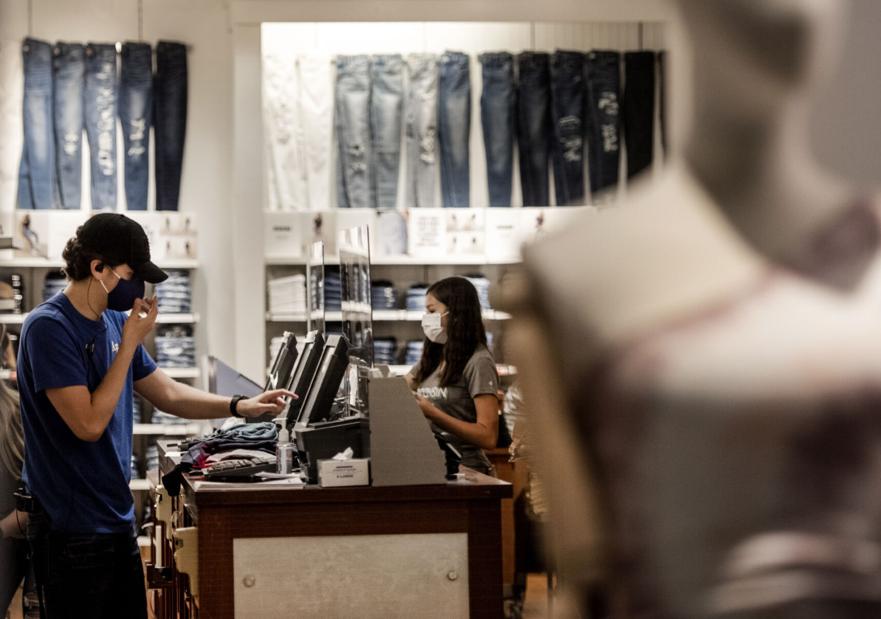 Other shops had staff inside but remained closed. Cubbage said some retail chains are still working through major overhauls to safeguard their staff and shoppers. Many have given the mall's management their projected reopening dates, although some then pushed the dates back a week or two.
"These stores' employees all have to be trained all over again because they're implementing big changes to the store's layout and checkouts," Cubbage said. "They're learning how to do all new public health-related procedures in the way they handle transactions with the customer."
Aside from the University Bookstore, Cubbage said she has not heard of any stores that plan to pull out of the mall or not reopen.
The mall still hasn't reopened its doors for the early bird gaggle of morning mall walkers. And seats in lounges and the food court are spaced to encourage people to stay distant from each other, Cubbage said.
By midday, many of those in the mall weren't meandering, window-shopping clientele. They hustled quietly from one shop to the next, either flying solo or in groups of two or three. About half the shoppers wore cloth or paper face masks. Most open shops had staff wearing face coverings, too.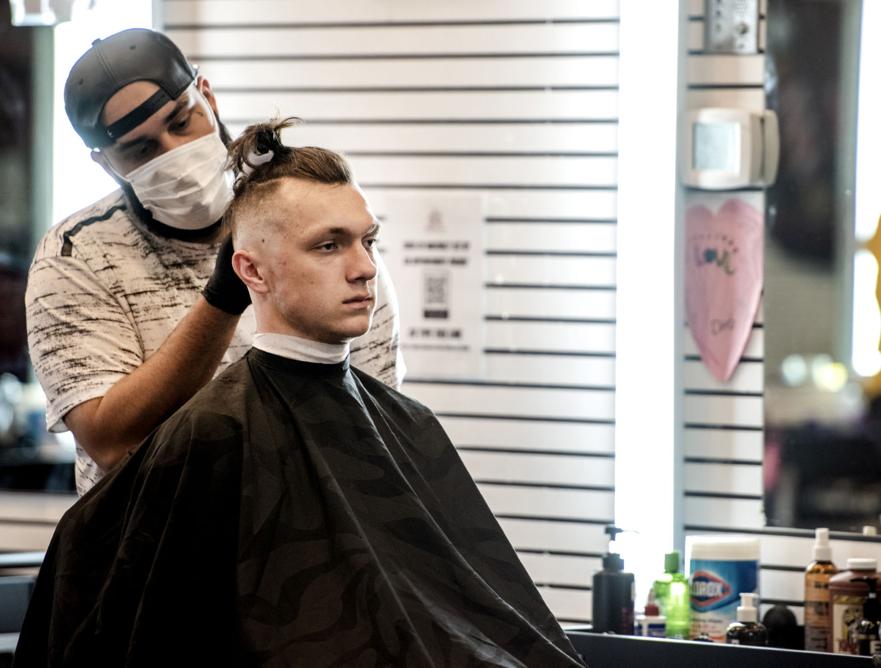 Many shoppers carried bags from multiple stores. They had been spending money.
"It's nice to see people walking around the mall with bags, with purchases. That's the most important thing, if you're going to be open," Cubbage said.
"It's clear not everybody's coming in just to hang out, but they're actually shopping, so that's a good thing."