Janesville greenhouse components maker Green-Tek is relocating to the former Regal Beloit Corp.'s Durst manufacturing campus in Shopiere, a move officials said will help Green-Tek and its sister company expand their operations.
Linda Bracha, an owner of Green-Tek, said Wednesday the company bought the former Regal Beloit facility earlier this month and has moved part of its manufacturing into the 17-acre industrial campus at 5560 E. Buss Road.
Since 2009, Green-Tek has shared space at the former Lear Corp. plant with Coextruded Plastic Technologies, a producer of specialized food packaging. CPT will remain at the former Lear plant, while Green-Tek gradually will transfer all operations to the Shopiere plant.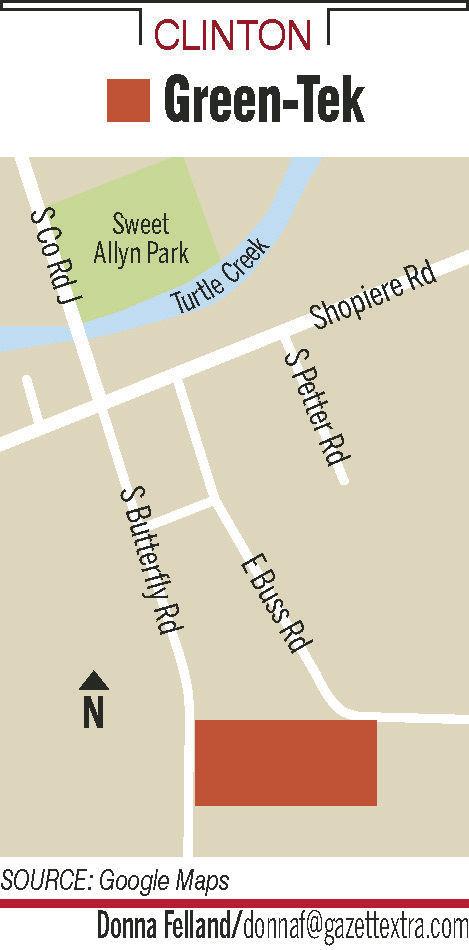 Regal Beloit vacated the Shopiere plant as part of a corporate restructuring announced late last year.
Bracha said the move comes at a crucial time when Green-Tek and CPT are seeing major growth in demand for their products, a trend driven in part by the COVID-19 pandemic.
"We needed to make the move because we were completely wall-to-wall, out of working space. This presented the perfect opportunity. The timing was right," Bracha said.
The move frees up space for CPT to expand in the 170,000-square-foot former Lear Corp. facility on Janesville's east side. Meanwhile, Green-Tek will have room to grow in the Shopiere facility, a multibuilding campus with a main plant that offers 140,000 square feet of manufacturing space.
The companies' owners—Paul Jacobson Sr., Eli and Linda Bracha, and Alan Jordan—also own the former Lear facility.
Both Green-Tek and CPT were deemed "essential" businesses during the pandemic because they produce products related to agriculture and the food production chain, the companies said.
Bracha said Green-Tek and CPT have grown from about 40 employees in 2009 to about 130.
It's not clear how many Green-Tek workers have made the move to the Shopiere facility, but Bracha said Green-Tek already has set up operations and is producing greenhouse coverings and other in-demand products.
Green-Tek had been negotiating to buy the Durst facility since last year, after the company learned the plant was closing.
Bracha said demand is burgeoning for greenhouse equipment designed for home gardening use.
"We've seen a huge growth in the home-use market," she said. "Hobbyists are at home during the pandemic, and what's the first thing you want to do? Cultivate your garden. So we just continued throughout the pandemic, getting the (Shopiere) sale completed and closed. We are full speed ahead."
The company also has seen continued growth in commercial greenhouse equipment, partly because of consumer demand for flowers and other landscaping plants, she said.
"Greenhouses need to supply plants and flowers to the garden centers so people can cultivate their gardens. So it just has been (growth) from every direction."
Bracha said CPT has enjoyed steady business in food packaging as the pandemic has spurred demand for prepackaged foods.
Regal Beloit announced in December that it planned to close its Durst operations in Shopiere, with layoffs of 59 employees expected to roll out in waves early this year and full closure slated by late May or early June.
The plant, which made gear drives and transmissions for large vehicles, grew out of a longstanding manufacturing operation known as Durst Power Transmission Division. That company was founded in Shopiere in the 1930s by Walter Durst, a then-unemployed poultry farmer and entrepreneur.