If Hy-Vee locates a new supermarket and restaurant in the former Shopko, it would bring the total number of large-format grocery chains in the heart of Janesville's crowded, northside retail spur to four.
The new Hy-Vee would compete directly with Woodman's corporate flagship store just across the street, and it would be just a few hundred yards south across Humes Road from a Festival Foods supermarket and about a half a mile from an Aldi supermarket on Deerfield Drive.
That's on top of existing local grocery-selling chains such as Walmart, Target and Sam's Club, as well as multiple gas station/convenience stores, including a new, large-format Kwik Trip, all located within a mile or less of the former Shopko.
Janesville's city council could decide as early as mid-December whether to give a green light to Hy-Vee's plan for a hybrid grocery store/bar and grill inside the 100,000 square-foot, former Shopko at 2500 Humes Road.
Right now, Hy-Vee is considering bringing a full-service grocery and liquor store along with a Wahlburger's bar and grill restaurant and a coffee shop.
That plan would hinge in part on the city changing rules that now don't specifically allow grocery stores to sell alcohol through an onsite tavern.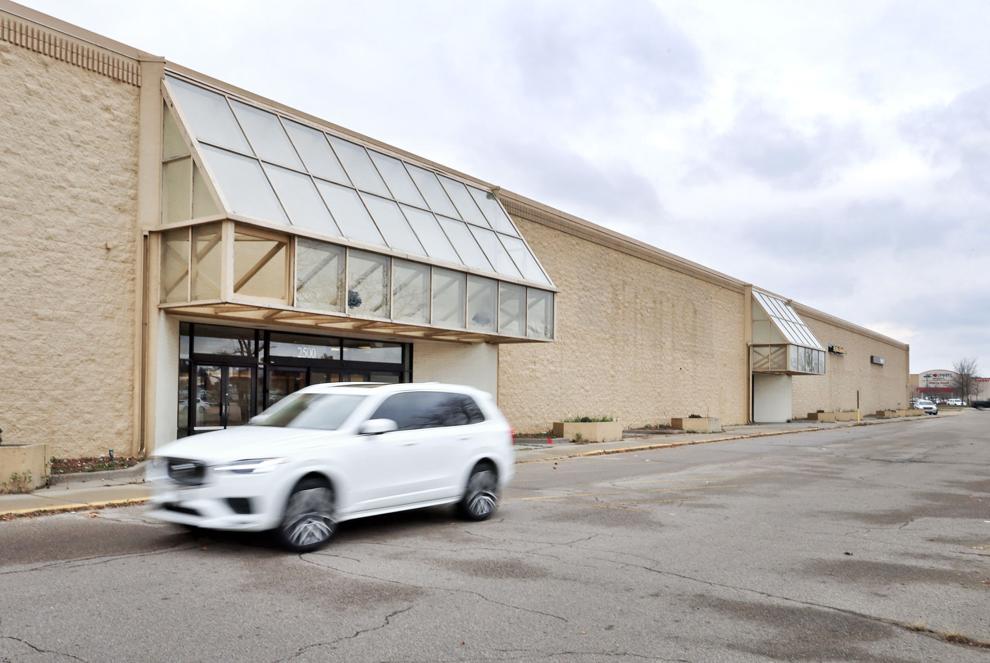 Sense seen in grouped grocers
Russ Kashian, a UW-Whitewater economist, said it doesn't surprise him that a new grocery chain would want to locate right among the cluster of existing supermarkets in the heart of Janesville's main retail corridor.
The location, he said, leverages both the nearby Interstate 90/39 corridor, which he said gives easy access to another local supermarket. That could make Hy-Vee, and Janesville's northeast end, more of a regional shopping draw, particularly for people who commute from Janesville daily to work in Madison or Rockford.
Kahsian said it's likely any major new grocer added to the mix will put some pressure on existing grocers in Janesville, including a few supermarkets that are isolated from the city's main retail corridor.
The economist said that in some cases, existing grocers weather new competition not by competing directly through grocery prices but instead by strengthening or diversifying niche offerings and store services.
But Kashian said as the regional economy begins to emerge from months of strain under the COVID-19 pandemic, a desire by a large chain such as Hy-Vee to redevelop a large scale, vacant Shopko in a prominent spot embodies a bold bet on the city's future.
"It will create a challenge to the existing businesses. I really believe it could because it comes down to a formula of square feet of retail, local population and income. People in a given area can only eat so much food," Kashian said.
"But there are positives," he continued. "This could be viewed as a testament of faith by Hy-Vee in the future economy of Janesville. They're investing in the community and in existing real estate that's been vacant, and they're investing in regard to consumer spending. They're making a statement that they're confident in the future of Janesville and the region."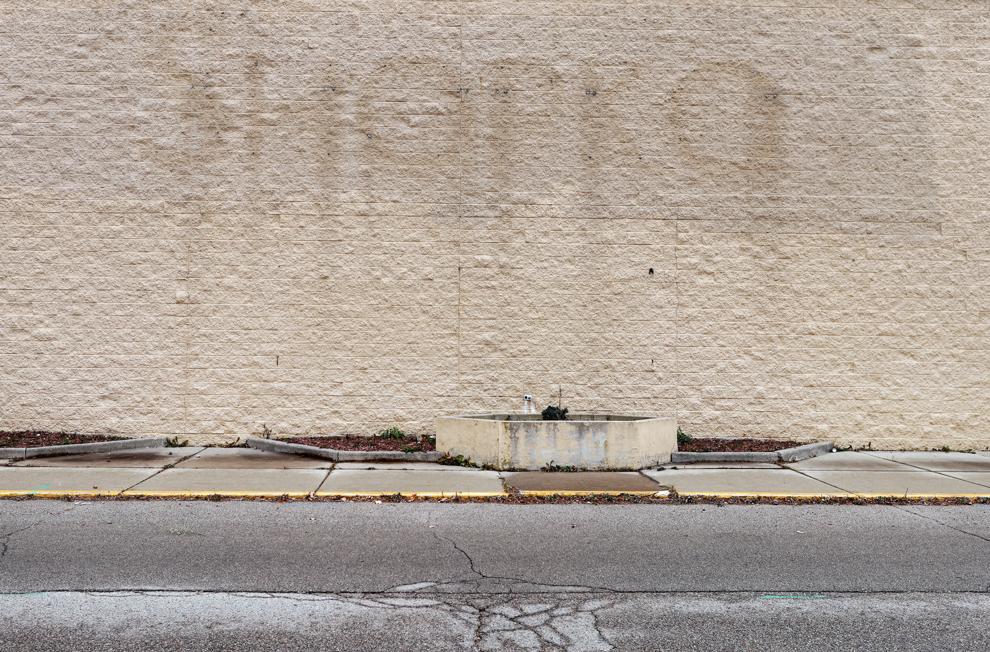 Hy-Vee buying up old Shopkos
Des Moines, Iowa-based Hy-Vee has been, for the last two years, buying up defunct former Shopko stores in rural Iowa communities and converting the properties to grocery stores.
A Hy-Vee spokeswoman said in an interview late last month that Hy-Vee intends to buy the former Janesville Shopko, which has been vacant since mid-2019. But she said the company hasn't yet solidified plans for renovations or redevelopment.
City Economic Development Director Gale Price said last month that Hy-Vee was "very early" in the process of planning its proposed store. But he said the company seems eager to move forward on the project within the next few months. That's pending city decisions on various aspects of Hy-Vee's proposal—namely, a plan to house a chain restaurant and bar within the store space.
The city does not intend to extend a tax-incentive package to Hy-Vee for the project, Price said. It would be the first supermarket in Janesville to house a bar and grill.
While existing supermarket operators in Janesville likely are keenly observing Hy-Vee's plans, a few local gas station convenience store operators on the city's south side and near downtown are moving forward with their own smaller-scale grocery projects.
South side hosts smaller stores
On the south side, owners of Janesville's Roman's chain of gas stations retrofitted a small former gas station off Center Avenue earlier this year, transforming it into a small grocery that provides fresh staple items and meats.
The owner said the south side grocery mart is aimed at plugging the fresh grocery gap left when supermarket giant Kroger shuttered Janesville's Center Avenue Pick 'n Save in 2017.
Just south of downtown, at the corner of Racine and Main streets, owners of a former Lions Quick Mart gas station convenience store have removed the shop's gas pumps and refitted the small station as a grocery.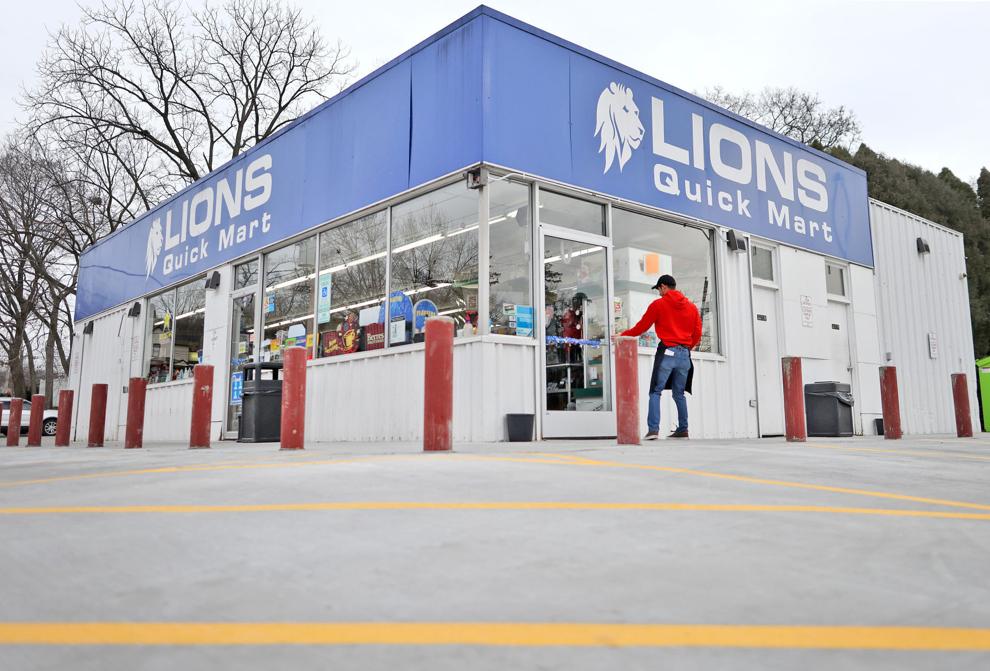 The store has a newly paved parking lot, and inside, manager Roberta Mason said, store clerks are recrafting how the store looks and feels.
She said the shop's owner is eyeing plans next year to expand the store to the south to grow its retail space and parking footprint.
Mason said the same day her store had the gas pumps removed to make room for more parking, clerks at the store learned Hy-Vee was planning to move in on the north side. She said it hasn't changed the owners' plans.
"There's still a need for groceries here because now it's just the north part of town where all the supermarkets are," Mason said. "Some people who live here near downtown, a lot of our customers, actually, don't have cars and they don't drive. So it's really hard for them to get all the way up to Janesville's north end to go shopping. That's why losing that Pick 'n Save on the south side has really made it difficult for people who live near downtown or on the south side to get food."
She added, "For us, this is about the downtown. We're really trying to make an improvement for people who live near the downtown."