EDGERTON
Just how mad is she?
Will a dozen roses turn her mood around, or will it take more like a dozen-dozen roses—the 144-pack—to get you out of the dog house?
These are the questions local florist Becky Schmall wants to know if you order from her new flower subscription business, which she has named How Mad is She?
Schmall runs Once Upon a Blossom, a floral arrangement shop at 15 N. Swift St. in Edgerton that deals in special events such as weddings and funerals.
Schmall said she woke one night in late 2019 with a lightbulb burning in her head like a bright yellow peony. She suddenly remembered she needed to renew her dogs' membership to Chewy.com, a pet food delivery service that's subscription-based, tailored to a pet owner's needs.
"Honestly, it was an epiphany that night," Schmall said. "At the time, I was competing with another Edgerton floral shop. We all compete. Every town has at least one floral shop, some have lots.
"I thought about Chewy.com and I wondered, 'Why can't I do that with flowers, arrange a monthly subscription service that delivers and can be tailored to somebody's budget and their needs?'"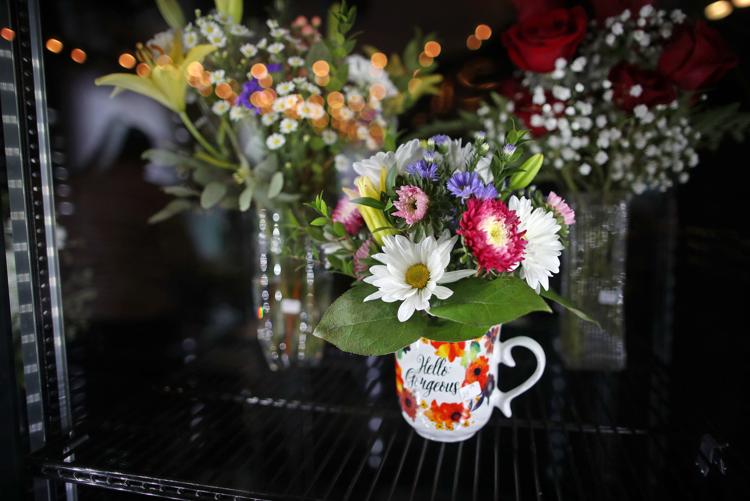 To Schmall's knowledge, her shop is the only florist in the area that has launched a subscription service for flowers on Facebook and has an app on MyShopify.com to go along with it.
Here's how Schmall pitches How Mad is She? as a floral subscription service:
"You excel at upsetting the one you love the most. You do your best, but sometimes you need a little extra something to return to her good graces. We can help! Select the flower arrangement that will bring that smile back ... and get you off the couch!"
It's tongue-in-cheek, but just maybe it works. Depends on how mad you've made her. And how bad the reason for the mad. And whether you're truly sorry. And whether you remember she's allergic to begonias.
Take the I'll Never Let Go, Jack subscription for which Schmall poses the hypothetical: "Have you ever booked passage on a large ship (like the Titanic) that struck an iceberg, sunk, and then you shivered with your lover (Leonardo Di Caprio), while floating on a door in the ocean?"
No, but we can imagine. The I'll Never Let Go, Jack arrangement costs $40, it's a one-time seasonal floral arrangement for people who have found their relationship hit an iceberg and went overboard.
It might hit the spot in the weeks coming up, fellas. After all, and especially during the days surrounding Valentine's Day, most floral orders are phoned in by men who seek a reprieve for forgetting the flowers last Feb. 14 (and the year before).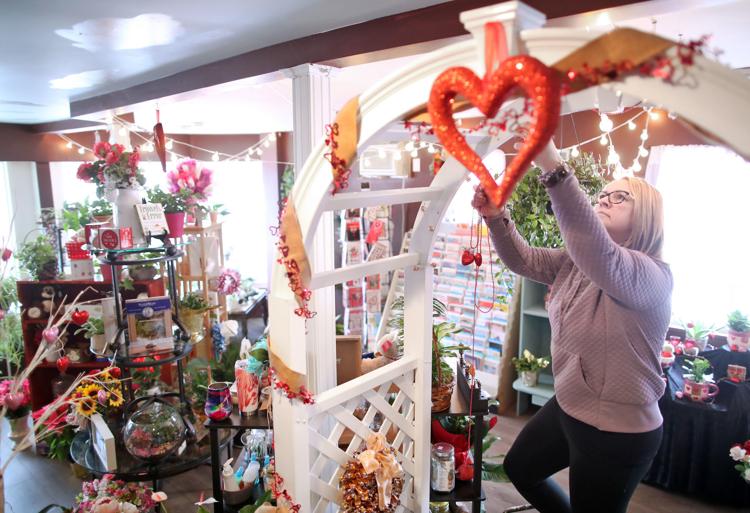 Schmall said she plans to take the app national, probably through partnerships with national online floral delivery services. Because her shop in Edgerton is small, she plans to launch How Mad is She? as a local delivery subscription service for customers in Janesville, Milton, Edgerton and southern Dane County.
Cost of delivering arrangements to home or work is covered in the subscription fee.
Schmall said her flower subscription business crosses gender boundaries because sometimes (maybe not quite as often) angry young men might be cheered up by a dozen long-stem roses.
"It's supposed to be gender neutral, age neutral," Schmall said.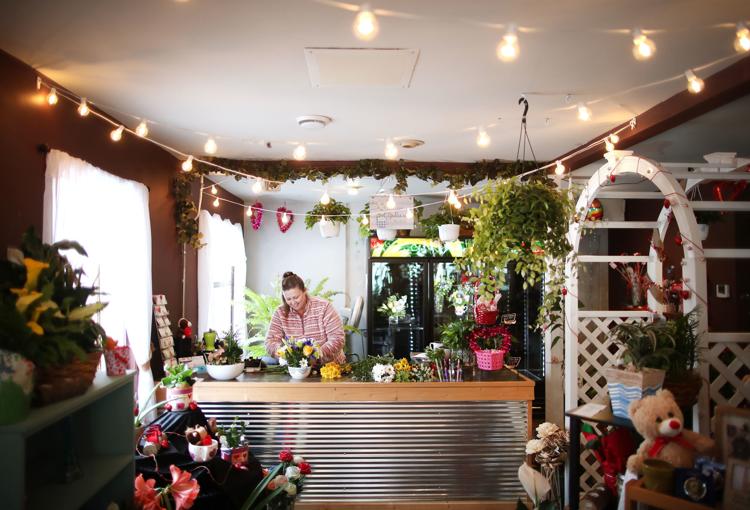 Annual plans include the Love of My Life plan, a subscription that will deliver your angered, sad or just flowerless loved one 15 floral arrangements in one year on dates you choose by managing orders on the How Mad is She app. It costs $600, or $40 per arrangement.
For those who may suffer through fewer relationship slings and arrows, there are lesser subscriptions, such as the No Excuses Plan, a $120 annual subscription that guarantees three deliveries of flowers on important days. Such as birthdays. And anniversaries.
Or there's the I Need 12 Roses, Stat! which is a one-time, $65 order of 12 roses. Popular, probably because it's never clear when or in what way a guy might screw up next.