For the hospitality industry, Beth Dugan said 2019 was a "banner year."
Dugan is the division chair and an instructor with the hospitality management program at Gateway Technical College.
She said the Gateway district, which accounts for Walworth, Kenosha and Racine counties in southeastern Wisconsin, opened up six hotels, a travel plaza, four major tourist attractions, two new breweries and a new beer garden.
"This was huge," she said. "And then we just came to a screeching halt."
Tourism week recently came and went, Dugan said, and the celebration was deeply subdued by the COVID-19 pandemic.
To aid the hospitality industry plan for its near future and beyond, the Walworth County Visitors Bureau is helping put on free online sessions this week for industry owners, managers and operators.
Kathleen Seeberg, executive director of the bureau, said she hopes those who tune into the sessions come away with a better understanding of best practices and how they make a new normal for the future.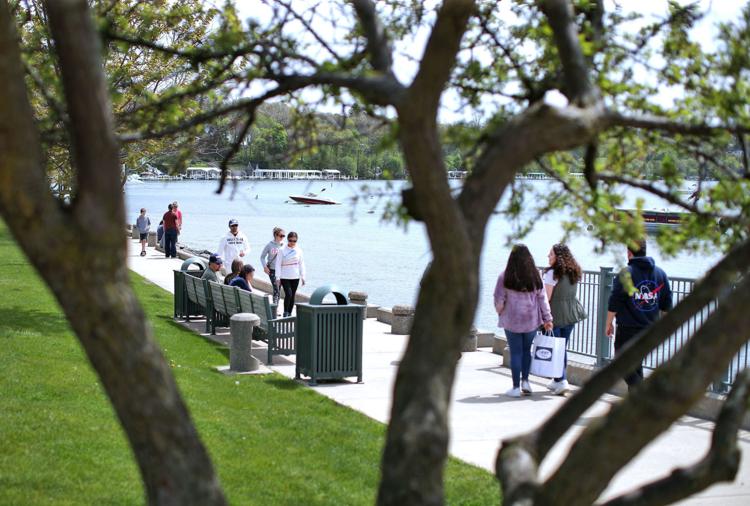 Before COVID-19 hit Wisconsin, she said the hospitality industry was one of the major ones in Walworth County and a "huge economic driver," adding that the county ranked sixth in the state for tourism expenditures.
She said the pandemic has been "devastating" to small businesses.
Seeberg and Dugan said they are waiting for the next round of sales tax data to become available so they can quantify the impact. But the anecdotal evidence is there.
"We were the industry that got hit the hardest," Dugan said.
Restaurants and bars had to close down temporarily and some for good. Travel was discouraged in favor of staying home. Social distancing cut down on opportunities to be with friends in these establishments, she said.
She estimated that there were about 15,000 hospitality employees in the area.
The industry has to make changes in the coming months, Dugan said.
Walworth County's health department last week decided against issuing a stay-at-home order after the statewide version was struck down, and instead health officials released a 38-page plan for different types of businesses to reopen safely and incrementally.
Dugan said changes will have to be made on an establishment by establishment basis, but every business will need to make sure operations have everyone feeling safe and welcome.
For example, there have to be changes to hotel breakfast bars and other self-served buffets, she said. A whole group of customers should not share the same spoon to serve their macaroni and cheese.
"That's got to go away," she said.
If there is a free tourist attraction, Dugan said there still might need to be online reservations so guests can stagger when they show up. Organizations need to decide how to sell tickets, where should people go upon arrival and how touchless technology could fit in, she added.
She said company changes should come in phases, and one change might be helpful for one company and not another.
"It's going to take a little while before we get back to normal," she said.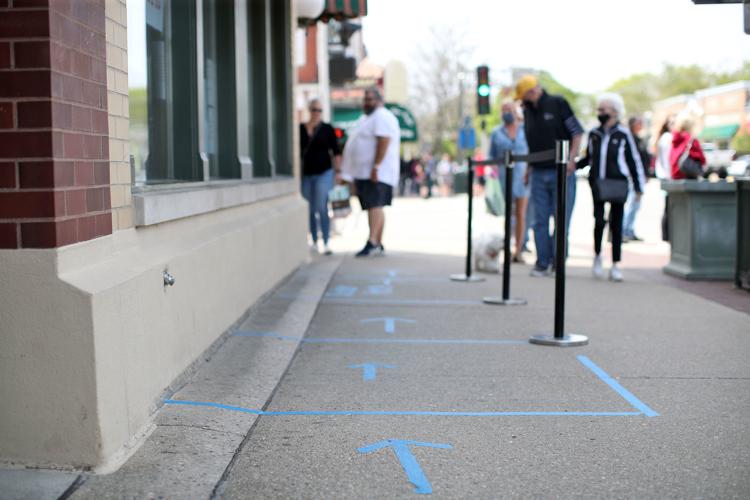 Some changes could become permanent, Dugan said. There will be more of a "hyper awareness" on cleaning, sanitation and congregating. There might be less sharing and touching.
For example, she said weddings might become smaller.
Dugan said the pandemic has people missing their friends and families, as well as missing the places where they met with their friends and families.
"We're the industry that helps people connect with their loved ones," she said. "We had a vibrant hospitality industry in this area, and we want to get back to that vibrant hospitality industry."