With summer now in full swing, flowers are in bloom and pollinators are out in force helping with a vital process on which 30% of the world's food crops depend.
Except one major contributor isn't as abundant as it once was—wild bees.
Local farmers have attributed the decline in bees, both wild and managed, to climate change and parasites.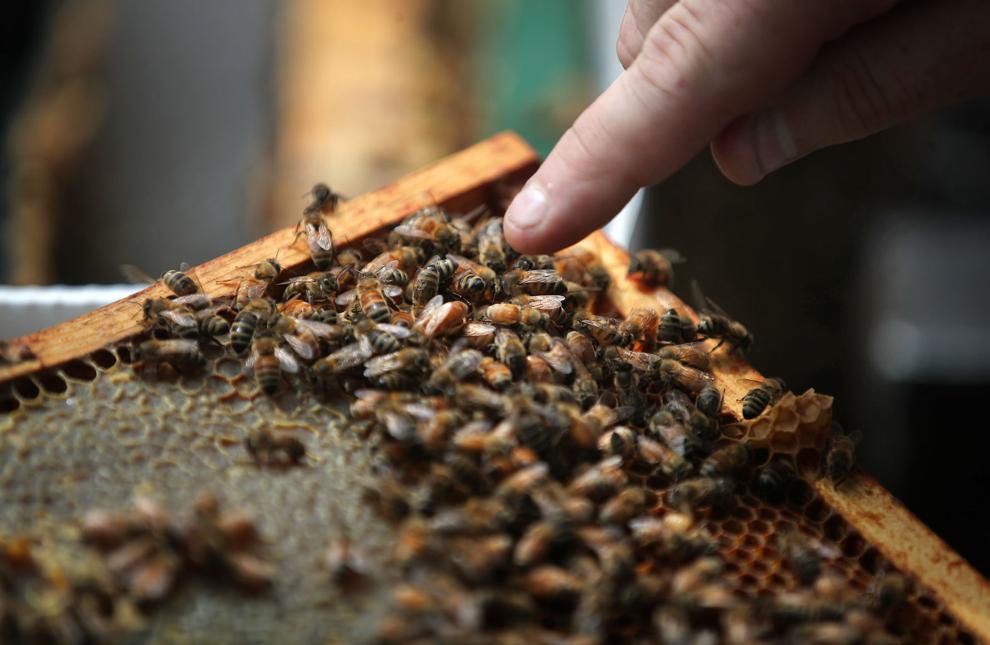 Nationwide, wild bees are decreasing in numbers, and experts don't see that trend turning around anytime soon. A 2017 report by the Center for Biological Diversity determined more than 700 North American bee species are on the verge of extinction.
In Wisconsin, the native rusty-patched bumblebee—once prevalent throughout the state—have declined by 87% over the past 20 years and was the first to be federally listed as endangered. Many factors contribute to this drop, including pesticides and parasites.
Managed honeybees face similar threats, but another problem besetting the hives is colony collapse disorder. CCD is a phenomenon involving dead colonies in which the worker bees flee or otherwise disappear, leaving the queen bee behind. Research has yet to pinpoint the exact cause, though the affects are staggering.
A 2020 report on Wisconsin's honeybee colonies found the state's 16,000 bee colonies are 65% below the total from the year prior. The U.S. loses 40% of its colonies annually.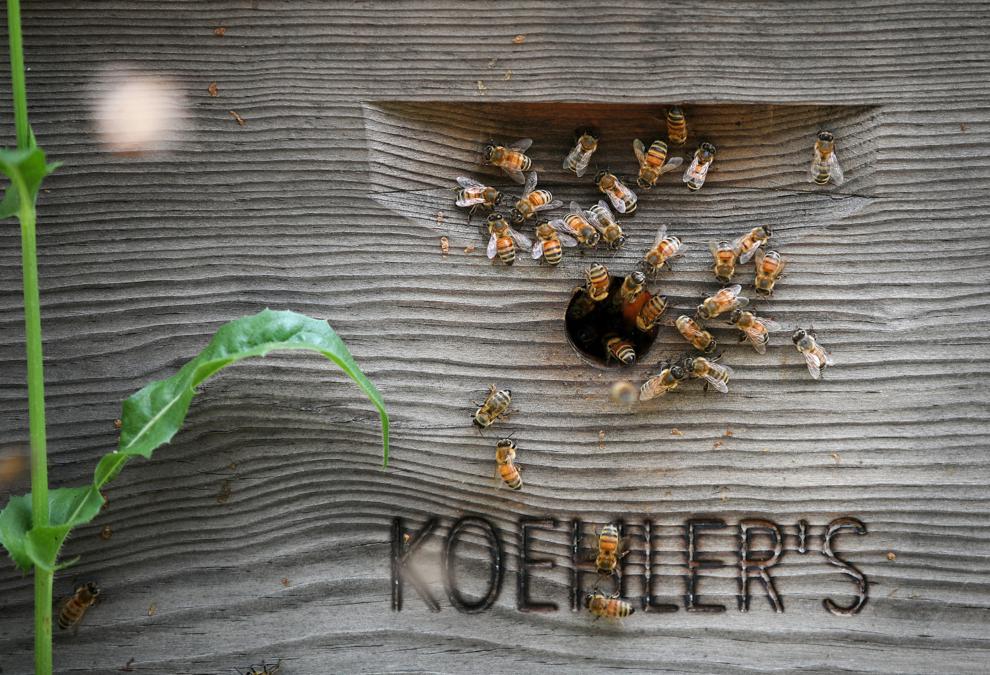 Such a loss can be devastating because these pollinators contribute to more than $15 billion to agriculture industry, including the production of fruits and vegetables, according to the USDA.
Other existential threats plague bees in Wisconsin, which have equally detrimental consequences.
Joe Kincade, owner of the Southern Wisconsin Organics grocery store in Janesville, sells produce at the Janesville farmers market. His crops benefit from both wild and managed bees. He said he believes the fewer bees are a result of less available pollen resulting from dry weather conditions and the use of "crazy pesticides."
Kincade said there is a symbiosis between wild and domesticated populations of bees. When one is affected, generally the other is, as well.
"If your managed bees can't be kept alive, you can guarantee a collapse of your wild bees," he said.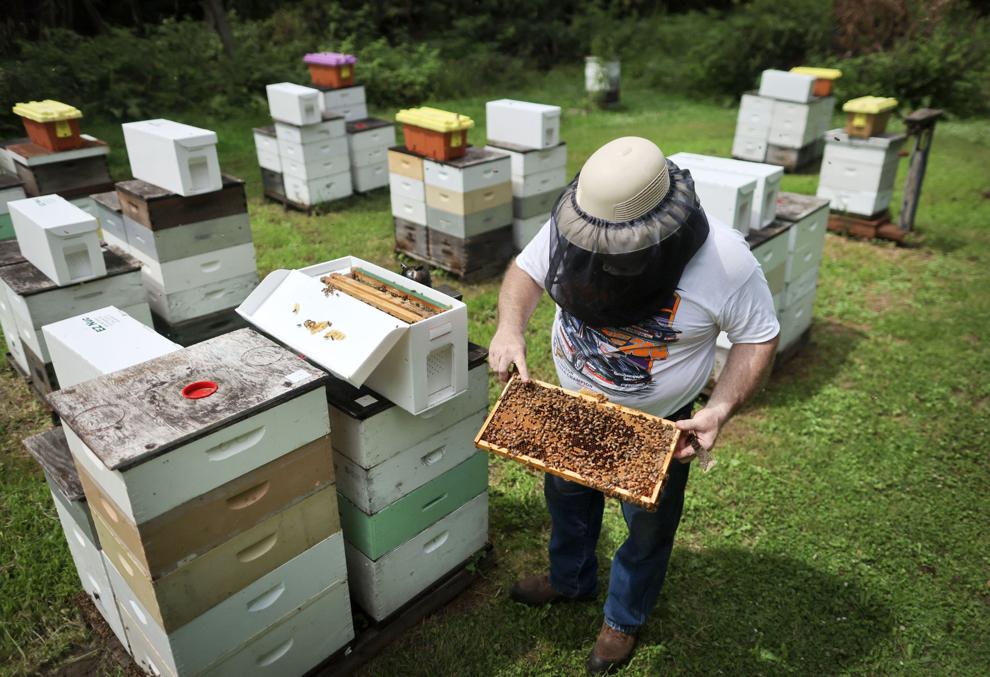 For Michael Koehler, of Koehler's Honey Bee Farm, the biggest issue is the Varroa mite. The invasive species originated in China and was first detected in the U.S. in 1987.
"We get a lot of losses over the winter because of the Varroa mite. You're talking anywhere from 30 to 90% losses over the winter," he said.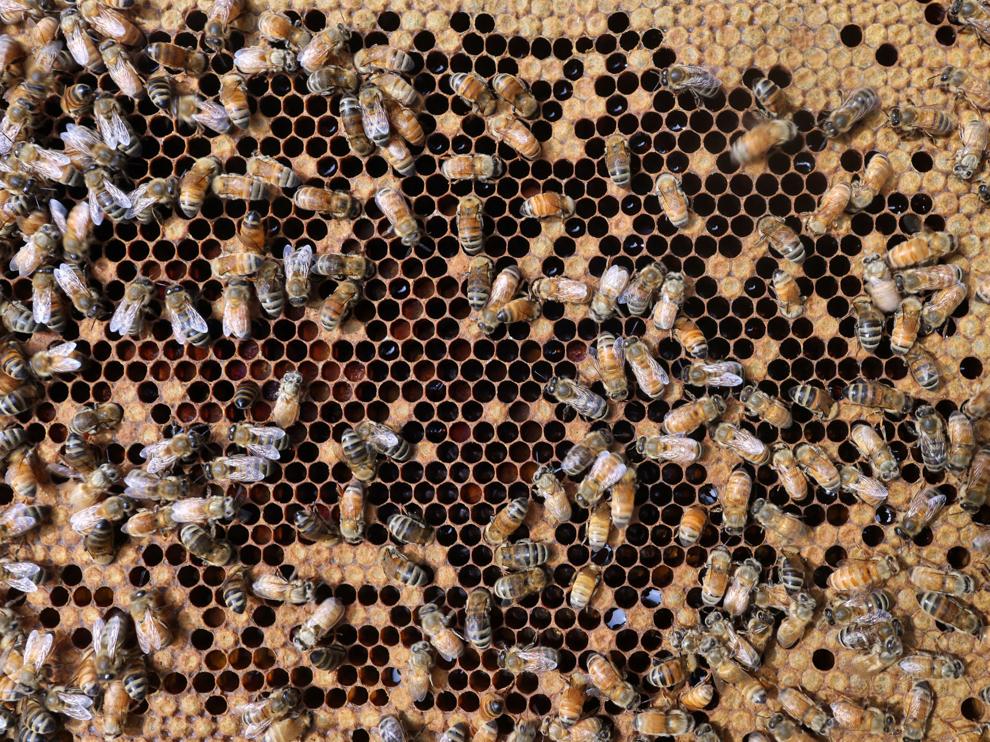 UW-Madison assistant scientist Hannah Gaines Day suggests there is a simple way residents can contribute to replenishing the winged pollinators.
"One thing people can do to help all of the bees is to plant flowers in their yards and communities to provide more food for both managed and wild bees," she said.
Day says it is important to choose flowers that will provide nectar and pollen and have not been treated with pesticides. The Xerces Society, a nonprofit environmental organization, lists native plants on its website which are good for bees. Such plants include wild lupine, butterfly milkweed, cup plants, field thistle and leadplants.
"Without pollinators, these plants can't produce fruit and seeds," Day said of the importance of preserving the population of bees. "So in the long run you could see a negative impact on human health."