What fun to discover a new (to us) place that is close by. When we first arrived at Artisan Pub, conveniently located off the interstate in South Beloit, Ill., there weren't many cars in the lot. By the time we left, it was packed. We sure discovered why: They offer a very different menu than many pubs and bars.
The bar area is enormous, with lots of stools, pub tables and TVs. Knotty pine paneling hung in a herringbone style gives the feeling of warmth and comfort. Artisan Pub is also known for video gaming. Tucked to the left of the bar is a hallway full of all sorts of gaming machines for anyone who wants to try their luck.
We settled into a tall table by the bar and ordered drinks. I was pre-programmed to try a holiday martini ($8), thanks to a scroll through the pub's Facebook page before we hit the road. They were promoting four specials—red velvet, sugar cookie, chocolate candy cane and Christmas mule—and they were so pretty.
I don't normally like a sweet martini, except maybe for dessert. Thankfully, the red velvet martini I tried wasn't overly sweet. It was creamy, with chocolate on the sides and tasty minced peppermint candies on the rim. Every sip I took left pieces of the peppermint candy stuck to my lip. Tasty but not very elegant!
Helene, who is not a martini drinker, instead chose the maple old fashioned ($8). Made with Knob Creek smoked whiskey, it gave the drink a nice depth. It wasn't until she reached the bottom of her glass, though, that the maple flavor really came out.
Jennifer ordered the Shipwrecker ($7). Made with Burnett's pineapple vodka, Malibu rum, blue curacao, pineapple juice and Kraken spiced rum, it was served in a tall glass and garnished with a luxardo cherry and orange slice. The primary flavor was pineapple, followed by notes of cinnamon, vanilla and nutmeg. It was very refreshing.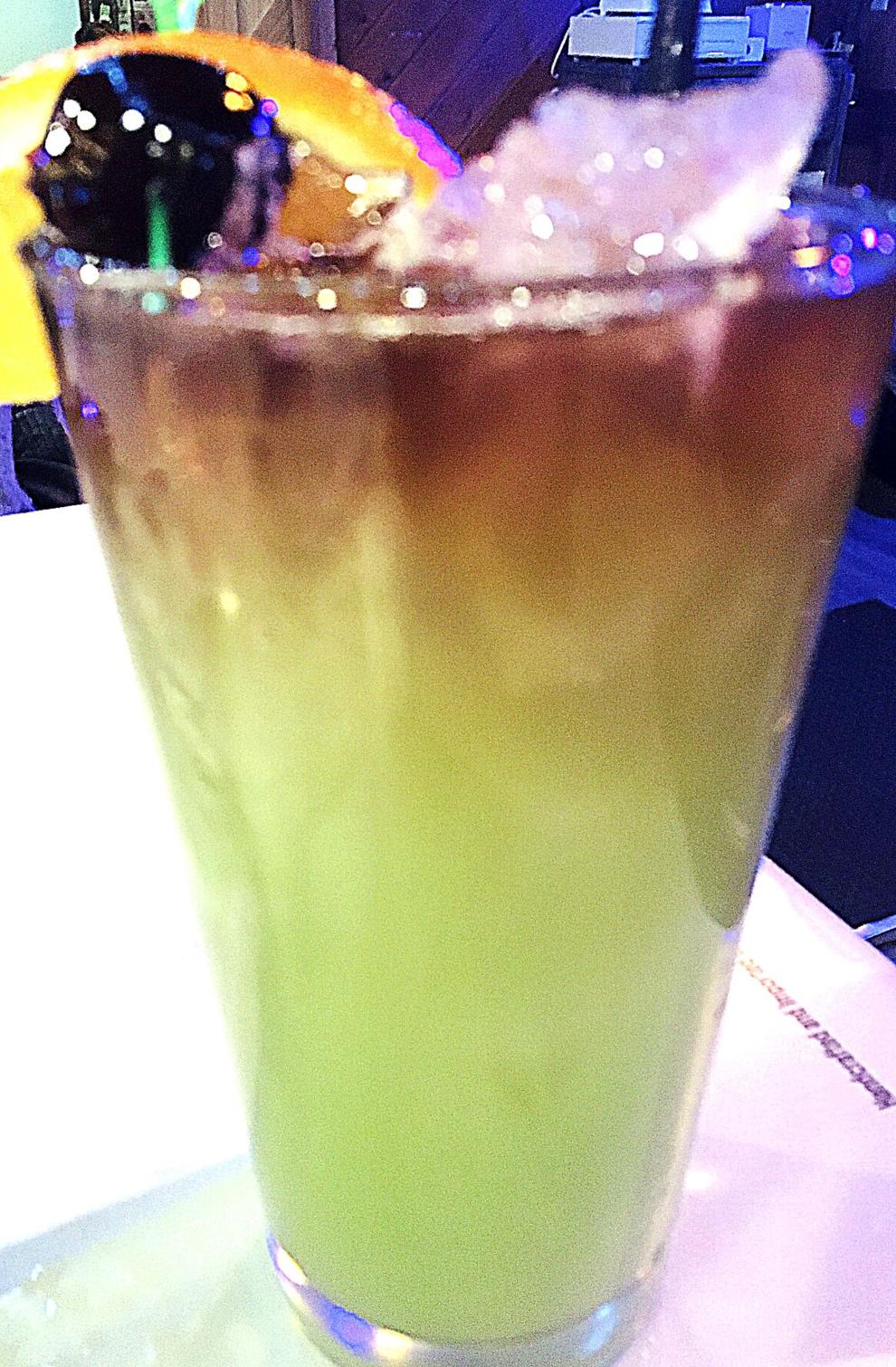 The cocktail list had some different and wonderful sounding offerings, and we saw some unique things being delivered to other tables, including something on fire.
For an appetizer, we went with duck poppers ($12)—tender slices of duck breast, wrapped in jalapenos and bacon and dipped in raspberry creme fraiche. They were a delicious start to our meal. The sweet and savory flavors from the bacon and raspberry stole the show.
Our server was friendly and efficient. But like many places now, it seemed like the restaurant was short staffed and she was doing her darndest to keep up. We used the time to deliberate over the menu, each of us changing our entree preference several times. We missed the specials at first, and did a little negotiating with each other to ensure we had a broad sampling of the menu.
I went for pasta after Helene changed to chicken. The truffle mushroom ravioli in sage butter sauce was a must ($14, $20 with a topping). I added steak. The rich mushroom bites were yummy with the tinge of sage.
Nikki settled on one of the specials, the grouper ($25). It came with creamy parmesan risotto, asparagus, a side salad with delicious blue cheese dressing, and a dinner roll. The seared fish was flaky and tender, served with a rich lemon butter sauce.
Helene ordered the Tuscan chicken ($18) when she saw that it came with risotto. After Nikki said she could have a bite or two of her risotto, Helene opted instead for the delicious garlic mashed potatoes. She chose the creamy and slightly salty lobster bisque soup as her side.
The dinner portion was large with two chicken breasts smothered in a champagne mushroom sauce. The sliced fresh mushrooms, while not overwhelming in flavor, complimented the chicken nicely. The meal came with three spears of grilled asparagus and a dinner roll.
Jennifer decided to try the turkey reuben ($12) as her entree. It was served on grilled, golden marble rye and piled high with sliced turkey, house-made 1000 Island dressing and the perfect amount of sauerkraut. Her sandwich came with crinkle cut fries which were nicely crispy with a soft center.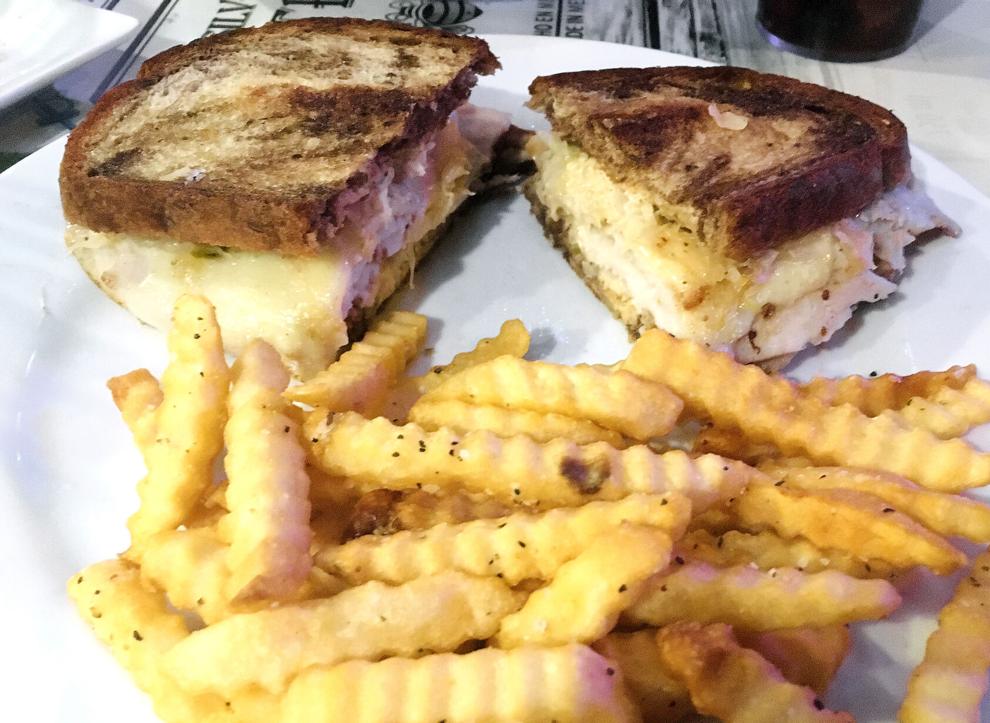 Did you know that there is a craft brewery, Off-Kilter, in South Beloit? Artisan Pub is the brewery's tap room. So before we left, I sampled the bourbon barrel ale, Chance@Mayhem ($7). It's impressive, dark and slightly sweet. Consider looking up where the name came from. It's a good story.
The Four Dishes—Nikki Bolka, Helene Ramsdell, Jennifer Spangler and Beth Webb—review regional restaurants for The Gazette.