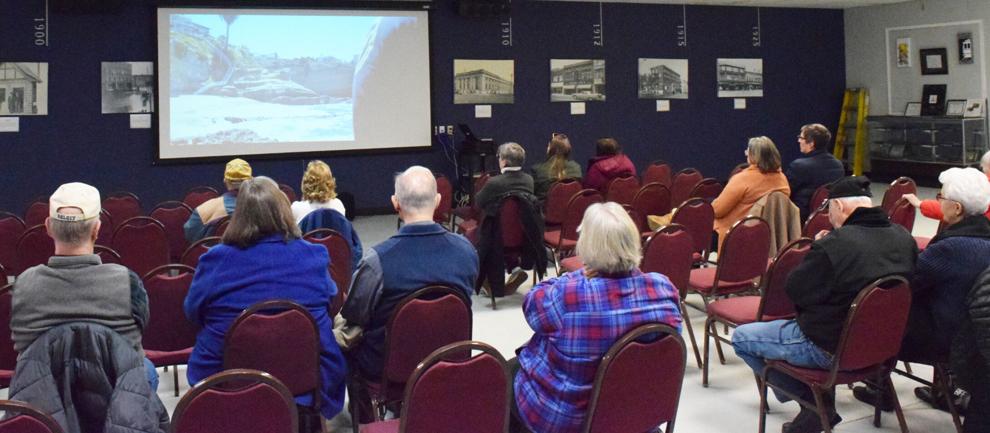 BELOIT—Some of the films showcased this weekend at the Beloit International Film Festival were pure fun, while others made a deeper impact.
"Big Crow" was among the latter, audience members said.
It's a documentary about SuAnne Big Crow, whose team won a Class A girls basketball championship in 1989, putting them on the news. The film honors Big Crow's life, basketball career and the Oglala Sioux, a sub-tribe of the Lakota people.
"I grew up in South Dakota, near where the documentary takes place and played high school girls basketball," said Kristy Reuter, an audience member, who noted this was her first year attending the film festival in Beloit.
The film festival kicked off Friday and continues through March 5 at a variety of locations around Beloit.
Kris Kaczor, director of "Big Crow" stayed for a question and answer panel after Friday night's showing.
"About a decade ago I was reading Ian Frazier's book 'On the Rez"' and a single passage haunted me ever since," Kaczor said.
The passage in reference: "I had thought that Oglala heroes existed mostly in the past. But a true Oglala hero appeared in the late 1980s, in suffering Pine Ridge, right under everyone's nose, while the rest of the world was looking the other way: SuAnne Big Crow," Frazier wrote in his book.
Kaczor subsequently began an eight-year journey talking to the people living at the Pine Ridge Reservation, where Big Crow grew up. The film showed the hardships faced by those living at the reservation and how Big Crow's accomplishes sparked hope.
"Sadly, from what I heard the situation is only getting worse, with the introduction of meth to the community, a few years ago," Kaczor commented, when asked about current conditions on the reservation. "What we wanted to instill as the main vein of the film was to instill hope, which is what the community really needs. Depending on who you talk to, the Pine Ridge community has a 75-95% unemployment rate."
'Loren & Rose'
Another film presented Saturday was "Loren & Rose." It's a narrative film about an unlikely friendship between a promising young director and a legendary actress trying to revive her career.
Thomas and Dana Duncan were among those who viewed that film on Saturday afternoon at the Hendricks Art Center.
"I thought it was interesting and wonderfully acted," said Thomas Duncan.
"I am excited to watch 'Devil Put the Coal in the Ground,' later this afternoon." Dana Duncan said. "I have been to West Virginia but don't know much about the coal mining industry and its effects on the area."
Turnout
The festival's opening weekend had a higher turnout compared to last year, Executive Director Greg Gerard said.
"The ticket sales have increased dramatically during the opening weekend." he said. "I can't tell you exact numbers at this moment, but our members who are in charge of that are very optimistic."
"Last year we were still feeling the effects of COVID-19 and had less foot traffic," Gerard continued. "This year it feels like we are bouncing back. We have been lucky to have some pretty darn good weather and films to showcase."
Gerard noted some films still on tap, being shown this week, that he is personally looking forward to.
"'Honor in the Heartland' is sponsored by Fairbanks Morse Defense, that focuses on USS Beloit and the community," Gerard said.
"A film I am personally excited about is 'PTSD911.' The film covers the tremendous amount of stress that the police, EMS and firefighters deal with in their career," Gerard also said.