JANESVILLE
Before police opened fire and killed him, Montay Penning's last move was to raise a stolen, 9mm handgun and point it at officers who had pursued him through yards on Beloit's east side, District Attorney David O'Leary said Friday.
O'Leary pointed to evidence gleaned through a state investigation in his decision Friday not to file criminal charges against the three Beloit police officers involved in the Dec. 10 shooting death of Penning, a 23-year-old man investigators say was homeless.
In a press conference Friday, O'Leary said an investigation shows Penning pointed a firearm at officers before officers warned Penning to drop the gun. They then fired 22 shots at Penning. Penning was hit twice in the chest and once in the left arm before he fell to the ground, still clutching the gun he had pointed at police, O'Leary said.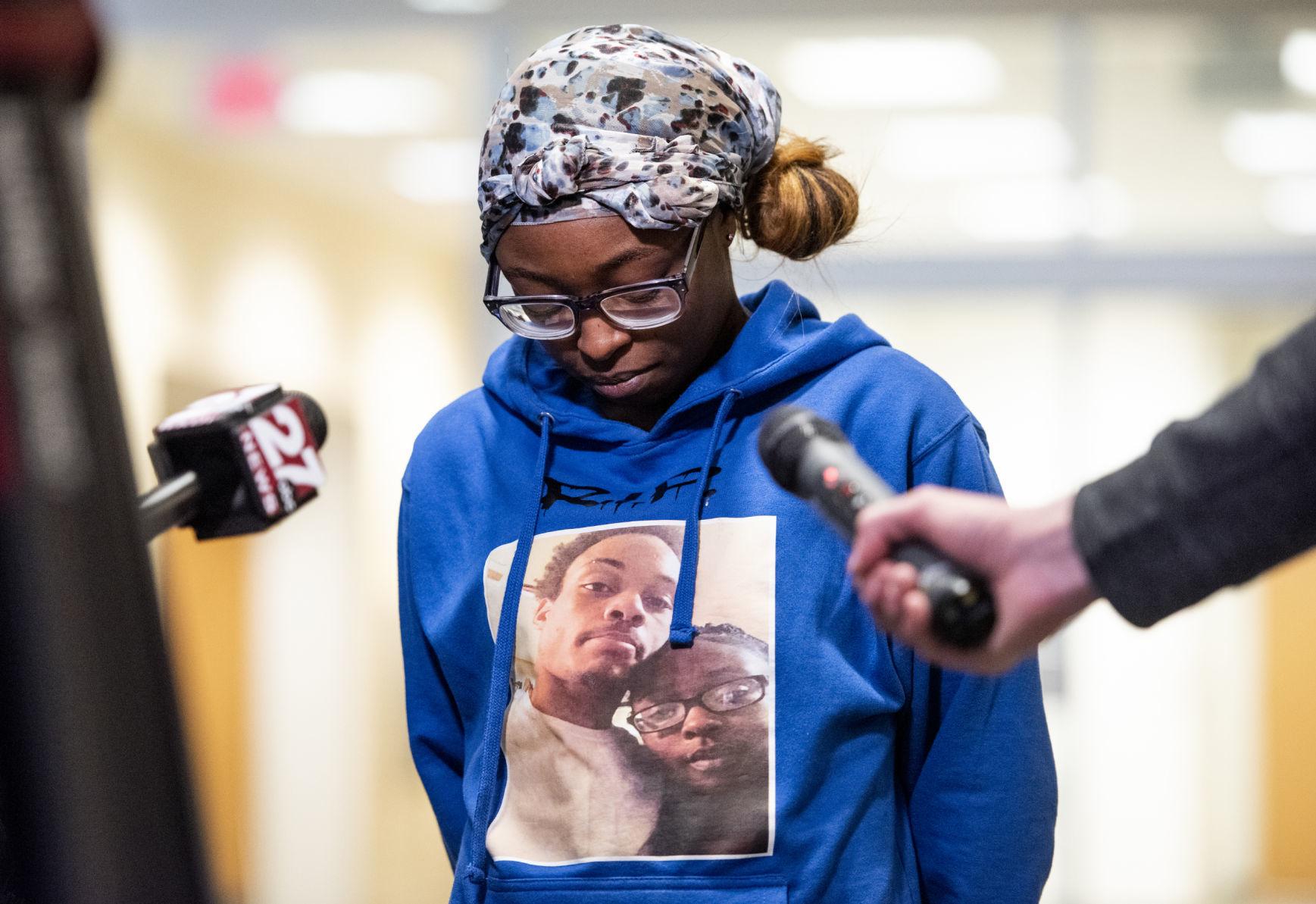 The conduct of patrol officer John McMahon, Sgt. Ryan Flanagan and detective Nathan Adams was "lawful and reasonable" based on the circumstances outlined in an investigation by the state Division of Criminal Investigation, O'Leary said during a news conference.
State investigators interviewed 30 people from the neighborhood and reviewed video and audio files from six squad cars, officer body cameras and a private security camera.
The Beloit Police Department will conduct an internal review to determine whether changes to department policy regarding body-worn cameras and use of force are required, Chief David Zibolski said Friday during a news conference.
"This is an extremely tragic incident and something that could have been prevented," Zibolski said. "(The) officers were in a position where they didn't have another opportunity but to use deadly force."
Juanita Jenkins, Penning's girlfriend, said she's still looking for answers. Jenkins said she believes other people were involved.
"He would not do this," Jenkins said. "It's questions and closure. Me seeing the officers take that gun from him broke my heart because I had never seen him with a gun before. There's still a lot of questions, and I want answers to them."
New Zion Baptist Church Rev. Michael Bell, who has been outspoken since Penning's death, said officers should not have used deadly force.
"I believe they could have talked it through," Bell said. "People should be brought to justice and not killed on the street. I just think there could have been a better result."
The incident started when a Beloit police officer investigated a stolen vehicle complaint at about 10:43 a.m. Dec. 10 in the 600 block of Portland Avenue. Video from a security camera showed a white Hyundai Accent was stolen by a man wearing a dark-colored hoodie, blue jeans and tennis shoes, according to a summary of the state investigation provided by O'Leary.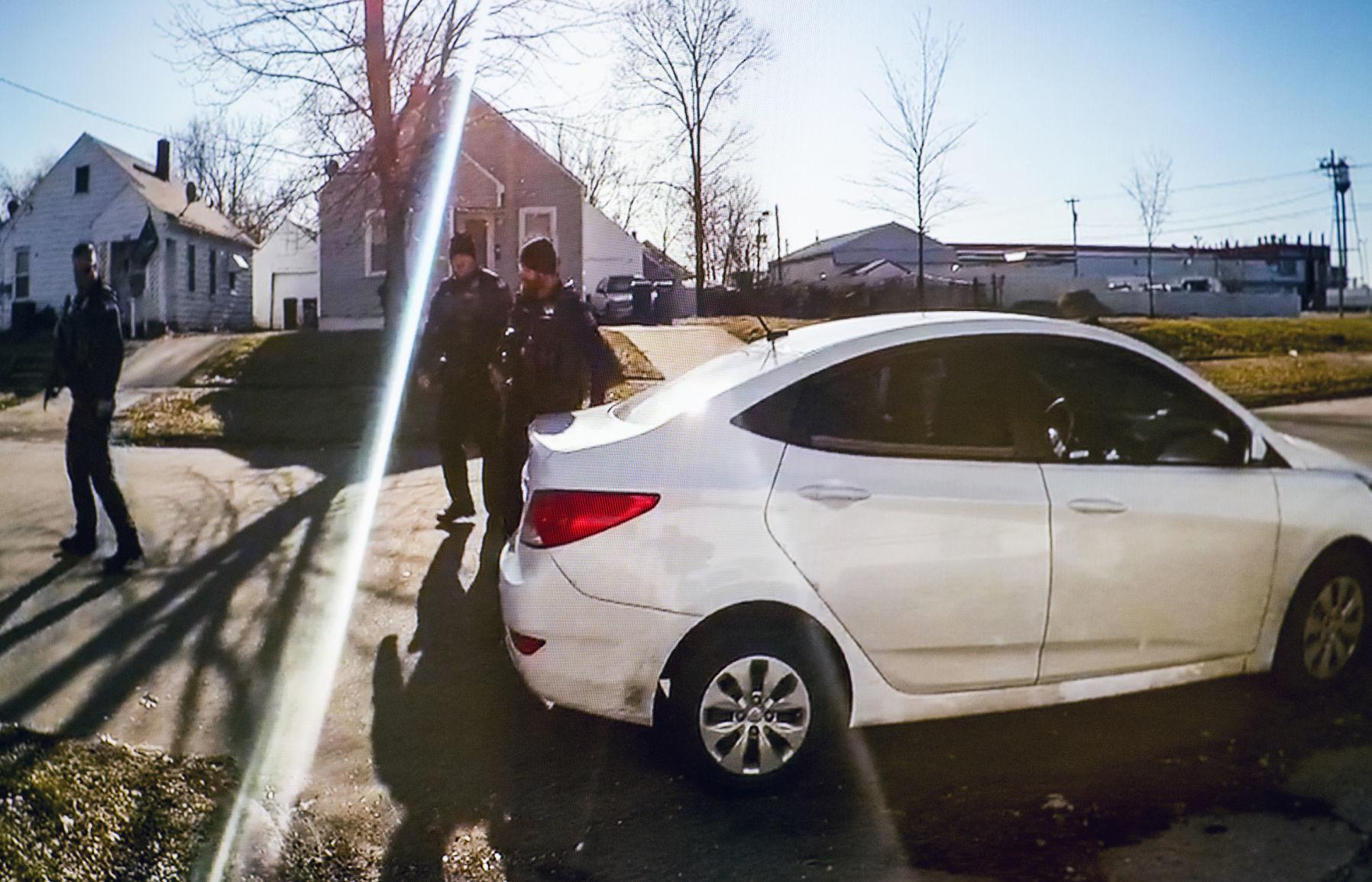 A Rock County sheriff's deputy already in Beloit investigating a Dec. 7 non-fatal shooting in Janesville heard a radio call of the stolen vehicle, reported seeing it and followed it to a red light at Henry Avenue and Riverside Drive. At 11:42 a.m. on Dec. 10, the deputy reported hearing five to eight gunshots from the Hyundai and saw the vehicle run a red light, O'Leary said.
A chase started when a town of Beloit police officer saw the vehicle and began a pursuit, observing the vehicle nearly crash into another vehicle before going through multiple stop signs heading south on Harrison Avenue before turning west on Summit Avenue and parking slightly on a curb, O'Leary said.
Adams and McMahon arrived at 11:47 a.m., and police established a perimeter. The two officers saw Penning walking along Harrison Avenue. Adams gave chase on foot, shouting to Penning several times to stop before seeing a handgun in Penning's hand, O'Leary said.
As Penning ran between the houses at 1840 and 1846 Harrison Avenue, he pointed the firearm at Adams, prompting Adams to fire his weapon "two to three times" before Penning ran into the backyards of 1852 and 1858 Harrison Avenue, O'Leary said.
Flanagan joined the foot chase. The three officers saw Penning with a handgun in the backyards of 1852 and 1858 Harrison Avenue and shouted multiple commands for him to drop the gun, O'Leary said.
Citizen witnesses told investigators they heard officers yell "police" and "drop the gun" before hearing shots fired. The investigation revealed shots were fired by officers at 11:58 a.m., O'Leary said.
None of the video recordings included in the state investigation provide a clear view of Penning before he was shot.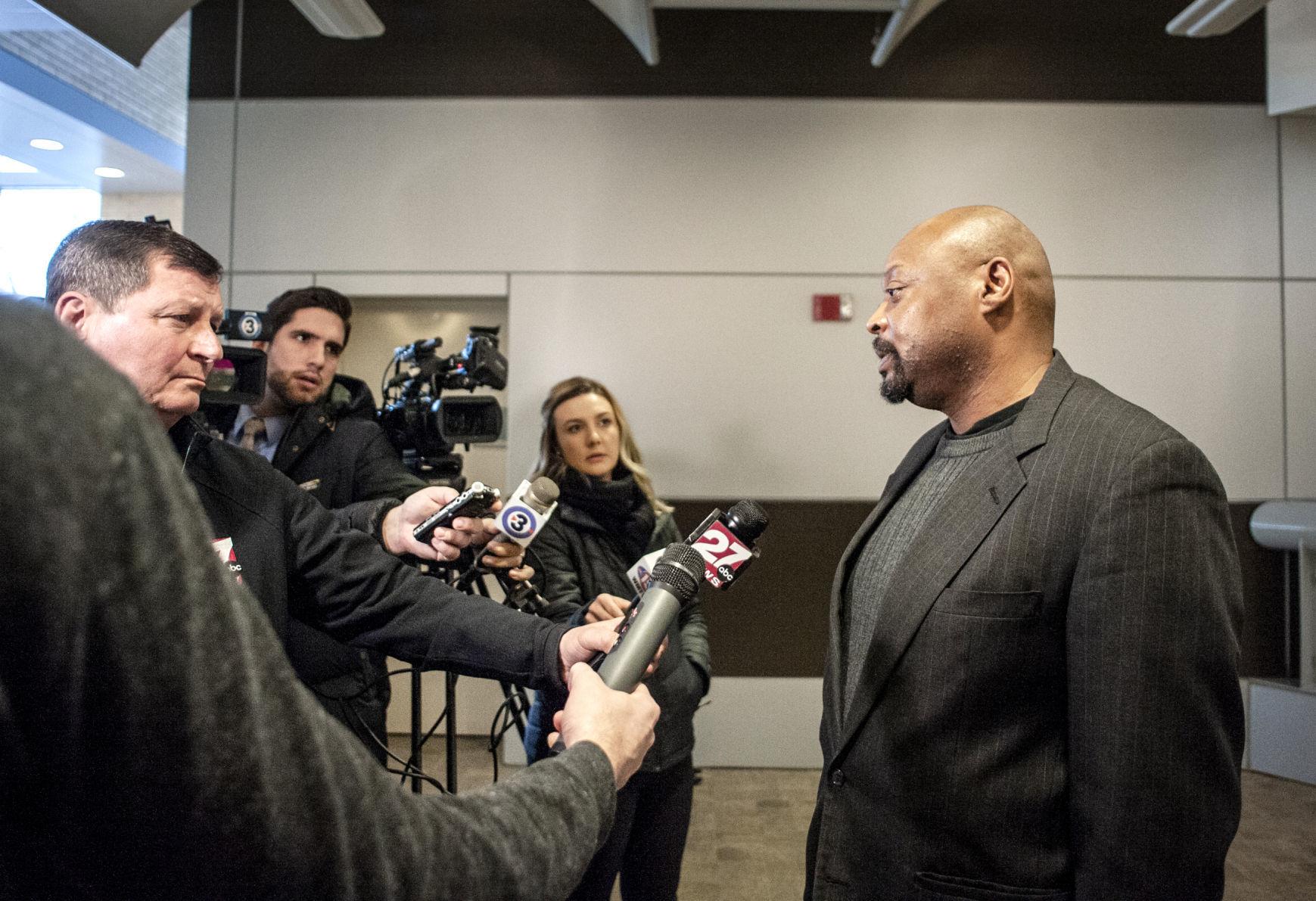 One officer, according to the state's investigation, shot his handgun multiple times before a bullet casing got jammed in the gun.
Officers fired 22 rounds at Penning. An autopsy conducted by the Dane County Medical Examiner's Office concluded Penning was hit by gunfire twice in the chest and once in the left finger. O'Leary noted that the arm gunshot wound was consistent with his arm being extended toward officers.
The gun recovered in Penning's right hand later was discovered to be empty, O'Leary said. It was linked by the Wisconsin State Crime Lab to the shots fired at Riverside Drive and Henry Avenue as well as bullet casings recovered in the stolen vehicle.
The gun was reported stolen in Milton in 2018. An analysis of the weapon linked it to eight other gun-related crimes in Beloit. No arrests have been made in those investigations, according to Zibolski.
A Milton police report indicates the gun had been stolen from a Milton woman's home. Milton police reports indicate the person suspected of stealing the gun in 2018 had used it as collateral to buy heroin from another person.
Of the three officers involved, two were wearing body cameras during the fatal shooting.
Only Flanagan's camera was active during the incident. Adams and McMahon were off-duty at the time and responded directly from training. Adams and McMahon were in plain clothes but wearing bullet-resistant vests with marking identifying one as "police" and the other as "firearms instructor," O'Leary said.
Gazette Reporter Neil Johnson contributed to this article.