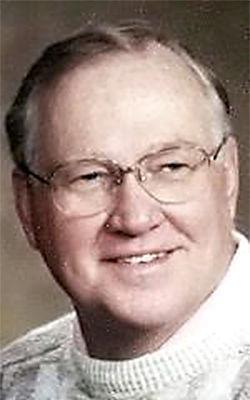 JANESVILLE
At the end of the year, the media look back at the notables who died.
Such stories focus on celebrities, politicians, business people and individuals who were big fish—and, occasionally, sharks—in big ponds.
Locally, some of those who died had made a difference quietly in their roles as parents, grandparents, volunteers, artists, teachers, farmers and other professions.
They're not the names everyone will remember, but their work and their spirits will continue.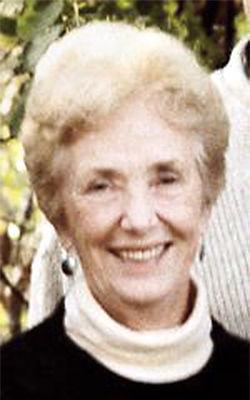 Alys Marie (Lyon) Gredler,
91, Janesville, artist
Her obituary indicates she wasn't able to turn her attention to art until after she raised her four children.
In an artist's statement for a 2014 show at Raven's Wish Gallery, Gredler wrote "I have been drawing and painting since I was a little girl. I have always been fascinated by nature and color."
Her first watercolor class was with Warren Gunness, a watercolorist who taught traditional painting and the use of pure color.
"I was hooked," Gredler wrote.
Her artist statement included this quote from Alan Alda: "Be brave enough to live creatively. The creative is the place where no one else has ever been."
Alys was a member of the Janesville Art League, the Wisconsin Watercolor Society, the Wisconsin Regional Arts Association and was awarded prizes for her work. Alys took classes at L'Atelier Art Studio in Janesville, and eventually became a source of encouragement for other aspiring artists.
Fittingly, her obituary asked for donations to the Janesville Art League to establish and maintain an Alys Gredler memorial scholarship for high school artists.
She died Aug. 15, survived by her four children and her husband of nearly 70 years, Gerald Gredler.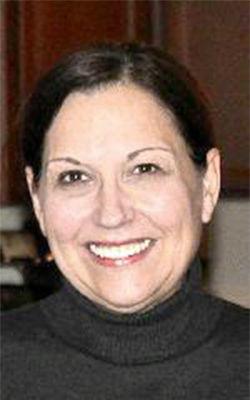 Laurie J. Bartz, 61,
Janesville, teacher,
librarian, advocate
for youth
Bartz worked at the Hedberg Public Library for more than 30 years, and for much of that time she served as young adult librarian. She was the kind of grownup who could converse with tweens and teens without condescension—always a mistake—and without trying to act cool, which is embarrassing for all parties involved.
As part of the Hedberg Public Library's latest renovation efforts, she advocated for larger and better space for young adults.
Bartz served on the board of Janesville Mobilizing for Change, a group formed to address youth mental health issues and drug and alcohol use.
In 2013, Bartz was named a UW-Rock County distinguished alumna, and at a graduation ceremony several years later, Bartz advised graduates to "go on from here and get as much education as possible."
Bartz also taught summer school for the Janesville School District and in the elementary grades at Rock County Christian School.
Her obituary indicates her children and grandchildren remember her as "a loveable and empathetic person who always brought a smile, a game, and a book to every occasion."
Bartz died June 18, survived by her parents and her three children.
James Richard (Jim) Ramsdell, 64, Janesville and Bayfield, woodworker, traveler, teacher
Ramsdell once rode his motorcycle in the halls of Craig High School, according to his obituary. If the stories about him are to be believed, he was a man with unrestrained energy and enthusiasm.
Ramsdell started his career as a woodworker for Ossit Furniture, the former church furniture company in Janesville. He became a custom woodworker, and many local Victorian homes feature his work, according to his obituary. His sculptures have been in a number of shows, including the prestigious Birds in Art exhibit at the Leigh Yawkey Woodson Art Museum in Wausau.
In the 1990s, Ramsdell went to Alaska.
"In the solitude and immense beauty of the land, Jim rediscovered his love of nature and animals and spent the next 10 years connecting to the wonders of the world," his obituary reads.
He also continued his work as an artist. The Alaska Sealife Center in Seward commissioned him to create a 50-foot hanging sculpture of a pod of porpoises.
Ramsdell established oursharedplanet.org to educate children and adults about wildlife. The exhibits featured his artworks and addressed the creative process and the ways humans interact with animals.
To see more of his work, visit ourshared planet.org/gallery.htm.
Ramsdell died May 4, survived by his partner, Lori Schneider.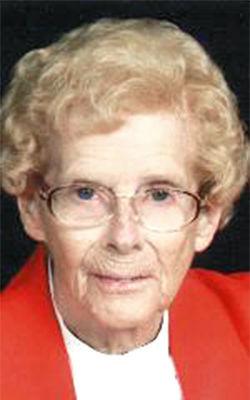 Ruth Ida
Dodge-DuCharme, 96, Darien, advocate for agriculture
Dodge-Ducharme grew up on a farm in rural Delavan. The farm was first owned by her grandparents and then her parents. A year after marrying Donald Dodge, the couple bought the farm, becoming the third generation of owners.
Throughout her life, she served the rural community as a member of the town of Johnstown zoning board, the Rock County 4-H Association, the Wisconsin Pork Producers and Rock County Pork Producers. She was a 4-H sewing leader for 40 years. In 2012, she was inducted into the Rock County Agribusiness Hall of Fame.
Dodge-DuCharme and her husband were members of the Flying Farmers, and their farm in Johnstown features an airstrip for small planes. She was named the "Queen" of the organization in 1991, and in 2013 she was named VIP of the Year for her service to the organization.
Dodge-Ducharme died March 27, survived by her children.
James "Jim" Campion, 80, Milton Junction and Janesville, journalist, believer, teacher
Campion served in the military for two years in the early 1960s and then attended Maryknoll College in Illinois. Later, he did graduate work in journalism at UW-Milwaukee.
He started his missionary work as a Papal Volunteer in Latin America, and he later joined the Maryknolls as a lay missionary. The Maryknolls are a Catholic organization that lives and works with the poor in Africa, Asia and the Americas.
For a period, he served as the editor for the New Berlin newspaper. But he was drawn back to the Maryknolls, where he was able to use his journalism skills.
He helped the fledgling Burmese Internews collect and distribute news. The organization was started by nine independent media groups exiled from Burma and living in India and Bangladesh.
"The project provided a rare opportunity for professionally trained journalists from traditionally independent tribal groups to collaborate and assist one another in getting and communicating accurate information," his obituary reads.
In an interview with a Maryknoll publication, he described the heart of his ministry as the "Gospel, telling the good news."
Campion described himself as "motivated by the ever-renewing lives of those I write about."
Campion died May 24, survived by three siblings.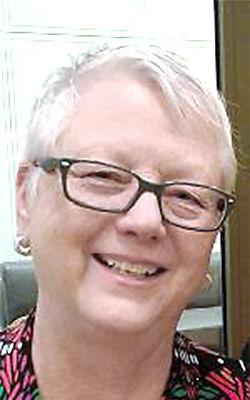 Jeanine L. Johnson,
70, Beloit, activist,
bookstore owner
Johnson spent her childhood summers traveling the United States, and she seemed willing to make a good life wherever she was.
When her husband was deployed to Guam as an Air Force B-52 pilot in the Vietnam War, she went with him.
She also felt at ease speaking her mind. Her obituary describes her as a "strong political activist and a champion for women's rights, Jeanie never shied away from fighting for those who needed advocacy."
Johnson and others at Our Saviors Lutheran Church established breakfast clubs for the children at Hackett School in Beloit long before such clubs became commonplace.
"This mission work is right outside the doors of the church," Johnson told The Gazette in a 1988 story about the program.
"She learned to read the Bible through the eyes of the poor," her obituary reads.
Johnson died Nov. 12, survived by her husband of 49 years, Andrew; a son, and other extended family.
Ronald Gene Van Able, 82, Janesville, teacher, referee and bike repairman
For nearly five decades, Van Able refereed WIAA sports, including football, basketball, volleyball and wrestling. That's a lot of excitable kids, coaches and parents.
His career, too, was spent with kids and young adults. He started his teaching career in the Hortonville School District, served as a school counselor in Brodhead and then taught psychology, sociology, human relations and police science at Blackhawk Technical College.
In retirement, he started the Bikes for Kids Program, picking up abandoned bikes and buying used ones at rummage sales. He'd repair them and then pass them along to kids or adults in need.
"As a youngster, poverty prevented him from having a bike," his obituary reads.
In a 1994 story in The Gazette, Van Able said nothing about those experiences but described his work in modest terms.
Hundreds of bikes passed through his hands during his time with the organization he founded. Each one was carefully and lovingly repaired before being passed on to its new owner.
He died Aug. 18, survived his two children, a brother and two nieces.