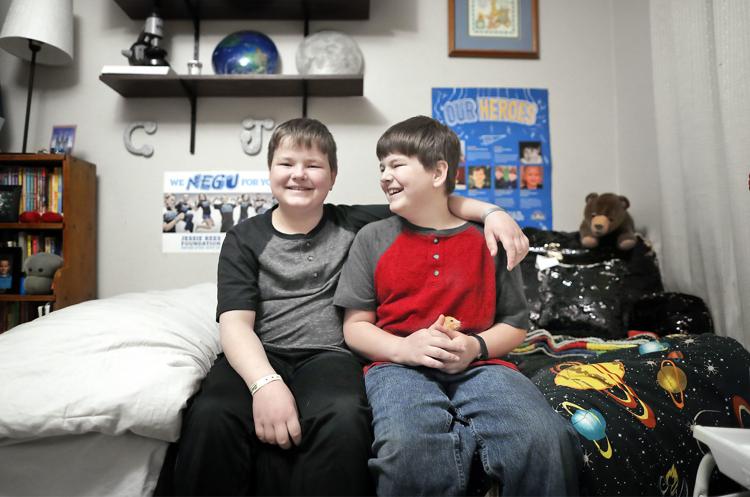 CLINTON
When Alyssa Nielson's son Jakob had leg pain, bloody noses and extreme lethargy, she knew what was coming.
Alyssa, pregnant with her fourth child, ran errands and bought groceries for the next few weeks before taking Jakob to the emergency room.
Alyssa knew she was in for a seven- to 10-day visit at the American Family Children's Hospital in Madison.
She knew her 7-year-old son had leukemia.
It was the shoe she had been waiting to drop for four years, ever since Jakob's twin brother, Channing, was diagnosed with the disease.
Doctors had told Alyssa that Jakob had increased odds of developing leukemia after Channing, his identical twin, was diagnosed, Alyssa said.
The likelihood for identical twins both being diagnosed with leukemia is unknown, but doctors know it's more common for one twin to get leukemia if the other has had it, said Christian Capitini, assistant professor for the department of pediatrics at the University of Wisconsin School of Medicine and Public Health.
Capitini said seeing both twins diagnosed with leukemia is rare but not unheard of.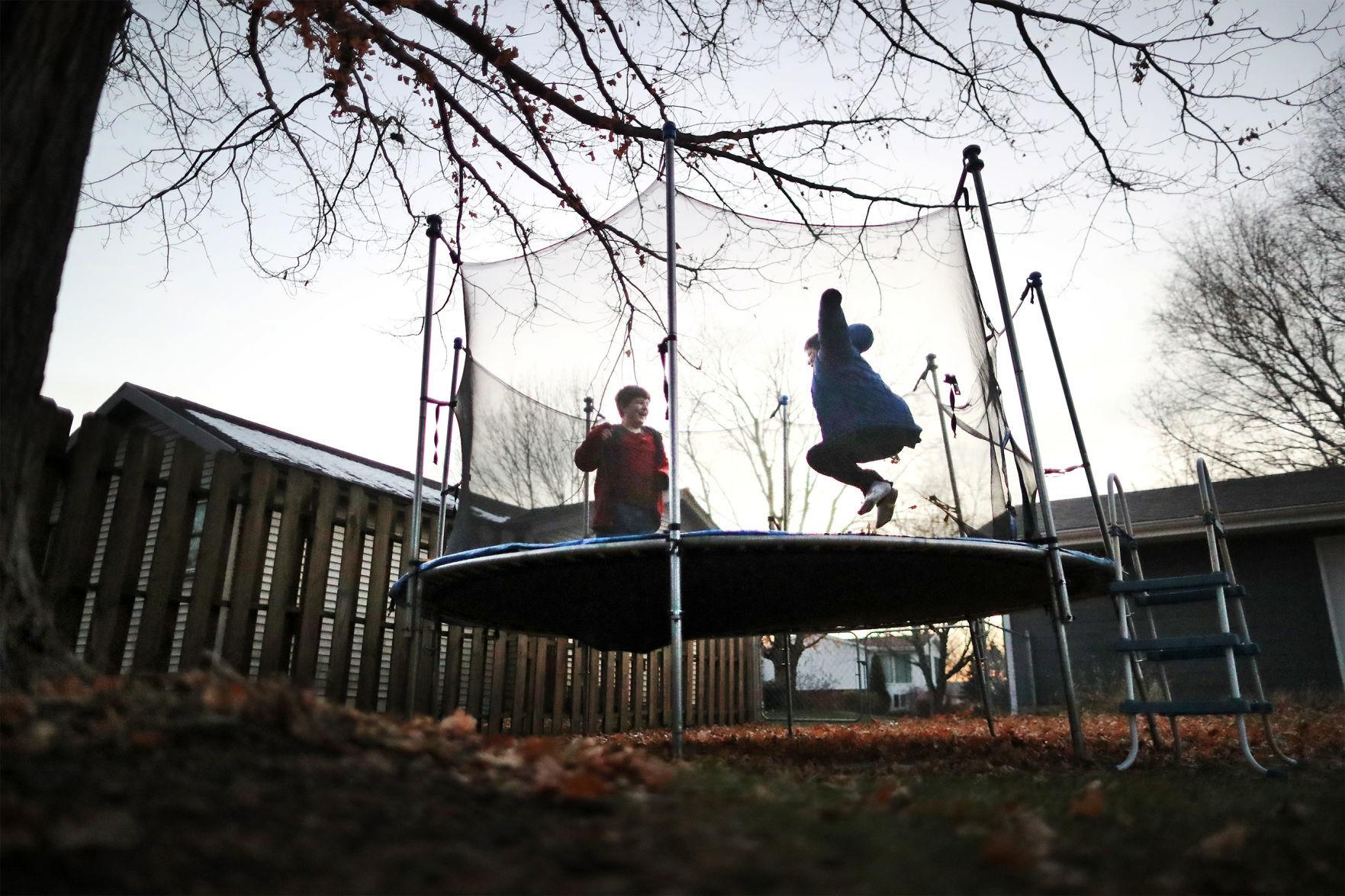 "The identical twin leukemia cases are always very fascinating intellectually because it gives us a rare insight into how leukemia happens and how it develops," Capitini said. "It tells us we have a lot more to learn."
The boys, now 11 years old, are both off treatment for cancer and doing well, Alyssa said. But leukemia will have lasting effects on their family, Alyssa said.
Channing's story
In March 2011, Alyssa took 3-year-old Channing to his pediatrician's office for a fever and strep throat, she said.
The next morning, Channing's pediatrician called. Lab results showed her son needed to see an oncologist that day, she said.
Hours later, Channing received a bone marrow biopsy that confirmed he had leukemia.
Leukemia is a cancer that affects blood and bone marrow, Capitini said.
Cancer research has greatly benefited leukemia patients. About 85 percent of patients survive, Capitini said.
There were 162 cases of leukemia in Rock County between 2011 and 2015, according to most recently available data from the Wisconsin Department of Health Services.
In 2011, Wisconsin had 53 cases of leukemia in children from birth to age 14, according to the data.
Channing underwent six months of weekly inpatient chemotherapy treatments and six four-day hospital stays for high-dose chemotherapy, Alyssa said.
Channing was in the maintenance phase for two years, which included monthly oncology appointments and oral chemotherapy at home, Alyssa said.
He finished treatment in September 2013, Alyssa said.
"Five years off treatment ... is huge," Alyssa said. "That is the huge milestone for me. That is what ... they (doctors) told me when he was diagnosed that once he is five years off treatment, you don't have to worry as much anymore."
Having cancer at a young age changed Channing's childhood, he said.
"When I was younger, growing up with cancer, that is all I knew really," Channing said. "Going through it, probably my biggest friend there was my mom, my dad and this little stuffed animal, Bear-Bear. That was my friend whenever I was having a hard time, I would hold it close to me and feel better."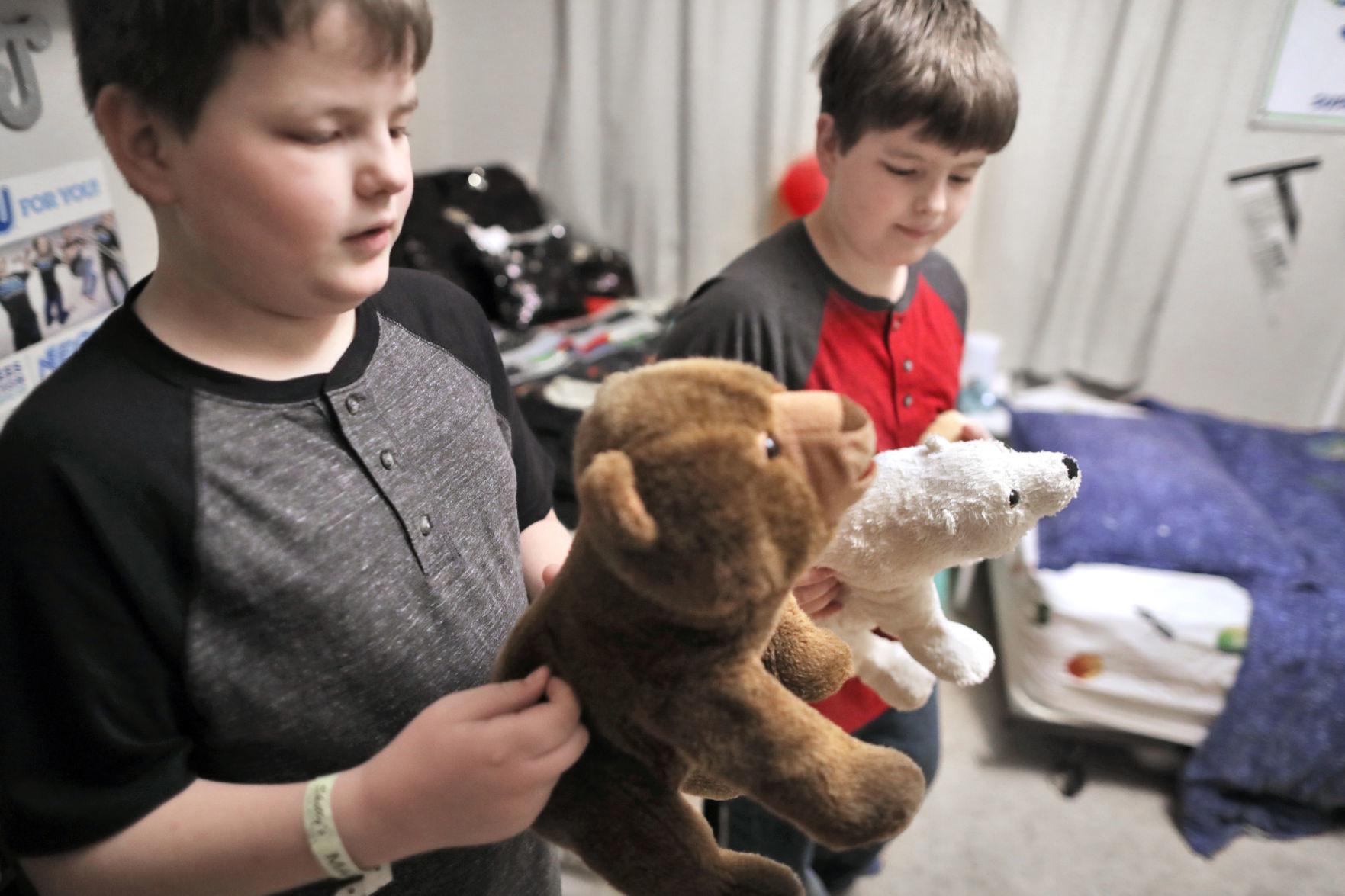 Jakob's story
Jakob was diagnosed with leukemia nine months after Channing had taken his final chemotherapy pill.
"With Channing, it was the fear of the unknown," Alyssa said. "We had no idea what it meant. We thought when he was diagnosed we were going to lose our child."
"When Jakob was diagnosed, it was kind of the fear of the known—knowing how hard it was going to be, knowing the financial struggle, knowing how much pain he would be in."
Jakob began chemotherapy the day he was diagnosed, Alyssa said. His treatment was different than his brother's because Jakob had a different mutation of the cancer.
Jakob stayed in the hospital for a week with low platelet counts and a weakened immune system, Alyssa said.
He underwent nine months of weekly chemotherapy. His overall treatment lasted more than three years, Alyssa said.
With treatment and hospitalizations for various illnesses, Jakob missed half of second grade and months of fifth grade, Alyssa said.
"It was easier for me knowing that Channing went through it and survived," Jakob said. "It was easier for me to cope with the stress and things."
Jakob took his final chemotherapy pill on Halloween 2017. The family celebrated with a chemo-ween party, filled with medical-themed treats and activities.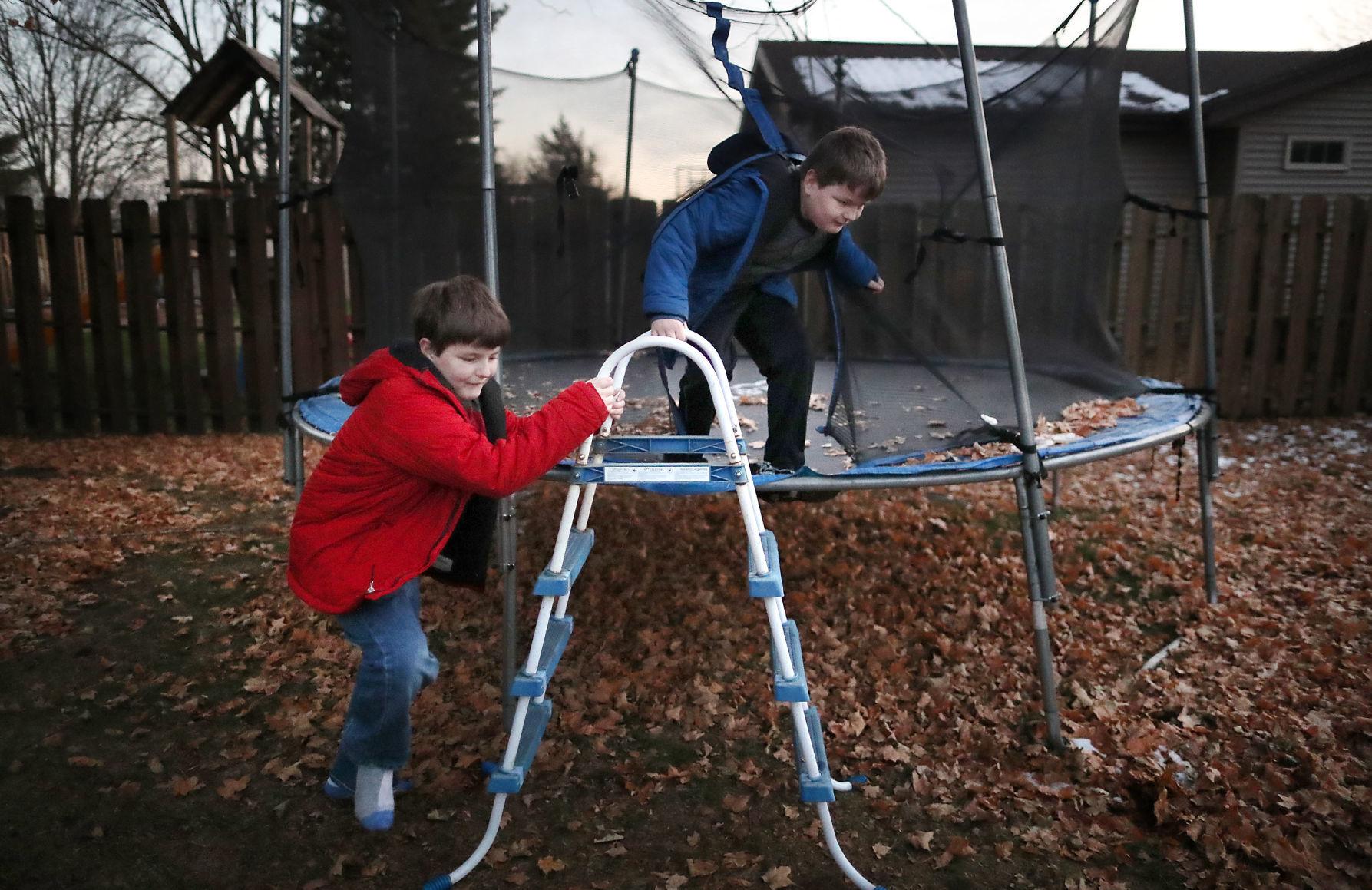 Life after cancer
Life for the Nielson family is slowly reaching a new normal since the twins have been off treatment, Alyssa said.
The boys were recognized this year as Honored Heroes from the Leukemia and Lymphoma Society, Alyssa said.
The Leukemia and Lymphoma Society, in partnership with Burlington Stores in Madison, surprised the twins with shopping sprees in October.
Burlington Stores across the country encourage donations to the organization from September through December and have raised more than $32 million, according to a news release.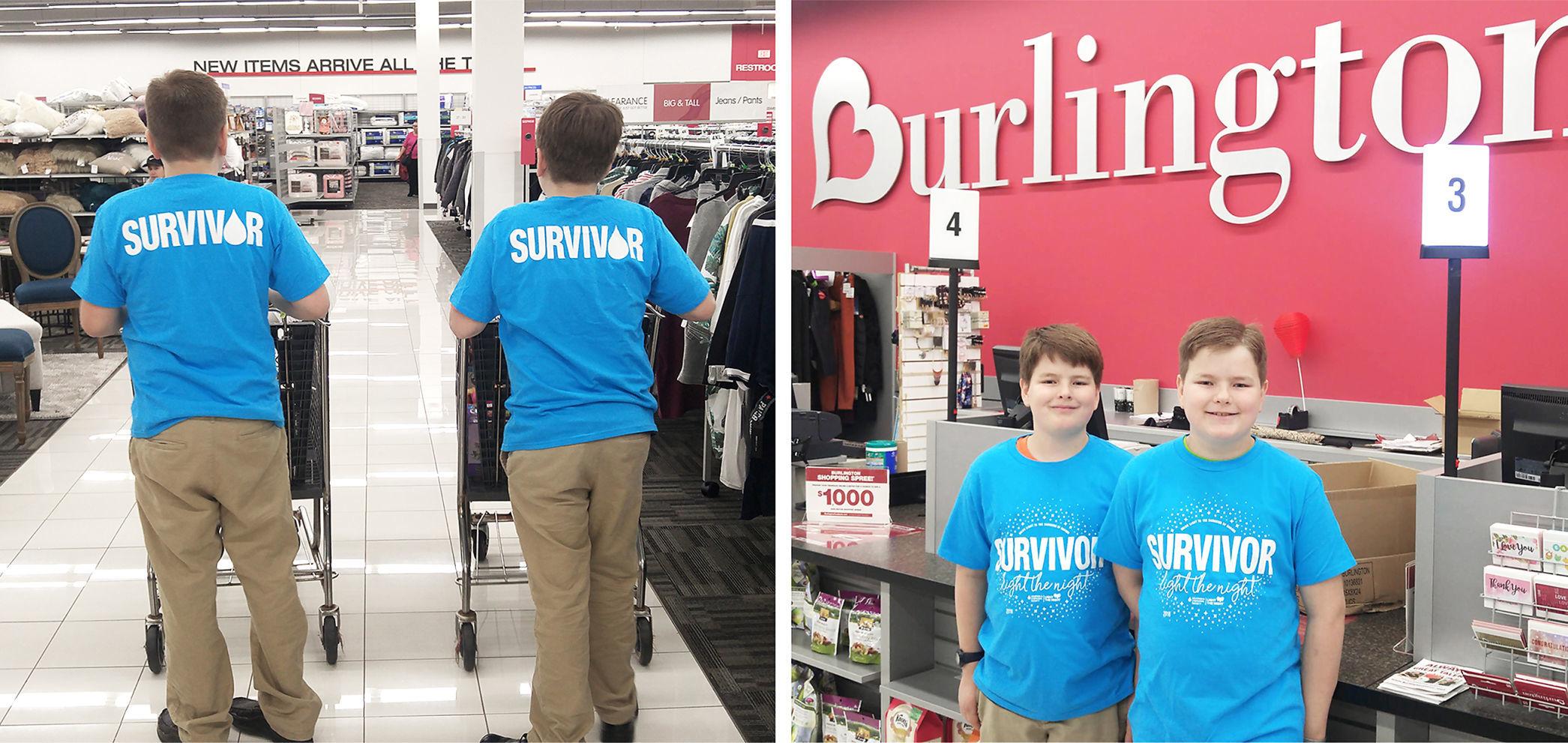 The Nielsons received help from family, the community and The Leukemia and Lymphoma Society while the twins were sick. Now, the family hopes to give back to other people as often as it can, Alyssa and the boys said.
"Kind of having cancer was a good thing, but yet, it was a bad thing," Channing said. "It helped us learn to get through those hard times in our lives that we have to go through later. It made us stronger. It made us so we can actually go through and have a better understanding of what other people have gone through, too."
Alyssa is encouraged by those who fund and raise awareness for leukemia research, she said.
Capitini said leukemia treatment has made many advances in recent years.
Methods using immunotherapy to reduce the need for chemotherapy are among some of the most promising, Capitini said. Reducing chemotherapy treatments can help preserve patients' health in the long-term.
Jakob hopes one day to be among the people working toward a cure for cancer, he said.
"I want to become a scientist someday to try and find a cure for all cancers so that no one else has to go through what I had to go through."