JANESVILLE
Nicole Shipler had two secrets.
She was four months pregnant.
And she had been addicted to heroin for three years.
By the time the Janesville woman knew she was carrying a child, it was too late.
Her baby would be born addicted to opioids.
The medical term is neonatal abstinence syndrome, a condition caused by babies being exposed to opioids in the womb, said Elizabeth Loconto, a pediatrician at Mercyhealth East Clinic.
It is diagnosed after birth when babies exhibit symptoms of opioid withdrawal, Loconto said.
The symptoms are heartbreaking to watch. High-pitched screeching, tremors, tightened muscles and trouble eating are only a few, Loconto said.
Wisconsin had 542 babies diagnosed with neonatal abstinence syndrome in 2017, according to the Wisconsin Department of Health Services.
For some mothers, becoming pregnant while addicted becomes motivation to get clean, officials say. Other mothers choose to let their children go into foster care as they struggle with addiction.
Nicole kept her addiction a secret from her boyfriend and family for years, but it couldn't be a secret anymore.
She needed help.
'My secret's out'
Nicole didn't know what to do. She was pregnant, addicted and none of her friends or family had been through this before.
Nicole's addiction started after she took heroin with some friends, she said. She had already been struggling with alcoholism that stemmed from her divorce.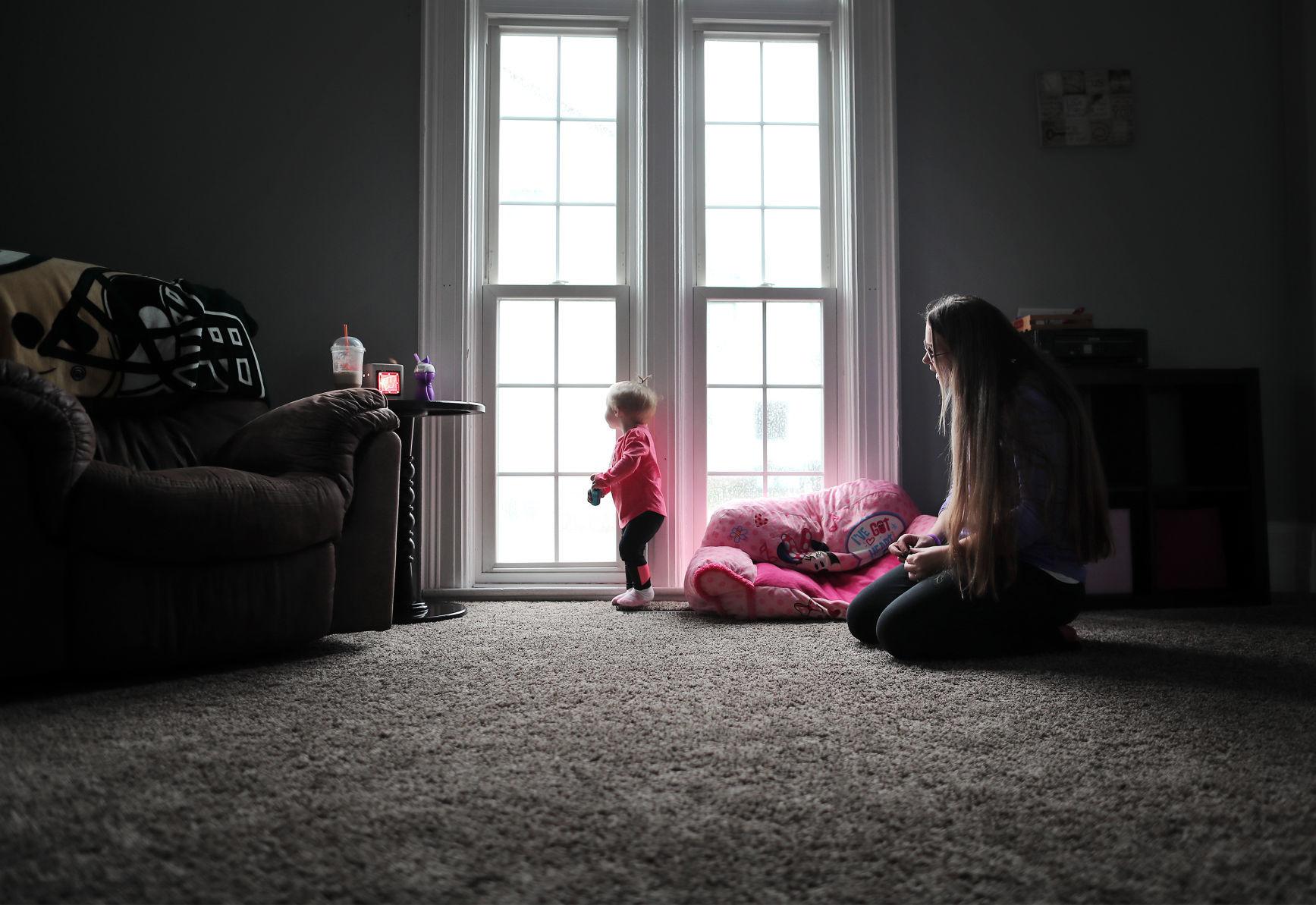 But doing heroin for fun quickly turned into a crippling addiction, Nicole said.
After calling around, Nicole and her boyfriend found help at the Janesville Counseling Center, Nicole said. It was the only place they called with same-day availability.
Staff at the Janesville Counseling Center told Nicole they would get her into a methadone clinic as soon as possible, she said.
Methadone is one of three medications used to help people with opioid addictions beat the disease.
In the meantime, Nicole couldn't go into withdrawals because it could have harmed or killed the unborn baby, Nicole said.
"You don't want to just stop the drugs cold turkey because the infant then can also go through withdrawal in utero while the mom is going through withdrawal, which can have very bad side effects," Loconto said.
The counseling center gave Nicole a plan to safely use heroin until she could get treatment, said Patty Lawrence, Nicole's social worker from Rock County Human Services.
Nicole was told to use as little heroin as possible, have someone with her when she used and to only get drugs from people she had bought from before, she said.
She continued using heroin for about a week until the Beloit Comprehensive Treatment Center had a spot for her in its methadone treatment program.
"It was kind of a blur that day," Nicole said. "(There was) a lot of information, and the fear was really just so overwhelming. I just remember kind of being in a daze with everybody finding out. Now my secret's out."
'Starting from behind'
Nicole gave birth to Madison on May 9, 2017, in Milwaukee.
Nicole lived briefly at the Meta House in Milwaukee, a residential drug treatment center for women, per recommendation of a social worker and the Rock County Drug Court program.
The baby girl was born two weeks early but weighed only 4 pounds, 11 ounces, Nicole said.
Madison stayed in the neonatal intensive care unit for about 10 days as nurses and doctors managed her withdrawal symptoms, Nicole said.
Madison had trouble eating, frequently stiffened her muscles and had tremors that caused her tiny limbs to shake.
The nurses gave Madison morphine to ease the withdrawal, Nicole said.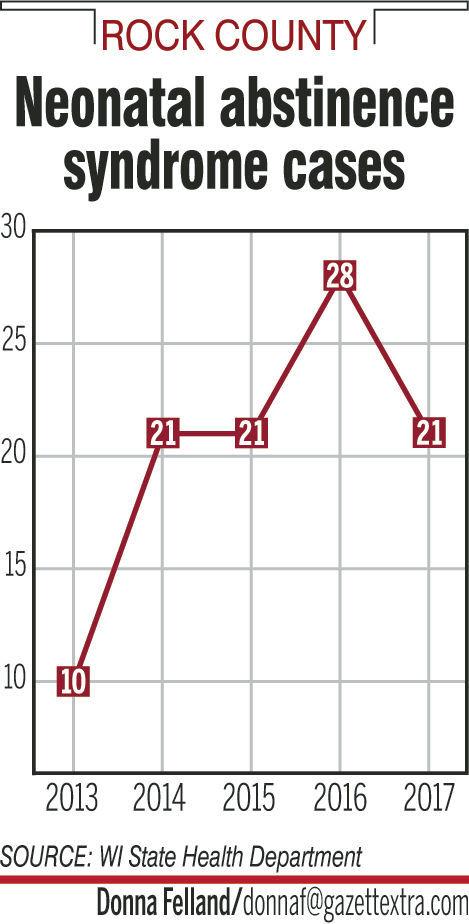 "It was hard to know she had to be medicated because of choices I made," Nicole said.
There were 21 babies diagnosed with neonatal abstinence syndrome in Rock County in 2017, the fifth-most among Wisconsin's 72 counties.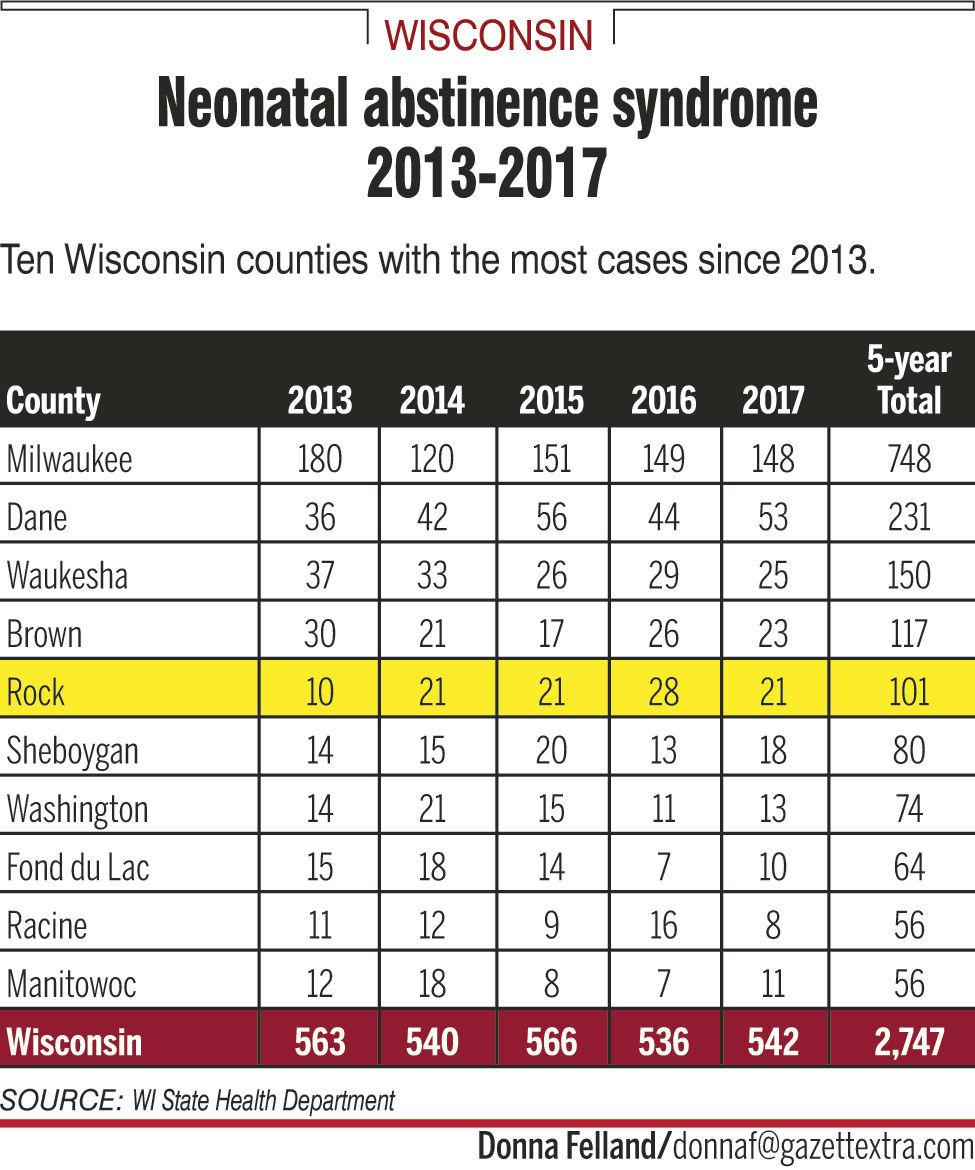 Since 2013, 101 babies have been diagnosed with neonatal abstinence syndrome in Rock County.
The number of cases peaked at 28 in 2016, according to the data.
"It is challenging because I feel like these babies aren't even given a chance to start," Loconto said, choking back tears.
"It makes me emotional because ... when you're born, you have your whole life ahead of you, and these babies are starting from behind to start off with."
Treating babies
Babies born addicted to opioids require more time and more care, Loconto said.
They are fussy and demand constant attention, she said. Caregivers cuddle the babies more with lights dimmed and sound low to minimize withdrawal and the need for morphine.
The babies get diminishing doses of morphine until they can live comfortably without it.
Mercyhealth Hospital and Trauma Center, Janesville, renovated its nursery a year and a half ago to accommodate babies with the condition, Loconto said.
The hospital had sent babies with neonatal abstinence syndrome to Mercyhealth's neonatal intensive care unit in Rockford, Illinois, but found enough demand to add resources in Janesville.
Eight babies were diagnosed with neonatal abstinence syndrome at Mercyhealth from Jan. 1 to Sept. 5, Trish Reed, spokeswoman for Mercyhealth said in an email to The Gazette.
Babies are diagnosed with neonatal abstinence syndrome by being scored on the Finnegan Scoring system, a checklist of symptoms of withdrawal, Loconto said.
Each symptom has a number of points assigned to it, Loconto said. If the baby scores high enough, he or she will be diagnosed and given morphine.
Symptoms include excessive high-pitched crying, tremors, increased muscle tone, twitching, jerking, sweating, convulsions, sneezing, excessive sucking and poor feeding, according to the score sheet.
Babies can get neonatal abstinence syndrome from exposure to opioids including heroin, prescription painkillers and treatment medications such as methadone and suboxone, Loconto said.
It is important for mothers to be honest with their doctors about drug use to help doctors give better treatment sooner, Loconto said.
A doctor's goal is to help the baby, not get the mother in trouble, Loconto said.
'A little miracle'
Madison is a sassy 1-year-old who loves pink Goldfish crackers and her brown boots with sparkly shoelaces.
She says "uh-oh" when the TV turns off and doesn't share her Minnie Mouse chair with anyone.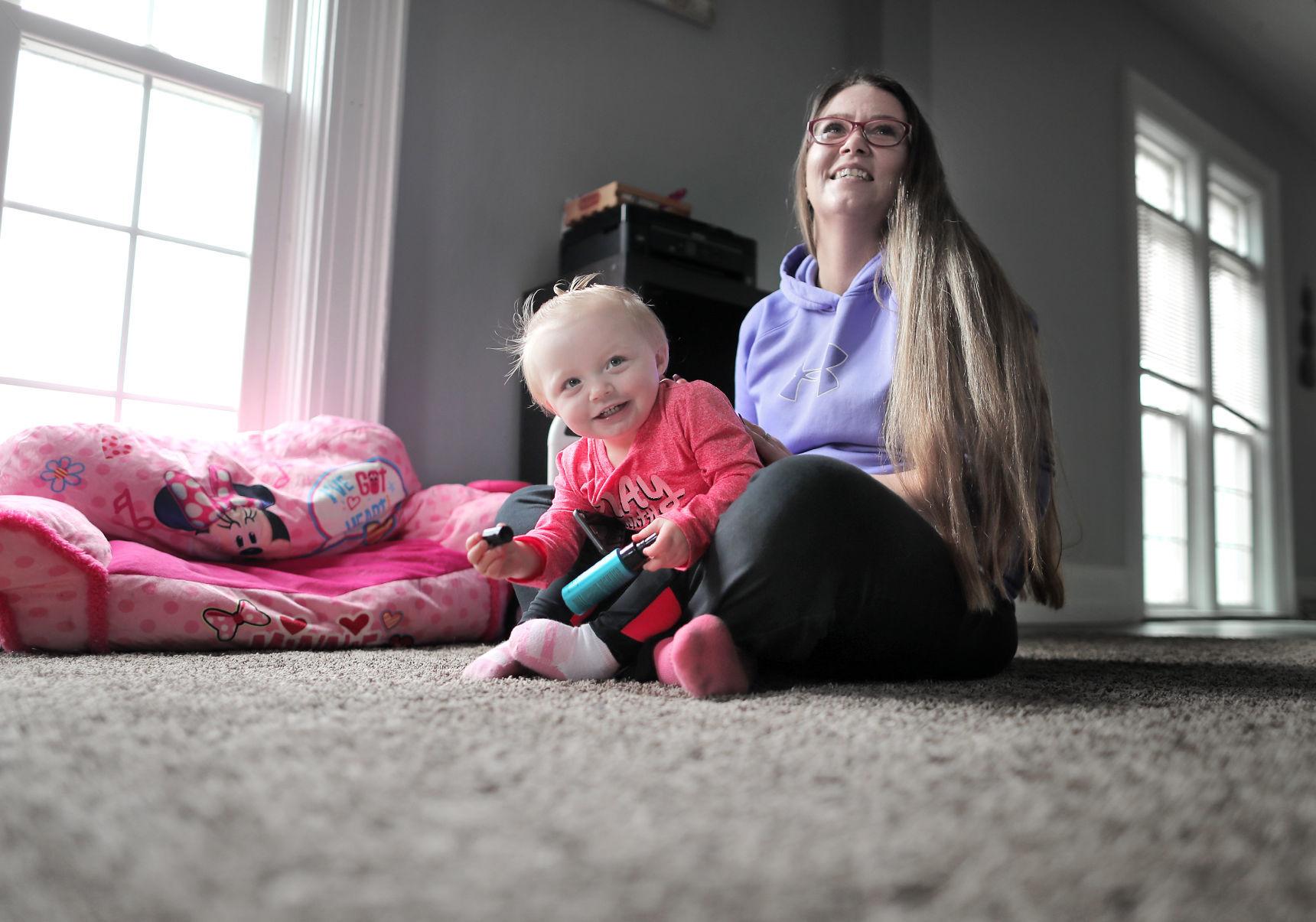 Madison is in the 30th to 40th percentile for her size and is developing at the rate of her peers, Nicole said.
But Nicole understands Madison could have problems later.
The long-term effects of neonatal abstinence syndrome are unclear because it is difficult for doctors to determine if effects rise from neonatal abstinence syndrome or from the child's environment, Loconto said.
Learning disabilities, difficulty adapting to new situations and sensory disabilities all are possible long-term effects, Loconto said.
"I was at the hospital when she was 4 pounds and going through withdrawals," Lawrence said. "To see her today is just ... she's a little miracle."
Bringing home baby
Madison lives at home in Janesville with her parents and half-brother, Nicole said.
Nicole will go to court at the end of October to learn if she will regain custody of her two other daughters, who were born from a previous marriage before her addiction started.
"I am excited to have all my girls under one roof again," Nicole said.
Nicole's greatest fear is losing custody of Madison, she said. She was threatened with losing her child multiple times but never did.
Human services identified her case as eligible for its in-home services program, which allows children to stay in their homes as social workers monitor the families daily and help them improve their environments, Lawrence said.
Initially, Nicole was resistant to Lawrence because she didn't trust human services, she said.
"I think that every time me and my workers were in the home, she thought we were there to find a reason to remove her baby, when actually we were there to provide support," Lawrence said.
Upon returning to Janesville from Milwaukee, Nicole reported to Rock County Drug Court as result of a previous criminal charges, she said.
But Nicole fell into old ways and ended up in jail for a number of days. She was kicked out of her inpatient treatment program and was cut off from the medication that was helping her stay clean.
So she relapsed, she said.
If Nicole had lost custody of Madison, she said, she likely would have given up on sobriety.
"There would have been no incentive for me to get clean if I didn't have her right there with me," Nicole said.
Social workers understand relapses are likely during recovery, said Stacey Speich, program manager for human services.
Social workers want to keep children in their homes as often as possible, Speich said.
For babies who can't stay at home, social workers look for other family members or close friends who can take care of the children, Speich said.
If that doesn't pan out, babies are placed into the foster care system, she said.
"Unfortunately, there are times when the addictions are so strong that the mom may give birth and then leave, or we'll end up taking placement of the child and the mom may disappear," Speich said.
There are seven foster families in Rock County who specialize in caring for babies with needs such as neonatal abstinence syndrome, Speich said.
A turning point
Drug court officials sent Nicole to Tellurian, a treatment center in Madison, to detox for about a week after her relapse, she said.
After detox, Nicole received Vivitrol, an injectable form of naltrexone that prevents opioids from reaching the brain. The shot is given once every four weeks.
Nicole continues to take Vivitrol to treat her addiction.
"I think that's where she really learned that we were there to help and to provide support and do what was best for her and the baby, and that was keeping the baby in the home and reducing the trauma to the baby and to the family," Lawrence said.
Nicole has been clean from drugs for more than a year, she said.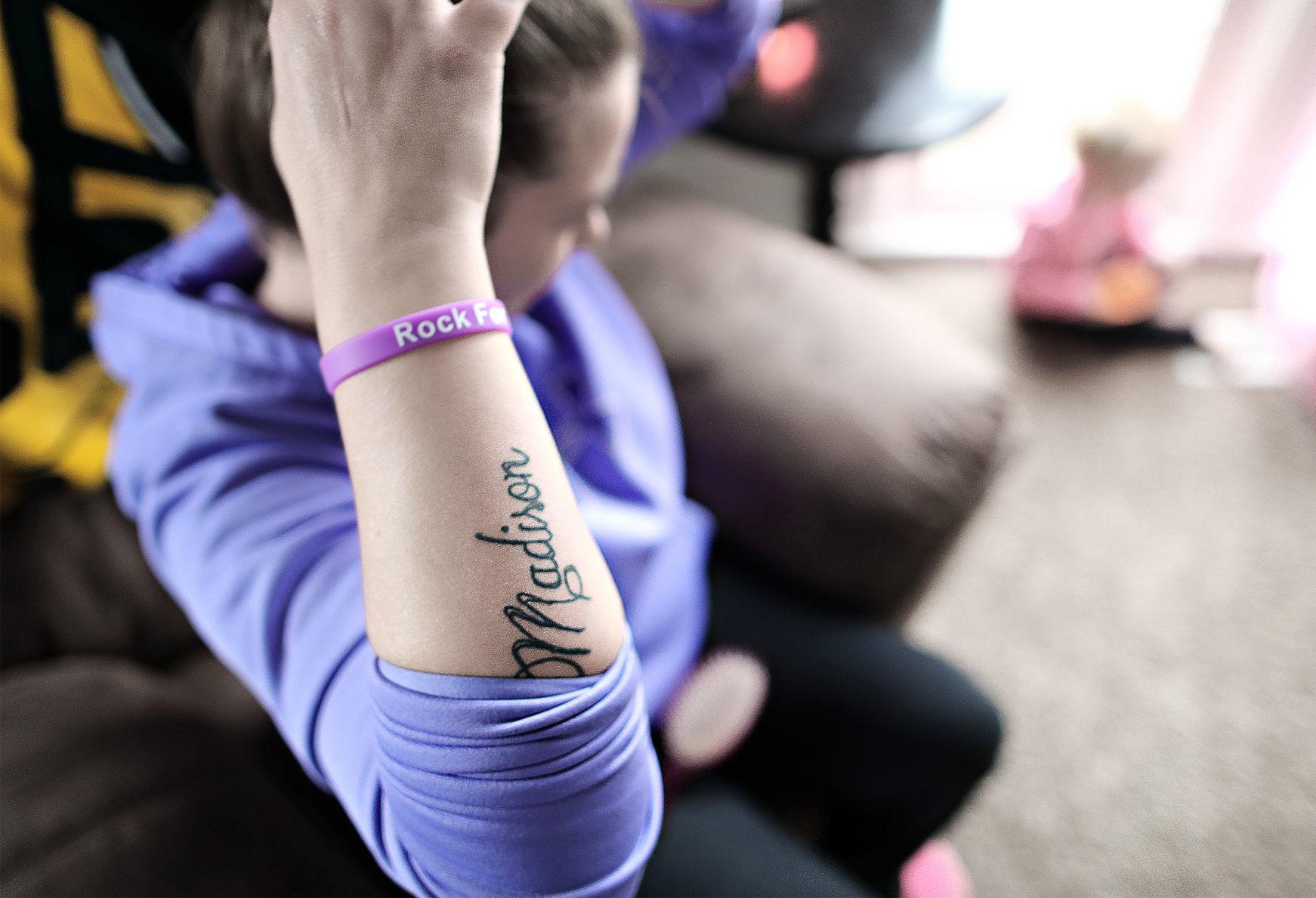 She has started working at a sandwich shop in Janesville, got her drivers license back, bought a car and graduated from drug court, she said.
Nicole has maintained her sobriety despite her ongoing custody battle with her ex-husband and a house fire in December that left her family with next to nothing, she said.
"When you come back from nothing, it is those little milestones that make you feel like you are contributing and make you feel like you are worthy of being happy again," Nicole said.
Nicole said she will be open with Madison about her addiction.
"I have no qualms about being open and honest with her," Nicole said. "I have nothing to hide for one of the first times in my life.
"There are no secrets, so I wouldn't start by keeping that from her."