JANESVILLE
A Rock County program that keeps drunken drivers from repeating their mistakes has a problem.
For the first time since it began in 2012, the program known as OWI court is close to its capacity of 35 participants.
"This year, we have just exploded. We are one below capacity, and we anticipate filling that one," said county Justice System Manager Elizabeth Pohlman McQuillen, at a recent meeting of the county Criminal Justice Coordinating Council.
Officials don't know why there's a sudden interest in the court, which requires sobriety, backed up by therapy, drug testing and alcohol-sensing bracelets, among other requirements.
Since the Rock County OWI court began, it has had 117 participants. Results:
69 graduated.
33 were in the program as of Thursday.
15 were dropped from the program for violating the rules.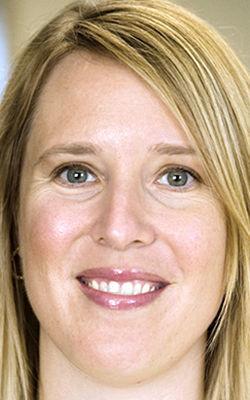 Pohlman McQuillen noted the program takes only people who have pleaded guilty to third-offense OWI and who have moderate to severe drug or alcohol disorder.
OWI court requires only 48 hours in jail, plus additional jail time if the OWI court judge imposes more days for rule violations. But it's a 14-month program, which not everyone is willing to commit to.
The penalties for third-offense include jail time, but many are able to serve their time at home on a monitoring bracelet, Pohlman McQuillen said, and OWI court participants can't avoid having the crime on their record, so there hasn't been a great incentive to get into OWI court.
The dearth of people willing to sign up had led officials to consider expanding the court to fourth- and fifth-offense offenders, which is in early stages of discussion.
OWI court offers a variety of treatment options, depending on the person's needs, and participants pay only $75 a month, which may be attractive to some.
"The deal is, you get the lowest penalties if go into OWI court and are successful," Pohlman McQuillen said, but she doesn't know why the court is suddenly more popular.
"I hope our track record of being a really good program is part of it," she said.
An analysis of the program in November 2018 looked at criminal histories of graduates at one, two and three years after graduation.
One year out, two of 38 graduates had been convicted of a new crime, according to a program evaluation by UW-Whitewater criminology professor Paul Gregory.
At two and three years out, none of the 32 graduates had been convicted of a crime.
Intoxicated driving, which includes drivers who are drunk or drugged, is on the decline in Wisconsin.
In Rock County, the number of intoxicated-driving convictions has dropped by half since a peak in 2007, according to data provided by District Attorney David O'Leary at the recent Criminal Justice Coordinating Council meeting.
It may be impossible to say exactly what is causing the decline, but O'Leary said part of the credit may be the OWI court, along with good enforcement, increases in penalties and people understanding the consequences.
OWI court still puts intoxicated drivers in jail, but participants can earn reduced sentences for following the rules, including staying sober. Officials recognize participants can fall back into alcohol or drug use, but repeated violations can result in expulsion.
The court takes offenders on a journey lasting 14 months (in earlier years, it was 18 months.). The goal is to turn participants into sober drivers, making everyone safer and reducing jail costs.
Sixteen Wisconsin counties, including Rock and Walworth, have OWI courts. Another 14 counties have a combined OWI/drug court.
O'Leary and other local criminal justice officials see the program as beneficial, so they've talked preliminarily about expanding it to fourth- and fifth-time offenders.
Intoxicated driving becomes a felony with the fourth offense, so avoiding incarceration would be a bigger incentive to join the program, Pohlman McQuillen said.
O'Leary estimated the court could double participation if it added the fourth- and fifth-time offenders, but the problem would be funding.
Rock Count relies on a state law that provides funding only for second- or third-offense offenders. Expansion would require a new funding source.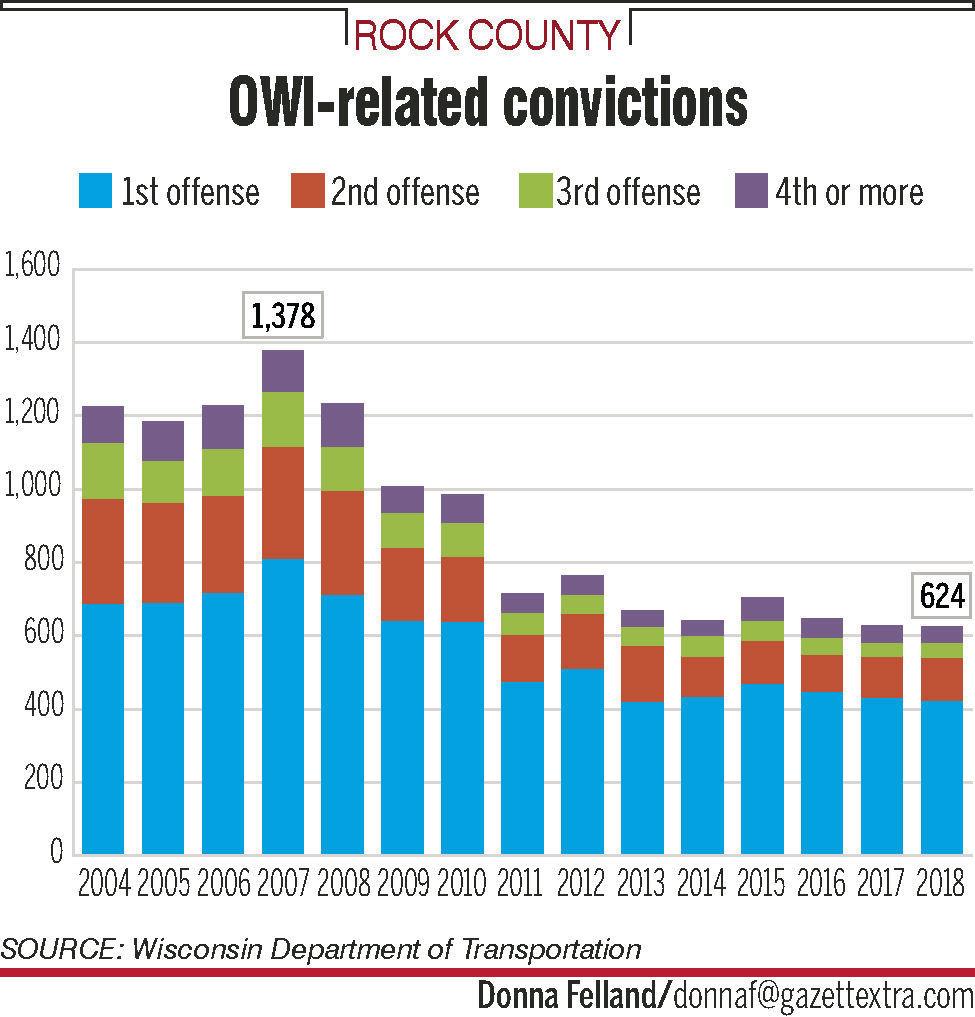 Grants might be available, but they likely would require matching funds, which would have to come from county taxpayers.
But keeping offenders out of jail or prison would result in a savings to taxpayers, O'Leary said.
O'Leary said legislators will from time to time propose increasing incarceration for offenders, but when they get an estimate of the cost, the idea dies.
Criminal Justice Coordinating Council Chairman Kelly Mattingly, a state public defender, predicted an expansion would encourage more to join the program.
"It's encouraging that the (third-time offenders) are approaching capacity," Mattingly said.
A major program cost is treatment, provided by Rock County Human Services, Pohlman-McQuillen said. This includes case managers, counseling and programs designed to change thinking known as Living in Balance and Moral Reconation Therapy.
Those who need it may also get group therapy for anger management, dealing with trauma, relapse prevention and domestic-violence problems.
Many who work in the local criminal justice system seem to believe in this carrot-and-stick approach.
"The old lock-'em-up adage does not work, and it's not protecting public safety," Pohlman McQuillen said. "So by addressing people's underlying needs and getting them to change their behavior and getting them to be productive members of society, stop committing crimes and not putting the public in danger, it's a win-win."