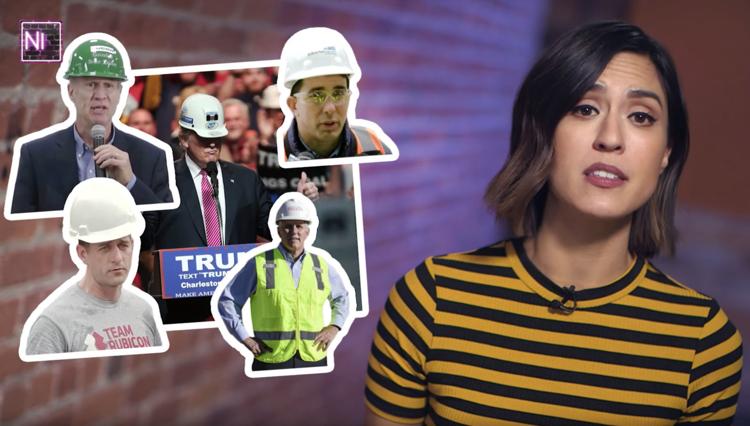 JANESVILLE
A Craig High School teacher violated school district policy by showing students an online video about right-to-work laws without first notifying the principal, a school district spokesman said.
The video gives a leftist slant on the topic of labor unions, raising the ire of at least one parent.
A school board policy requires teachers to tell their principals when they will be presenting a controversial topic, something that wasn't done in this case, school district spokesman Patrick Gasper said.
As a result, Craig's principal has sent a memo to teachers reminding them of how to handle controversial topics in the classroom.
The video is an installment of an Al Jazeera Media Network comedy/news show called "Newsbroke," hosted by comedian Francesca Fiorentini.
The episode was called "Why the Rich Love Destroying Unions."
The parent, who asked to remain unnamed because teachers might treat her child differently, said the material was presented in a demeaning and bullying manner, as if any other viewpoint would not be legitimate.
The parent called the video "outrageous" and "propaganda."
The video takes pot shots at and makes fun of Republicans for their support of right-to-work legislation.
Fiorentini calls Sen. Mitch McConnell "a human skid mark on a quilt."
The video at one point shows images of President Donald Trump, Rep. Paul Ryan and Gov. Scott Walker as the host says Republicans talk about supporting workers but really don't.
The parent said politicians should not be smeared in this way in a high school classroom.
The video clearly shows right-to-work laws as attacks on unions and working people, although it briefly shows Republicans talking about right-to-work as a way to create jobs and grow the economy. Fiorentini counters with the argument that "right to work" helps employers pay lower wages.
"It advocates for a political agenda, ... which I think is out of line," the parent said. "I don't think when a parent signs your child up for a marketing class that they're expecting this is what's going to be taught."
Gasper said economics is taught in marketing, and as part of that topic, the teacher was introducing the cost of labor, in which unions play a role.
The policy also requires that teachers present a balanced view.
Gasper said the teacher had students discuss the "right-to-work" laws after viewing part of the video, and the pros and cons of the issue were presented in the discussion.
Gasper said it's possible a student thought the discussion was unfairly weighted to the left side of the argument.
"Obviously, we don't want that bias in an educational setting. We want students to be able to weigh pros and cons and make decisions," Gasper said.
"It's a controversial topic, especially in the state of Wisconsin, you know, post-Act 10," Gasper said.
Act 10 was enacted in 2011 and removed from most public employees, including teachers, the ability to collectively bargain on most issues.
The legislation spurred large protests and remains an open sore in political discussions.
Act 10 also removed the requirement that public employees pay unions dues, undermining unions' financial base. Such laws are called "right to work."
The teacher found the video while searching for something to illustrate the topic, Gasper said.The teacher showed the first seven minutes and 30 seconds of the 12-minute video, Gasper said. During that portion of the video, Fiorentini jokes about cocaine use.
The parent said she hopes this episode spurs discussion in the community about what material is appropriate for high school classes.
Gasper said the school board approves standards that outline what students should learn and curriculum, which includes the tools used to teach the standards.
Teachers are allowed to supplement instruction based on what they feel students need, Gasper said.