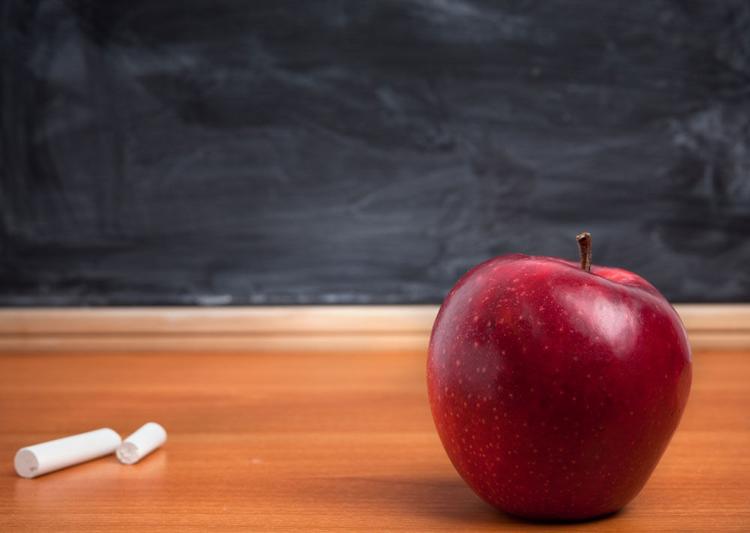 JANESVILLE
Two-thirds of Janesville schools saw their scores decline on this year's school report cards, released today by the state Department of Public Instruction.
"This gives us an opportunity to look at ways we could improve," Janesville School District spokesman Patrick Gasper said.
But in Milton, Consolidated Elementary School was again the top school in the state with a score of 99, and Janesville's Kennedy Elementary School was 10th-highest in the state with a score of 96.
Overall, more Wisconsin schools and districts are meeting or exceeding expectations than the past two years, but more also had their scores reduced for absenteeism than in either of the previous report cards, based on the data.
The state report cards measure performance of 2,114 public schools, 281 private choice schools and 422 school districts. The report cards, in their third year, are designed to be used by people living in the districts to hold schools accountable for their performance and growth, or reduction in scores, from year to year.
The report cards are based on a variety of data, including test scores, students being on track to graduate, the number of students who come from low-income families or are English-language learners, efforts to close academic gaps between student groups, chronic absenteeism, and dropout rates.
The range of data can make it challenging to determine where improvements need to be made, Gasper said.
A school district gets an overall rating, but each school's score is influenced by many factors, including student demographics. For example, a school that is already doing well might not get as high of a score in the "progress" category as another school.
Like some other schools in the state, both Craig and Parker high schools struggled with student absenteeism and lost five points on their scores.
Today's report cards brought good news for the Delavan-Darien School District, which ranked highest in the area with a score of 83.6. Delavan-Darien's Phoenix Middle School ranked 22nd in the state for middle schools.
In grading Delavan-Darien, the DPI did not emphasize student achievement as much as in other districts. Instead, it more heavily weighted student growth, closing achievement gaps and on-track to post-secondary readiness.
Much of that is because of the district's demographics, interim Superintendent Jill Sorbie said.
About 65 percent of district students receive free or reduced-price lunch, and for about half of the students, English is their second language.
"For families that struggle to make ends meet, they don't come in with the same set of knowledge," Sorbie said. "Our score is very significant for the population we serve. ... We have significant growth happening in all our buildings."
In total, nearly 84 percent of schools met or exceeded expectations this year. That is up from about 82 percent each of the previous two years. Nearly all school districts—96 percent—met or exceeded expectations this year. That is up from 95 percent last year and 91 percent two years ago.
In Janesville, 18 of 22 schools were given report cards. The other schools were given alternative ratings because of their size or other circumstances.
Kennedy, Van Buren and Roosevelt elementary schools received the highest five-star rating of "significantly exceeds expectations" with scores between 83 and 100. This year, 49 districts and 327 schools got that rating.
Jefferson and Harrison elementary schools received four-star ratings of "exceeds expectations" with scores between 73 and 82.9.
Eight schools received three-star ratings of "meets expectations" with scores between 53 and 62.9.
Parker High School, Marshall Middle School, ARISE Virtual Academy and Madison and Monroe elementary schools received two-star ratings with scores between 53 and 62.9.
Of the 18 Janesville schools rated, 12 saw their scores decrease, and three dropped by more than 10 points.
A news release from the Janesville School District highlighted some of the positive news from the report cards. The district continues to remain at or above the state average in student achievement, closing academic gaps, growth, third-grade reading scores and graduation rates, the news release noted.
"The state's school and district report cards provide us with information about our students and schools; however, they are not the only way we determine success nor identify areas of improvement," Superintendent Steve Pophal said in the release.
"We use multiple indicators to determine student growth through school, district and state assessments, and our district promises provide a roadmap for our schools to develop continuous learning and growth opportunities for our students."
The school district's overall score of 68.4 puts it in sixth place when compared to the 10 largest school districts in the state.