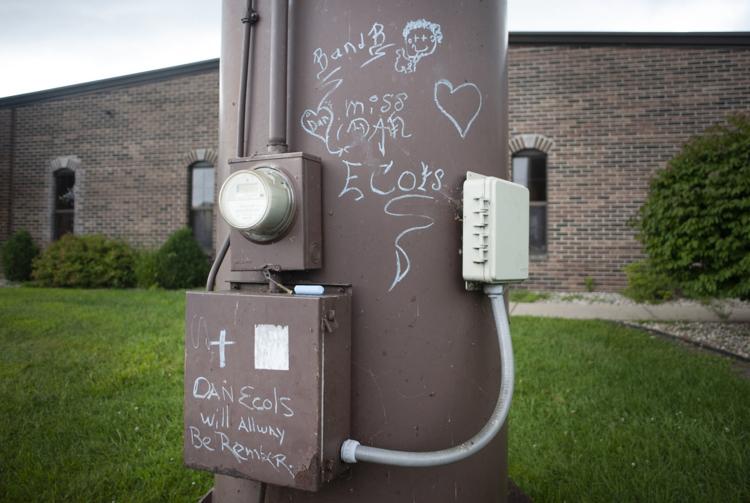 JANESVILLE
Dan Eccles' body was pulled from the Rock River near the Centerway Dam, just downstream from a spot on the river bank where he was known to crawl into the weeds to sleep at night.
Eccles' world, such as it was, spanned a quarter-mile, unpaved trail along the west side of the Rock River near downtown Janesville. The heavily wooded section of the Ice Age Trail runs north of Centerway, along the tangled railroad hillside just east of Mercyhealth Hospital and Trauma Center.
In that area across the river from Traxler Park where the Rock Aqua Jays perform, observers say they had seen Eccles and still see other homeless men in the woods and along the trails. Some are drunk and dirty. Others sleep on old couch cushions and mattresses in plain view. Some take to the bushes and stay under blue tarps or in tents.
Others hide from view beneath outcropped retaining walls or alongside ravines and gullies where stormwater washes over discarded books of JOB cigarette rolling papers and empty cans of Steel Reserve malt liquor.
Eccles' death came seven weeks after a fight between two other homeless men in the same area. One of them staggered from the woods, his face split wide open after he was beaten with a tree branch.
As Janesville's downtown works on revitalization, Police Chief Dave Moore said there's growing concern about vagrancy and public drinking stemming from a homeless population that seems rooted downtown.
A local social worker said the tight rental market is making it harder for people of limited means to find housing. That's as some local homeless shelters have months-long waiting lists.
Police and social service agencies recently started talking about plans to address the homeless who live in the shadows of downtown Janesville.
Before his death, Dan Eccles had lived among those shadows.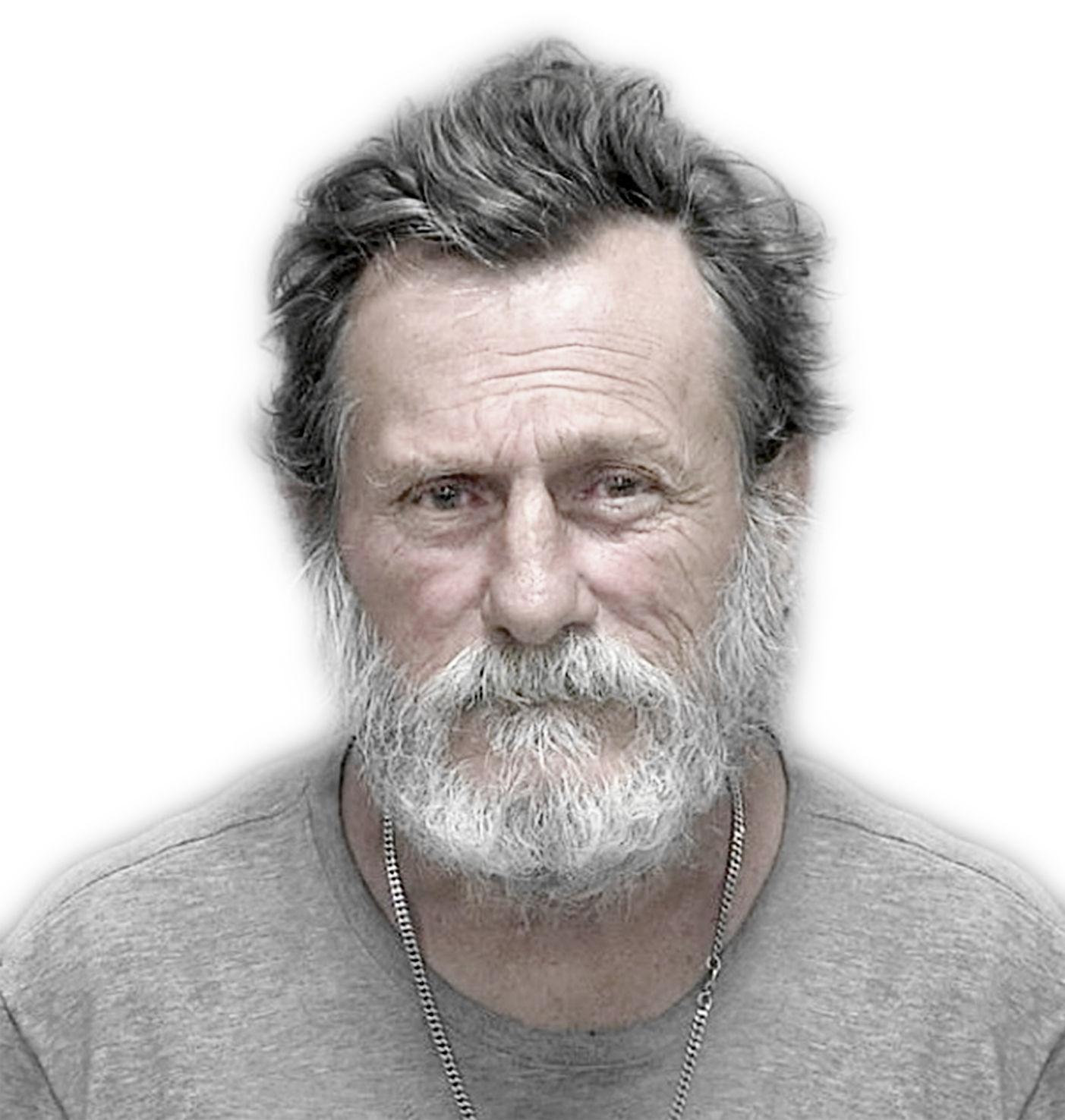 A troubled man
Eccles, 68, was a Vietnam War veteran. While still a teenager, he served in the 27th Infantry Regiment of the U.S. Army, a group of fighters nicknamed the "Wolfhounds," his family said. He fought in Cù Chi in South Vietnam in 1968, fending off surprise attacks from a vast network of enemy, underground tunnels dug by the North Vietnamese and Viet Cong armies.
But it was in the wooded shadows tucked just beyond the motions of daily downtown life that Eccles most recently lived, ate, drank alcohol and slept.
It's where he died.
Moore said city staff and local social service agencies in the months before Eccles death had begun discussing a multi-faceted outreach program for the homeless focused in part around the city's downtown.
Eccles had multiple recent contacts with the police and courts, putting him on the local radar as a troubled homeless man who moved around downtown using a three-footed cane. He would have been a man a homeless outreach effort might aim to reach.
For Eccles, any outreach now is too late.
Janesville police said Eccles left behind some personal papers, a cane and a coat on a hillside near the ruins of a former brewery along the Ice Age Trail.
The hill drops off to tangled woods to a sandy shoreline along the Rock River. It's about a quarter mile upstream from the Centerway Dam area where Eccles' body was found Aug 6.
How Eccles ended up in the river remains unclear, but police think he might have fallen off the hillside and into the water, The Gazette reported earlier.
A medical examiner's initial findings suggest Eccles had a heart condition, according to a Gazette report. Janesville police say the death appears to have been "accidental" with no signs of foul play or suicide.
Edgerton resident John Eccles, Dan Eccles' brother, said Dan Eccles had been troubled since young adulthood. He had struggled to move on with his life after Vietnam and had been homeless off and on for years, struggling with alcohol abuse and remaining jobless much of his adult life.
"He was a Vietnam vet and one of the guys whose mind never came home from the war," John Eccles said. "Two minutes in a firefight can change your life."
John and Dan both served in Vietnam in the same regiment and were stationed at the same base, but they only crossed paths once during the war, John said. It was during an enemy mortar attack.
John Eccles said he, Dan and several of their siblings had been split up into foster care as children after their home burned. John has spent the last 25 years trying to locate all his siblings, but he said the one closest to him, Dan, had slipped in and out of his life for years.
John said Dan would disappear for months or years. Once, about two years ago, Dan resurfaced in Edgerton, homeless. John gave Dan a month's rent so he could stay at a motel in Janesville.
After that, John lost contact with his brother. It was the last time he saw him alive.
"Through the years, I tried so hard to help him financially, morally and spiritually. I tried everything. He wouldn't ever come out of it," John Eccles said. "What the war did was it made him drink, and drinking made him die."
According to Janesville Police Department and Rock County Court records, Dan Eccles had a string of misdemeanor arrests and ordinance citations tied to his recent time in Janesville—an existence one court record boiled down to as "homeless—lives on river bank."
Based on records of police contacts, Eccles' most recent period of homelessness might have spanned the last three or four months. It would have come in the months after Eccles was evicted from a Janesville apartment in late 2017 after he had been in jail, according to court records.
Janesville police since May 2017 report citing and arresting Eccles more than a dozen times for drinking and disorderly conduct in the downtown area and nearby city parks. In late June, just weeks before he died, Eccles was arrested after he showed up at Mercyhealth Hospital and Trauma Center, intoxicated, disorderly and verbally abusive toward hospital emergency room staff and police, according to a criminal complaint.
Earlier, in March 2018, police in Beloit had placed Eccles in an "emergency detention," according to police records.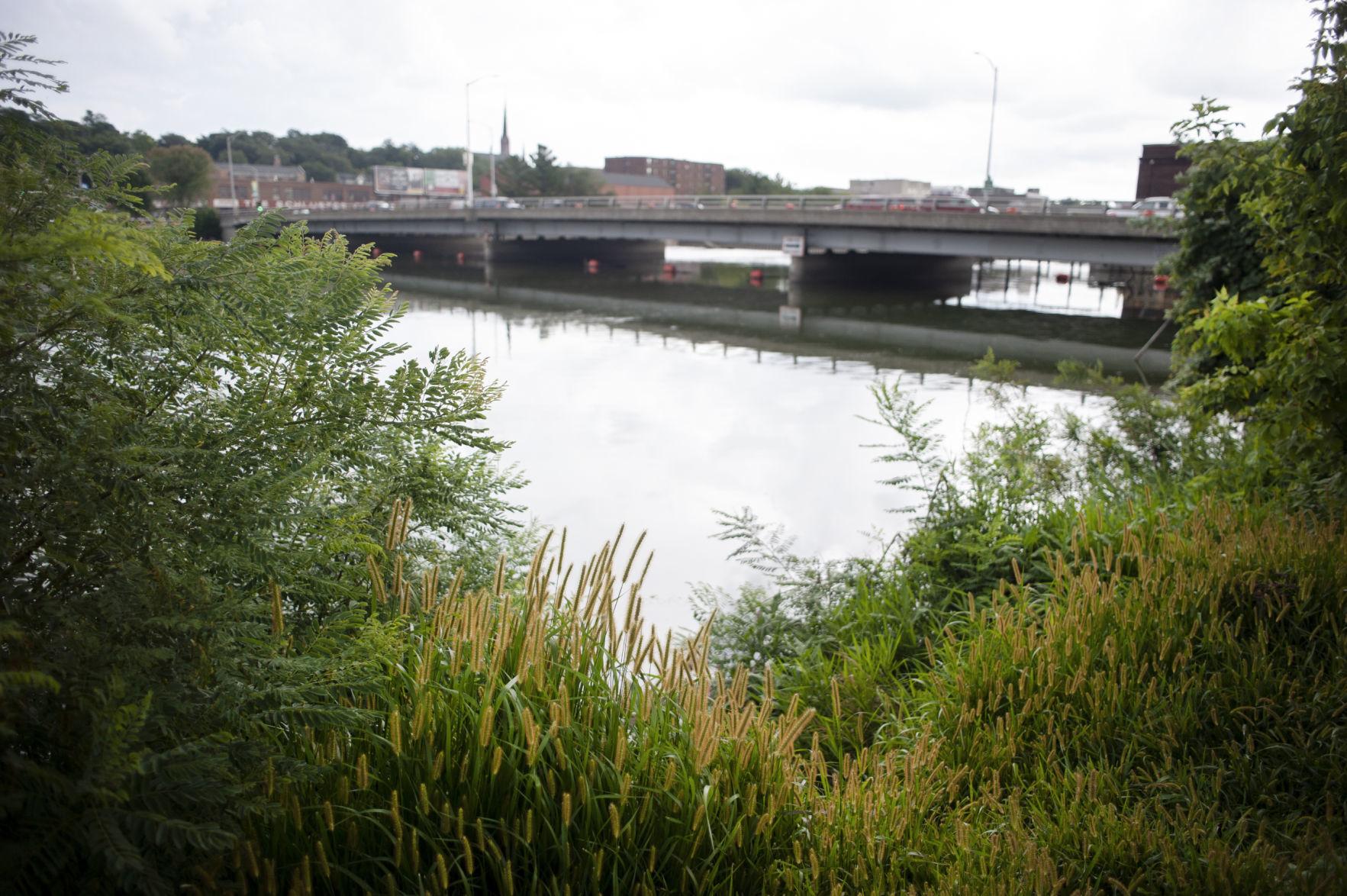 Help?
Janesville resident Bob Baker, a trail maintenance volunteer with the local chapter of the Ice Age Trail walks sections of the trail near downtown daily. Baker said he had come across Eccles a few times in Eccles' final days.
Baker, who said he also served in Vietnam, talked to Eccles about the war. In the encounters, he said, Eccles usually was drinking alcohol, and he often seemed despondent and out of sorts.
Once, Baker said, Eccles told him he'd seen a man jump in the river near the Centerway Dam. Eccles said he'd reported it to police, and police told him he'd helped save a life.
Another time, Eccles complained he'd given a man money from his Social Security Disability payout to buy some items at a nearby gas station. He said the man left with the money and never returned.
About a week before police found Eccles dead, Baker said he saw Eccles near the Hedberg Public Library. He said Eccles told him someone through the Veteran's Administration was helping him find a place to live in Janesville.
According to a record from a July 30 court hearing on Eccles' disorderly conduct arrest at Mercy Hospital, Eccles was getting mail delivered to the Rock County Job Center in Janesville. Notes on the court appearance indicate Eccles was a "Vietnam veteran" and was "seeking treatment."
Police found Eccles dead a week later.
A Veterans Administration worker who John Eccles said attended his brother's funeral did not respond to a Gazette inquiry.
Baker said another homeless man who frequents downtown and the Ice Age Trail told him that in the days before Eccles's death, Eccles's skin had turned yellow—a sign of jaundice, which can come from liver problems.
Baker said it was clear to him Eccles needed help. He said he wonders if Eccles would still be alive if he'd gotten medical treatment or even had an emergency commitment, a step he believes might have dealt with his underlying problems, some of which Baker believes stemmed from alcohol abuse.
"He couldn't handle himself. His homelessness was identified, and his behavior was known about. But his condition, and where he was at with being able to handle himself, I don't think that was being addressed," Baker said.
Addressing a problem?
According to a Rock County Homeless Intervention Task Force homeless count from early in 2017, at least 338 people were living homeless in Rock and Walworth counties, either on the streets or in shelters. Most of the 338 were in Rock County, and that number is "probably the tip of the iceberg," said Jessica Locher, task force chairwoman.
An overnight count July 26 turned up 15 homeless people living outside in Janesville, including some found staying in the woods along the river near downtown.
Locher, who has led the federally-mandated counts for six years, said it's common not to find many homeless people since many hide because they don't want to be seen.
But she said the July count revealed the most homeless people ever found in Janesville in a single night.
Locher believes there likely are 350 to 400 homeless people in Rock County on any given day.
Locher said the regional housing crunch makes it more difficult for people to find affordable rental properties.
Locher said local agencies continue housing programs, such as rent vouchers, but those who are homeless and at risk are now competing against people with marginally better means for a slim number of leftover apartments or motel rooms.
Meanwhile, she said, some local shelters have waiting lists of three to four months. Most have policies that bar homeless people who are intoxicated on alcohol or drugs.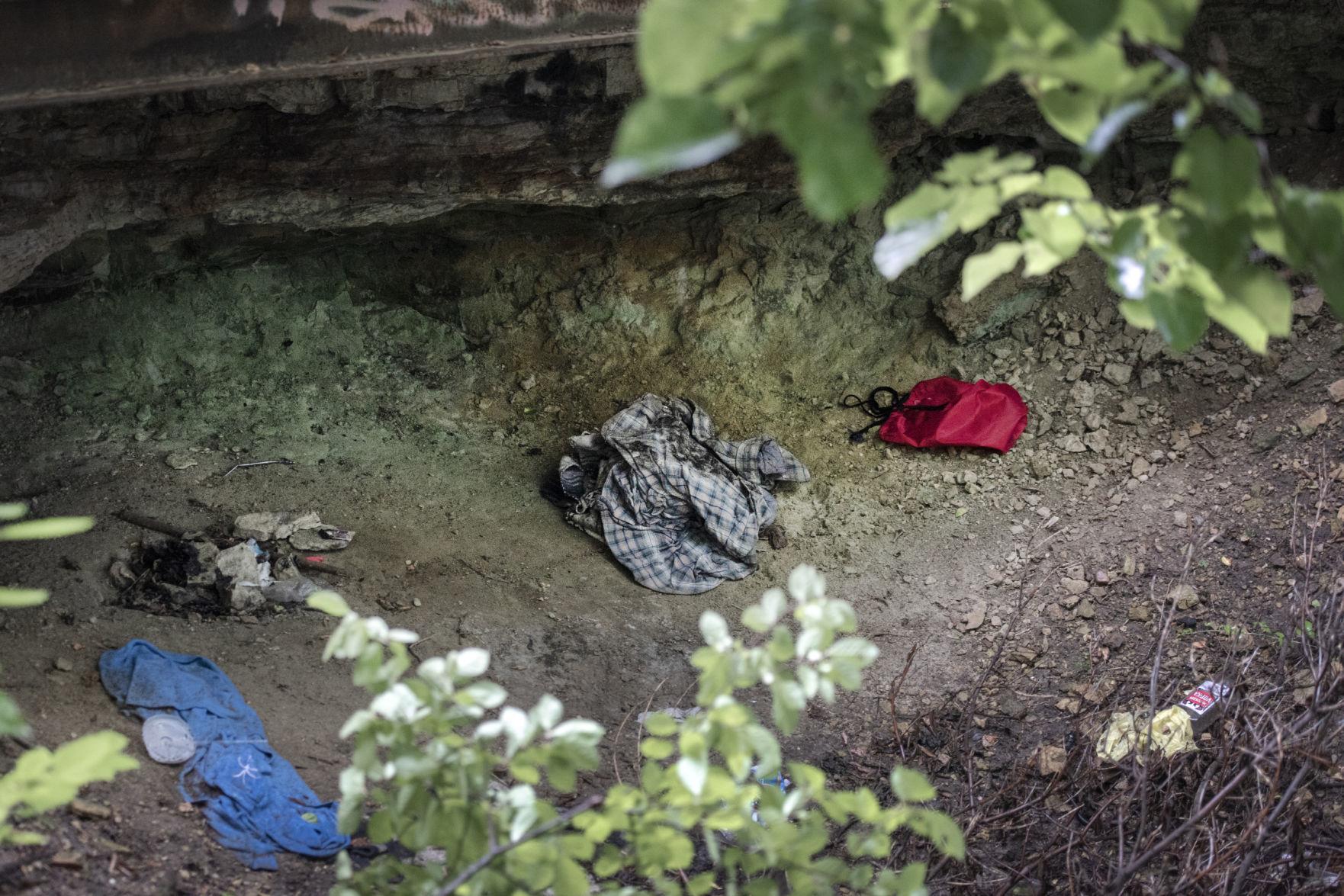 Police response
Police Chief Dave Moore said as Janesville's downtown sees revitalization, some residents and business operators have become increasingly concerned about a homeless population that for years has seemed rooted in downtown, nearby parks and other public spaces.
Moore said police have focused on an enforcement effort downtown in the past few months to stem public drinking, disorderly conduct, littering and people illegally sleeping in parks. He said a small enclave of homeless men who congregate in downtown and in nearby parks is responsible for a portion of that activity.
Moore said in the past few months, one homeless man was arrested 17 times, another 15 times, mostly for public drinking and disorderly conduct.
In June, police arrested a homeless man after he beat another homeless man with a tree branch, leaving a large gash on the man's head and breaking his arm, according to a Gazette report. The two were camping and drinking together in the woods off the Ice Age Trail. It was in the same area where observers say they'd spotted Eccles and other homeless men.
Moore said he believes police have made progress stemming public intoxication and related problems downtown.
Yet, Moore said, using tickets and arrests simply to push a homeless population from one part of the city to another would be short-sighted.
"Simple enforcement and displacement is not the answer," Moore said. "It really takes a different approach. We see that many of the homeless suffer from mental illness and addiction. We need to address them both," Moore said.
He said Janesville city administration met earlier this summer with Rock County Health Department authorities and several local social service agencies to begin to form a "multi-disciplined approach" to homelessness.
After the group's first meeting, police began handing homeless people flyers that explain types of local services that might be available. Moore said that's a small example of the type of outreach the group hopes can come.
Moore said the group plans later this month to lay out some more concrete plans. Moore said it's unrealistic to expect police or other agencies can reach every homeless person in the city.
"There's an acknowledgment that we're not going to be able to assist everyone. Some people are going to choose to be homeless," he said.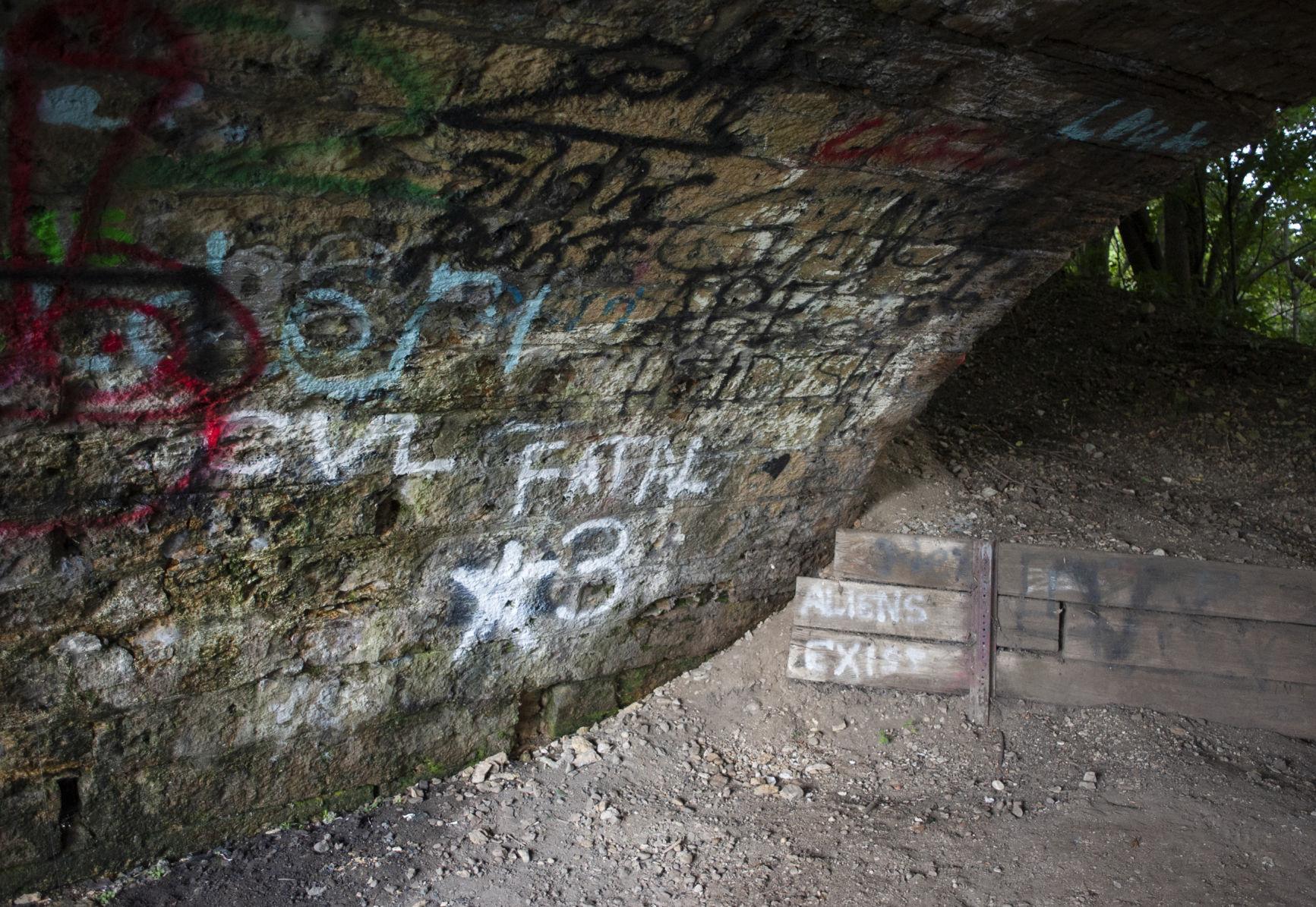 Epitaph
About a decade ago, John Eccles said Dan was hit by a vehicle along North Parker Drive. At the time, John said, his brother was intoxicated, with a blood-alcohol concentration that was "massive." He had survived but had to have bones in his leg reconstructed with metal. It's why he walked with a cane.
It was after that accident that John decided to buy his brother a burial plot. He wasn't sure how much longer it would take for his brother to die from his own lifestyle.
It took another decade for Dan Eccles' funeral day to come. John paid for that, too.
"I got to go buy a headstone for him still," he said. "But at least I know where he's at now. He's not cold or hungry or suffering somewhere."
John Eccles might not have seen another ceremony held for his brother. In the weeds along the Rock River near the big billboard off Centerway where Dan Eccles was known to sit and rest, someone stuck a rusted spoon in the dirt. It was a de facto memorial, a marker for Eccles, set next to a bouquet of wildflowers plucked somewhere along the Ice Age Trail.
The flowers were dry in the dirt. They had fallen out of a beer can cut in half and filled with water.
On the brown post of the billboard, someone scrawled an epitaph in bright green sidewalk chalk.
Under a drawn cross, the message reads: "Dan Ecols Will Allway Be Rember."