Reporters write hundreds of stories in a year.
Many of them are breaking or timely news: accidents, shootings, city budgets, court decisions, business transactions.
But stories that reporters pick as their favorites often don't involve breaking news.
They're about people.
Some of those people need help. Others face challenges that test them. Still others inspire the reporter simply by the way they live.
Those types of stories make good reading, and they dominated among our reporters' favorites for 2017.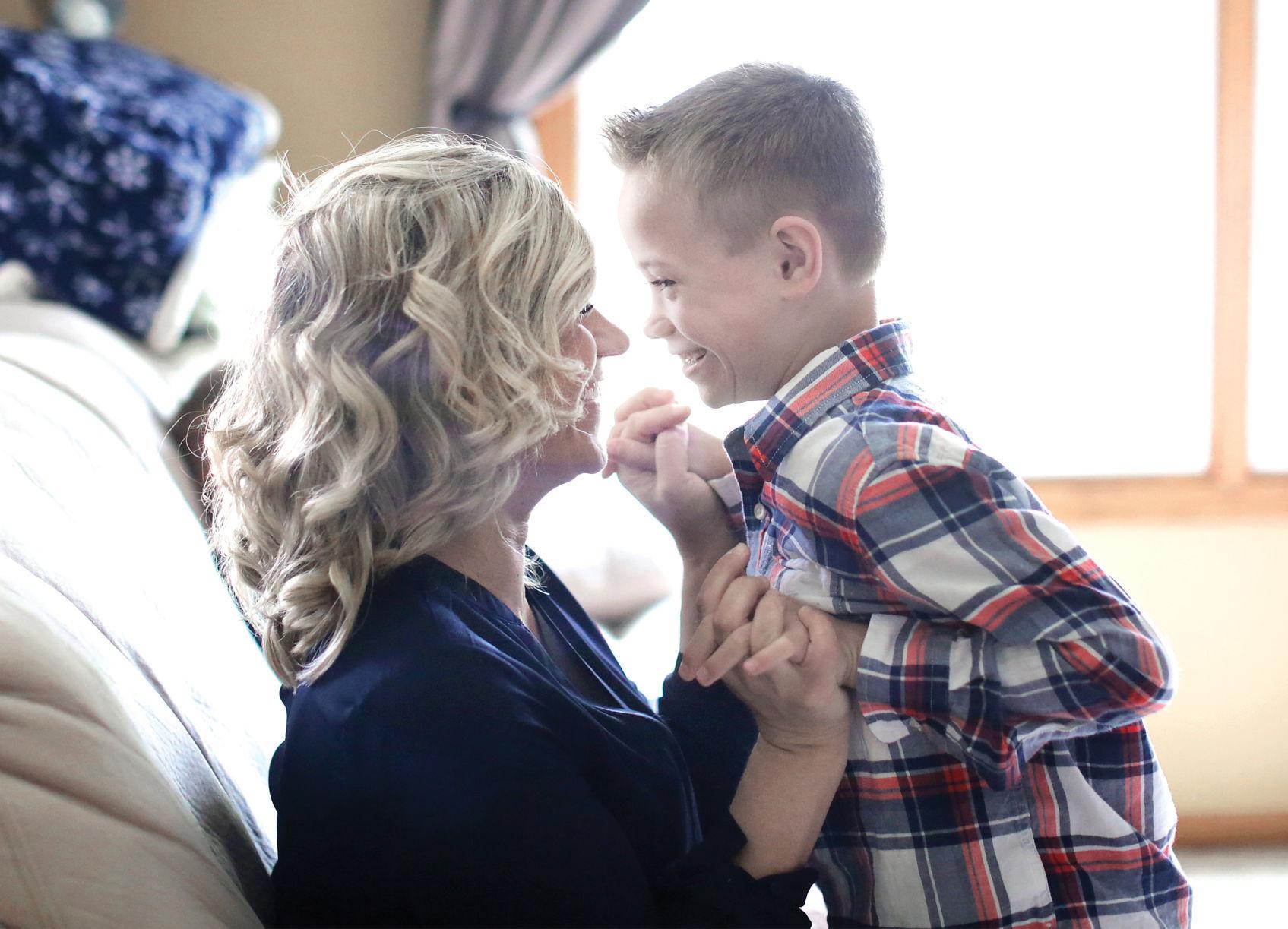 Anna Marie Lux
Headline: "A mother's gift: Stranger to donate kidney to 8-year-old"
Date published: May 14
Synopsis: Police officer Lindsey Bittorf donated a kidney to 8-year-old Jackson Arneson, whom she did not know prior to offering the kidney.
The story was one of my favorites because it highlights the best of human nature. In a year filled with mass shootings and bitter political divisions, the story of a mother who reached out to another mother to save her son's life was uplifting and inspirational. Officer Bittorf modeled an example of what love looks like in its truest form.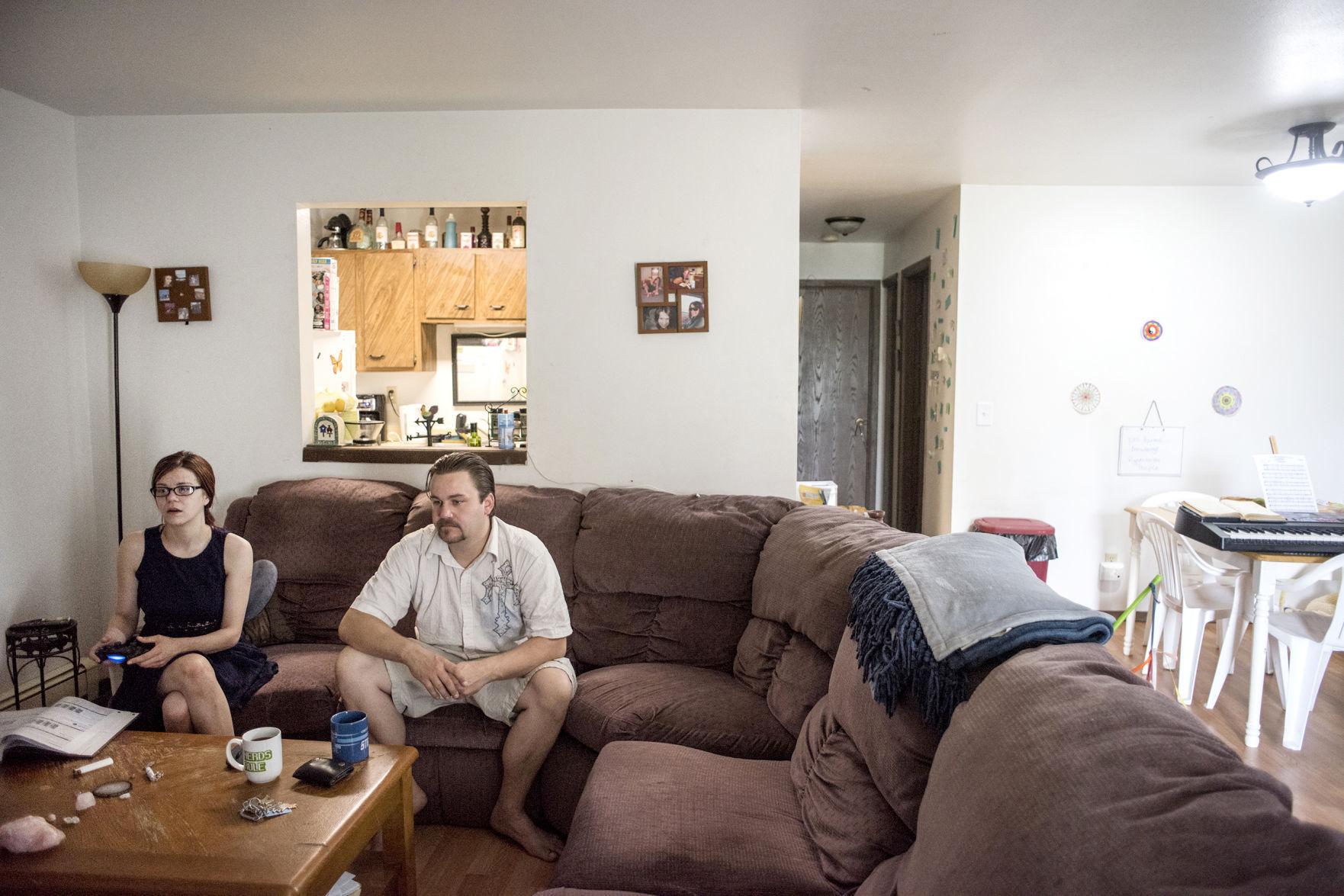 Jake Magee
Headline: "Troubles for tenants: Hundreds of landlord complaints in Janesville yield just four citations"
Date published: July 16
Synopsis: Apartment renters and city officials discuss problematic landlords who don't address problems at their properties, leading to poor living conditions for tenants.
I received a call over the summer from a Janesville resident who complained about a landlord who refused to fix problems in his apartment. Little did I know I was starting what would turn into weeks of interviews, research and data crunching. It produced a story people talked about for days.
I love this story because it's the result of dozens of hours of work, and I think it shows. I spoke to several tenants in their homes, and they showed me the problems their landlords would not correct. I spoke to landlords and the city officials responsible for making sure they took care of their properties. I gathered plenty of statistics and data to back up my story.
The result is a powerful exposé of a somewhat-hidden issue that affects hundreds of local residents.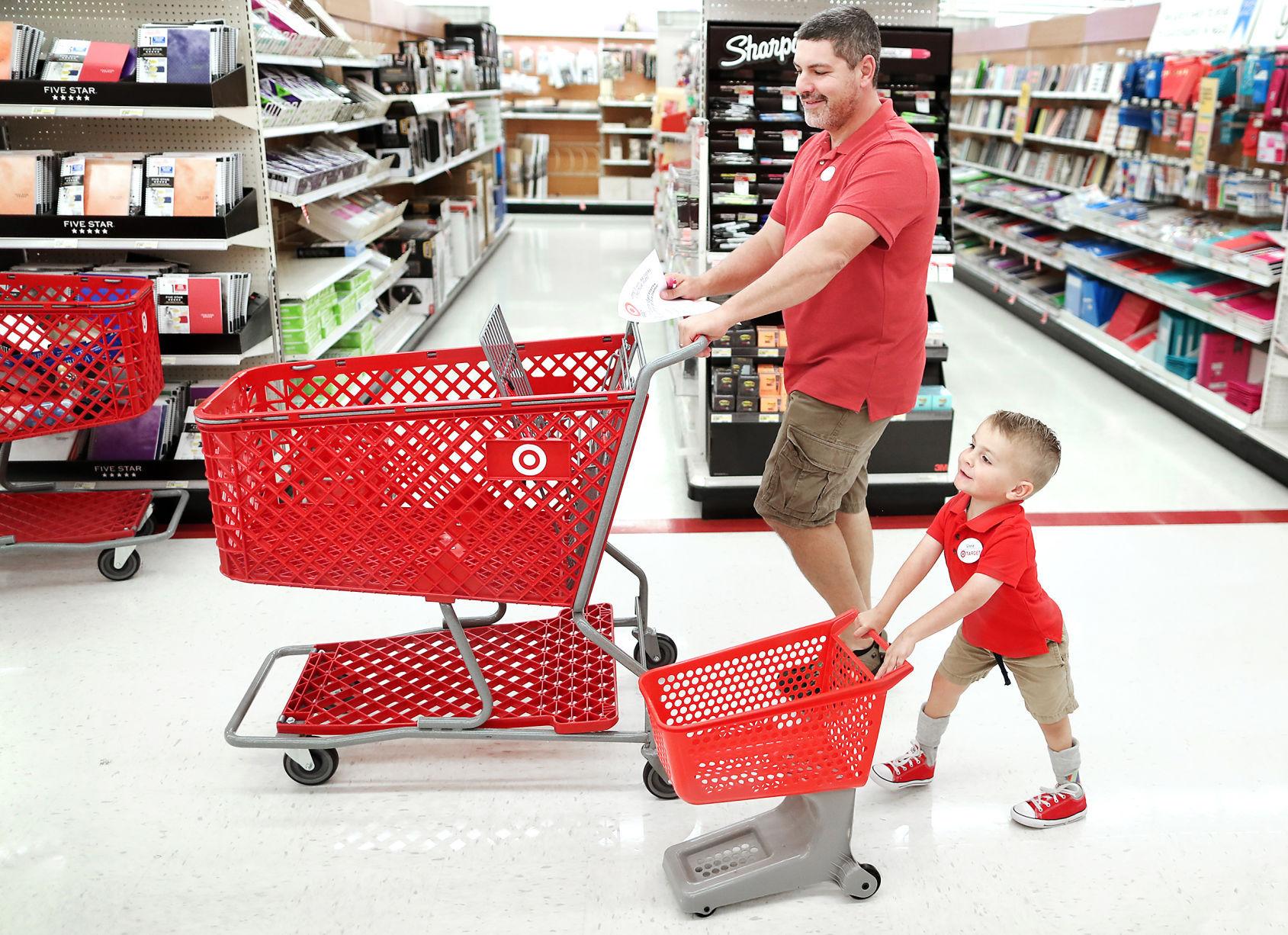 Neil Johnson
Headline: "Vinnie gets his birthday swagger"
Date published: Aug. 26
Synopsis: A young boy with a congenital disorder gets a birthday party at his favorite place: Target.
When I watched 4-year-old Vinnie Natale racing toward the toy aisles during a birthday party his parents threw for him at Janesville's Target store, I found myself bursting with pride for somebody I had never even met.
Vinnie, who has a congenital bone disease called arthrogryposis, had a tough time learning to walk. On his birthday, he was in his all-time favorite place: Target. It's where Vinnie's folks liked to take him after scores of painful rehab treatments for his rare disorder. Target is where he first learned to walk.
During a treasure hunt at the party, Vinnie practically ran through the aisles, leaving his friends and family in the dust. Vinnie's doctors weren't sure he'd ever walk. I wish they could have seen him move on his birthday.
Vinnie's catch-phrase is "I love you to Target and back." Well, I loved this story to Vinnie and back.
Ashley McCallum
Headline: "Janesville woman gives back to NAMI in gratitude for support"
Date published: Sept. 19
Synopsis: The story is about Angie Johnson, who suffers from mental health issues after being abused by her father, and her healing process through NAMI.
Things that are important to talk about are often difficult to talk about. That was the case with Angie's story. Issues surrounding mental health can weigh heavy on the heart. People who are suffering in this way rarely want to discuss their struggles, especially with a reporter.
The story stands out to me because it wasn't just a story, it was part of Angie's healing process. She wanted to share her story to help others fight similar battles and help herself move forward.
Journalists rarely get to see their work affect people in real time. But sitting in that room with Angie, I watched her face turn from solemn to smiling. I saw the relief in her eyes as she talked about her progress, and I saw the hope she had when we talked about how her story could make a difference.
I wish we didn't need to talk about abuse and mental illness, but we do, and that need can't be ignored, which is why Angie's story is my favorite from 2017.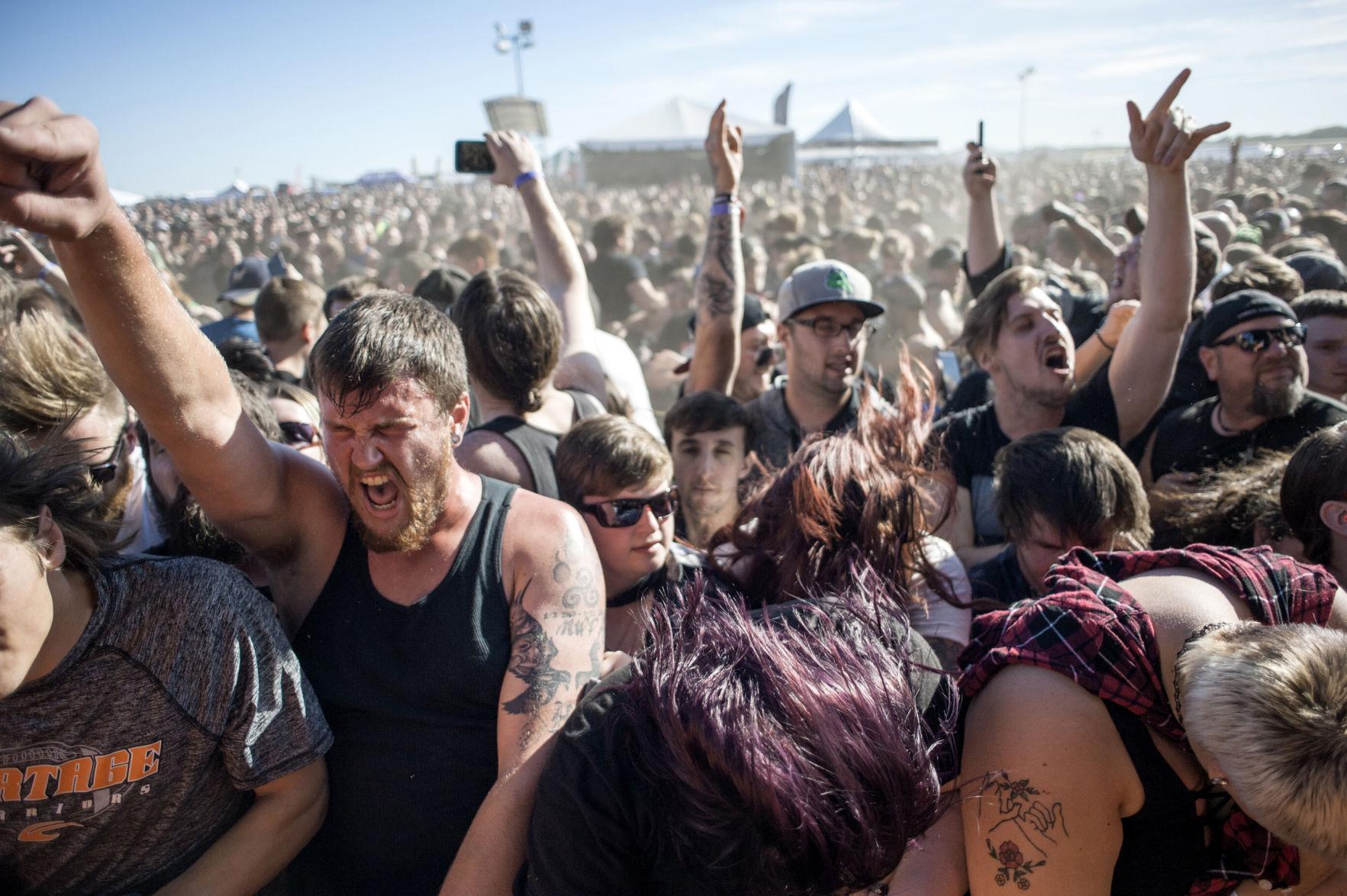 Frank Schultz
Headline: "Janesville goes BOOM: Sonic Boom pushes boundaries of fun in two-day Janesville event"
Date published: Oct. 1
Synopsis: Thousands enjoyed loud music, warm sunshine, fellowship and joy at the JJO Sonic Boom heavy-metal festival at the Southern Wisconsin Regional Airport in Janesville.
I mostly write about the cruel things people do to each other in Rock County. Journalists call it the cops and courts beat. This was a hellish year for that—so bad that covering thorny political news was almost a relief.
So I was in no mood when I was ordered to go to the airport in Janesville to cover a rock concert. I've never been a heavy-metal fan.
But the fans won me over with their joyous celebration of liberty to do just about whatever pleased them. And they were kind and gracious to an older man who was clearly not one of them.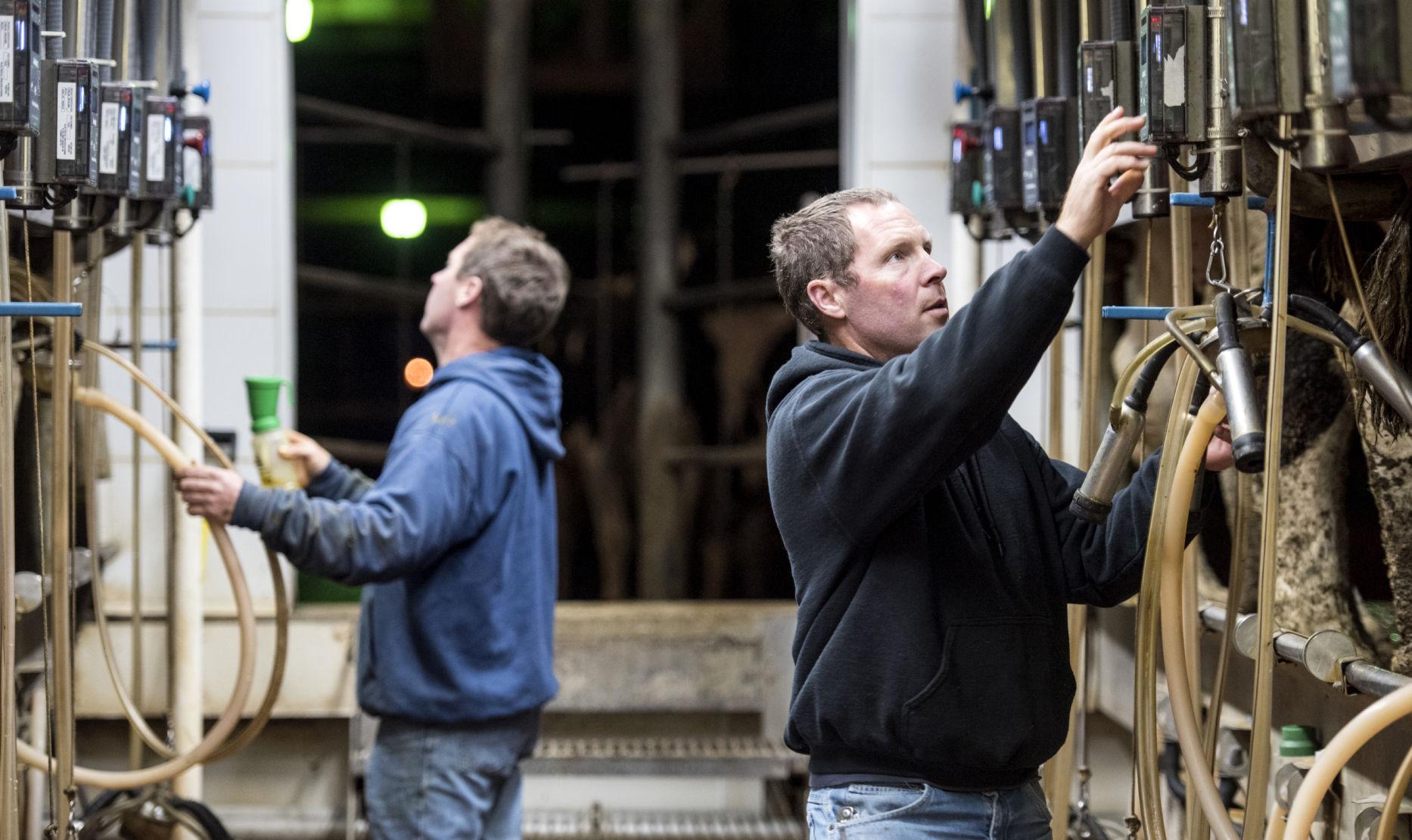 Jim Dayton
Headline: "Harvest gives Templeton family fulfillment during busiest time of year"
Date published: Nov. 5
Synopsis: Three generations of the Templeton family work together during harvest season on their joint dairy and crop farm.
This was my favorite story because it was my first opportunity to spend several weeks with one source for the same story.
I saw the Templetons periodically for about a month, culminating in a 12-hour visit that began before sunrise. I gained more appreciation for what farmers must go through during the harvest season: The Templetons were still working when I left after my 12-hour day.
More important, I got to learn about their family outside of farming. I had to leave out many good conversations to keep the final piece cohesive, but those conversations helped me understand the Templetons far better than if I had visited only once, asked my questions and left.
I had wanted to find a family who had a midsize farm without much glitz or glamour. I knew the Templetons would be a good fit when I first visited and saw their rustic, century-old barn with the family name written on its side. None of the farm's buildings were shabby by any means, but they weren't glittering with modern extravagance, either. The photos and video taken by Gazette photographer Angela Major reflected this tenacious beauty.
I will always remember my month with the Templetons, and I hope the final story allowed readers to see what I did.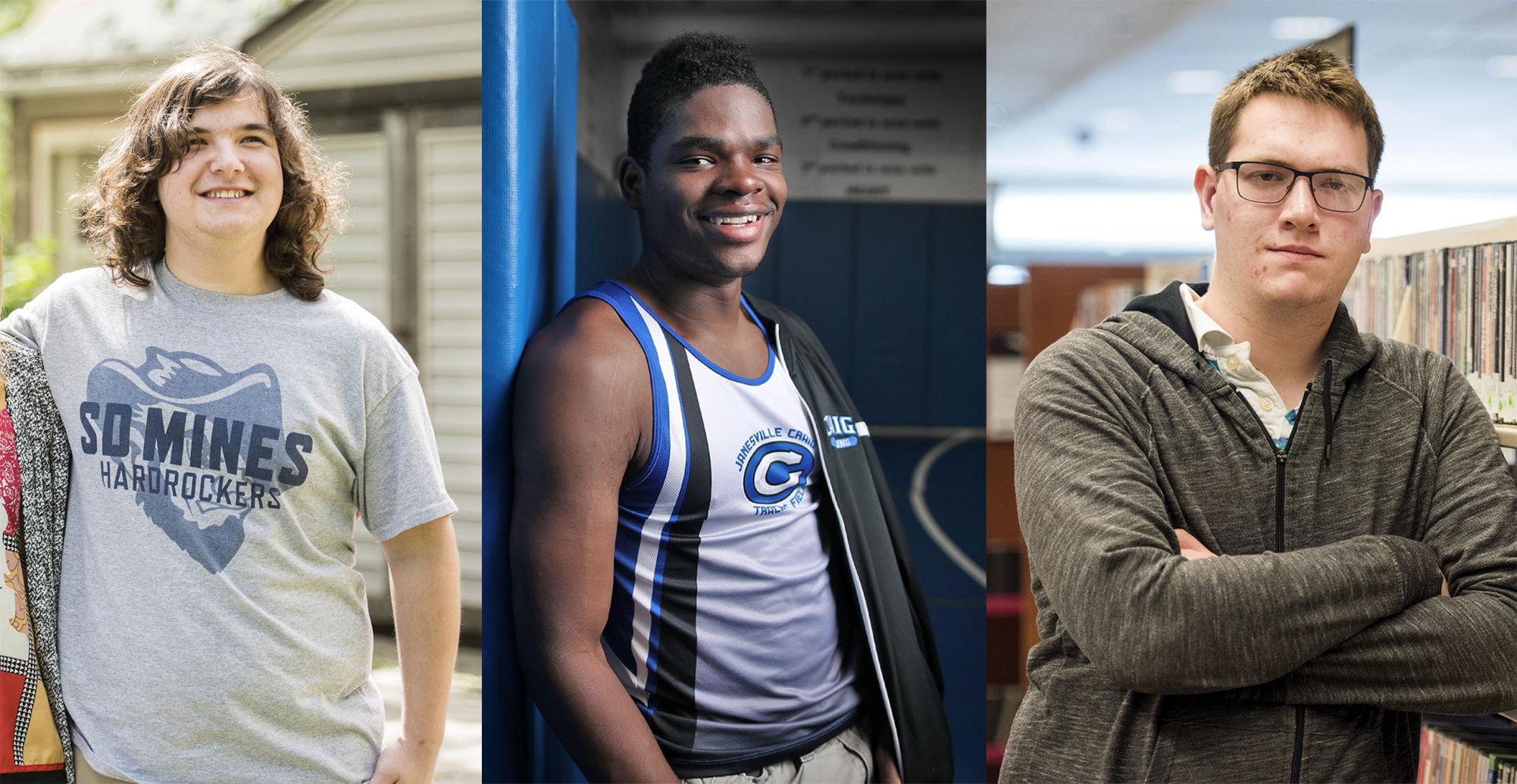 Catherine W. Idzerda
Headline: Series of stories about outstanding Janesville high school students
Dates published: June 5, 6, 8 and 9
Synopsis: I don't have a single favorite story. Instead, I have a favorite series of stories, each one about a standout senior at Janesville high schools.
Duncan Leckey of Rock University, Autumn Breuer of Parker High School, Uriah Williams of Craig High School and Jaz Kennedy of TAGOS Leadership Academy were all students who amazed me with their resilience and courage.
When I was 18, I was an unholy mess—I think most of us are at that age. All of these students had faced serious challenges in their lives. Not just one tough spot to overcome, not one battle, but numerous times when they had to summon all their strength just to get through. And those experiences, while difficult, helped mold them into the extraordinary people they are today.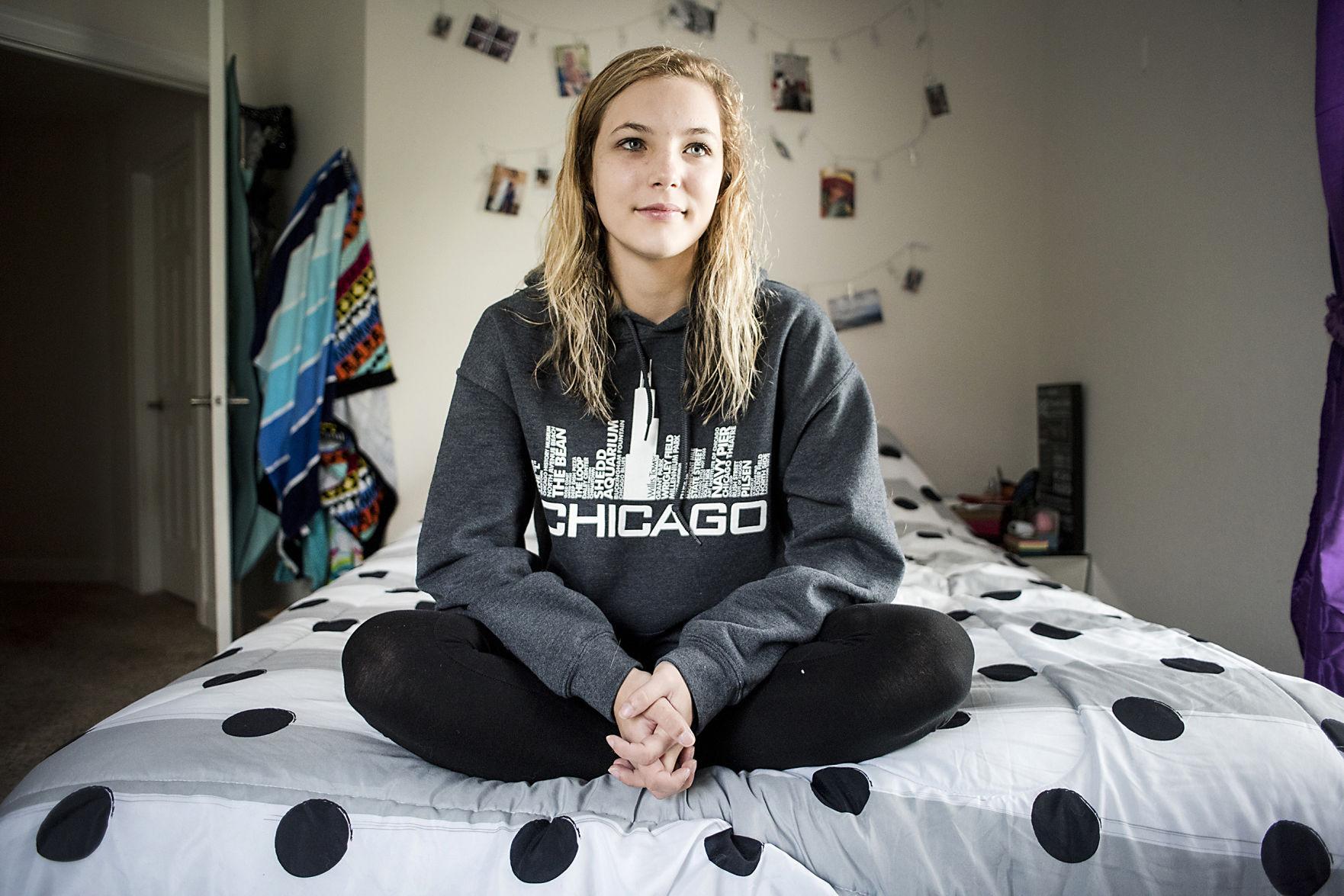 Jonah Beleckis
Headline: "'I can't be that person': Through disarray, drugs and disaster, a foster child graduates in her mother's shadow"
Date published: Aug. 27
Synopsis: This story examines how Daysi Mckay grew up and went on to attend college—a goal she achieved despite bouncing between six foster homes and nine schools. Her family life was anything but normal: Her dad died in a car accident, and her mother was addicted to drugs, eventually dying of a heroin overdose.
This story is my favorite because Daysi is the most remarkable person I've interviewed in this job. I am grateful she opened up her life to me so she could tell an important story about what a parent's drug addiction can do to a child.
Daysi's mother, Mary T. Lefaive, was in and out of jail, drug addiction and Daysi's life. I could not interview Mary, but I still got a glimpse into her life after spending hours reading letters she sent Daysi from jail and prison. It's a story that's all too common in the current heroin and opioid crises.
After the story was published, Daysi said a few people reached out to her about donating money for her college expenses. One person gave her $500.