JANESVILLE
While homeless last year, Janice Hargan sealed her medicine in a container stuffed into a jean-strap purse that she wrapped around her body while she slept.
She was shielding it from drug users at the flophouses where she was staying.
Now, Hargan lives by herself on Janesville's west side in a small, cozy apartment with a small flat-screen TV, a black futon and a bright red armchair. She's been sober since Jan. 13 and hopes to get a dog this year.
"For my birthday Sunday, I want to try to quit smoking stupid cigarettes," Hargan said.
Hargan, 59, is one of 168 clients in Rock County's Comprehensive Community Services, an expanding program offering sweeping treatment for individuals with mental health or substance-use disorders.
Officials said the burgeoning program saves the county money.
Rock County launched the program in July 2014 to treat individuals who need something less than inpatient care but more than typical outpatient care. Clients in the program span all ages, and many suffer from chronic or complex trauma and mental illness.
The community-based, hands-on approach is entirely funded by Medicaid and does not depend on the county's tax levy. Kate Luster, director of the Rock County Department of Human Services, said the program ultimately saves the county money because clients are less likely to reach a psychiatric crisis.
"When they have access to treatment and are able to get the care they need, they are less likely to need services on the highest end of our continuum, which is our crisis intervention unit and emergency services, which are extremely expensive," Luster said.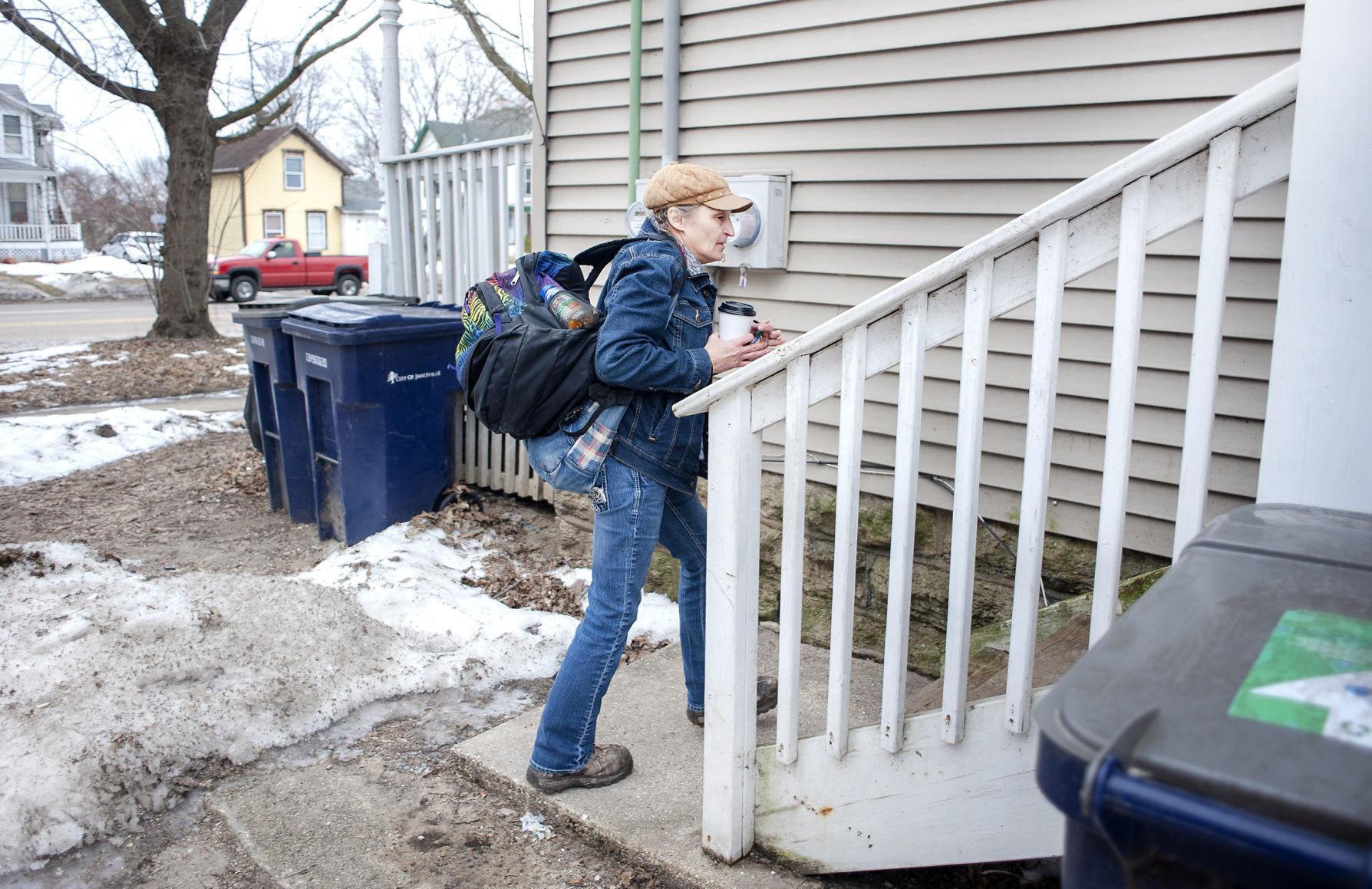 In the five years since the program's debut, Rock County's community services staff has surged from six in 2015 to 63 this year, with continued growth expected in coming years. Jenna Singer, Rock County's program manager, said the program likely will more than double its current number of clients before it can "break even," meaning the number of patients leaving the program would equal the number being admitted.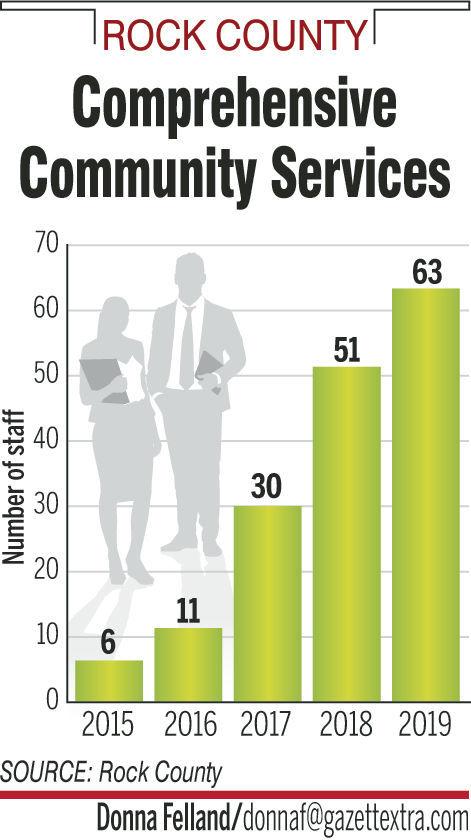 Comprehensive Community Services is administered locally by the county Department of Human Services but was formed by the state Legislature in 2014. Sixty-six counties and three tribes in Wisconsin participate in the program, which was spearheaded by former Gov. Scott Walker, who rejected increased Medicaid funding for Wisconsin.
Counties are required to form regional groups and share services to join the program. Rock County is paired with Jefferson and Walworth counties. They split training, providers and quality improvement services, Singer said.
As the program reaches its fifth year, Singer said, the state is encouraging counties to continue expanding it.
"We're really wanting to grow," Singer said. "The need in the community is definitely that significant."
'Out and about'
Social workers in the program often are mobile and mold treatment to individual clients, Singer said. Some clients have complex trauma stemming from abuse or profound neglect. Others have suffered chronic trauma over extended periods. Many have mental disorders coupled with physical or developmental disabilities, Singer said.
In some cases, a social worker might ride a city bus with a client who is anxious or concerned about taking public transit. Others help clients navigate relationships, Singer said.
"Sometimes when we're out and about, if you see a staff member sitting down having coffee with someone, it doesn't mean that they're not working," Singer said.
The age of clients runs from 4 to 60. Many adult clients enroll after years of therapy and are seeking to cultivate employment opportunities and practical skills, Singer said. Among the program's 63 staff are therapists, social workers, employment specialists and administrative staff.
Luster said treatment is tailored to each client's personal goals. In addition to providing substance-use treatment and therapy, the county might offer skills-based work, family education and employment support.
Because the program is funded by Medicaid, Luster said, it can expand in spite of increasingly tight budgets for many county programs.
"There aren't the fiscal barriers," Luster said. "In that respect, it's a really good match for us to meet our goal of improved access to care within our limited resources without having to cut somewhere else."
'Feeling safe is important'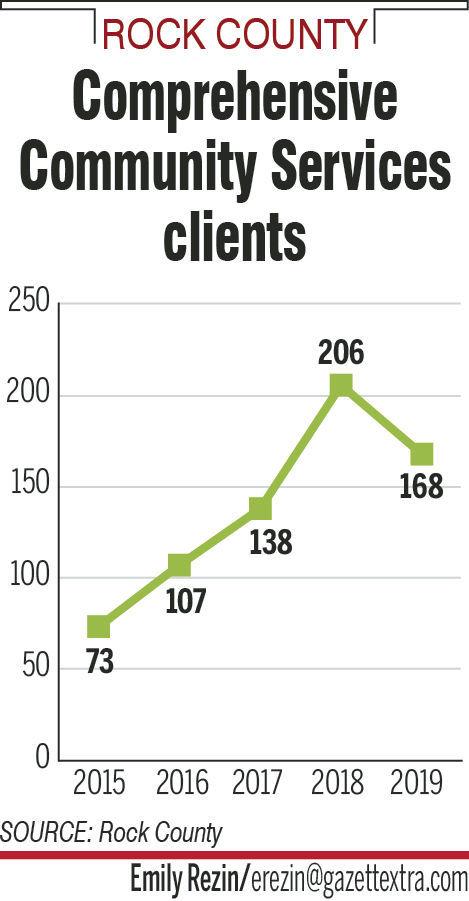 Patricia Mathena, 56, has bipolar disorder and physical disabilities and has been in a client in the program for more than a year. Every Tuesday, she meets a social worker at a table in the Rock County Job Center.
Mathena was in the military in the 1980s and moved to Janesville two years ago. She shared a note with The Gazette describing the services offered to her through the program, which includes mental health support, assistance with coping skills, non-judgmental counseling and checks on her physical well-being, she wrote.
Recently, Mathena said, the program coordinated a crew to clean her house because the floors were covered with garbage.
"It's a lot less depressing when your place is cleaned up," Mathena said.
Jeremy Demos, Mathena's case manager, said he often helps Mathena navigate county programs and paperwork as tasks pile up, nudging her in the right direction.
Mathena, who was briefly homeless, said she recently joined a Wednesday mediation group through the program. It's teaching her to be more empathetic, has lured her out of her apartment and has given her a routine, she said.
"Sometimes there's something staring you in the face … but you need someone to help you look on the other side," Mathena said.
"Sometimes just feeling safe is important, especially when you have mental health issues."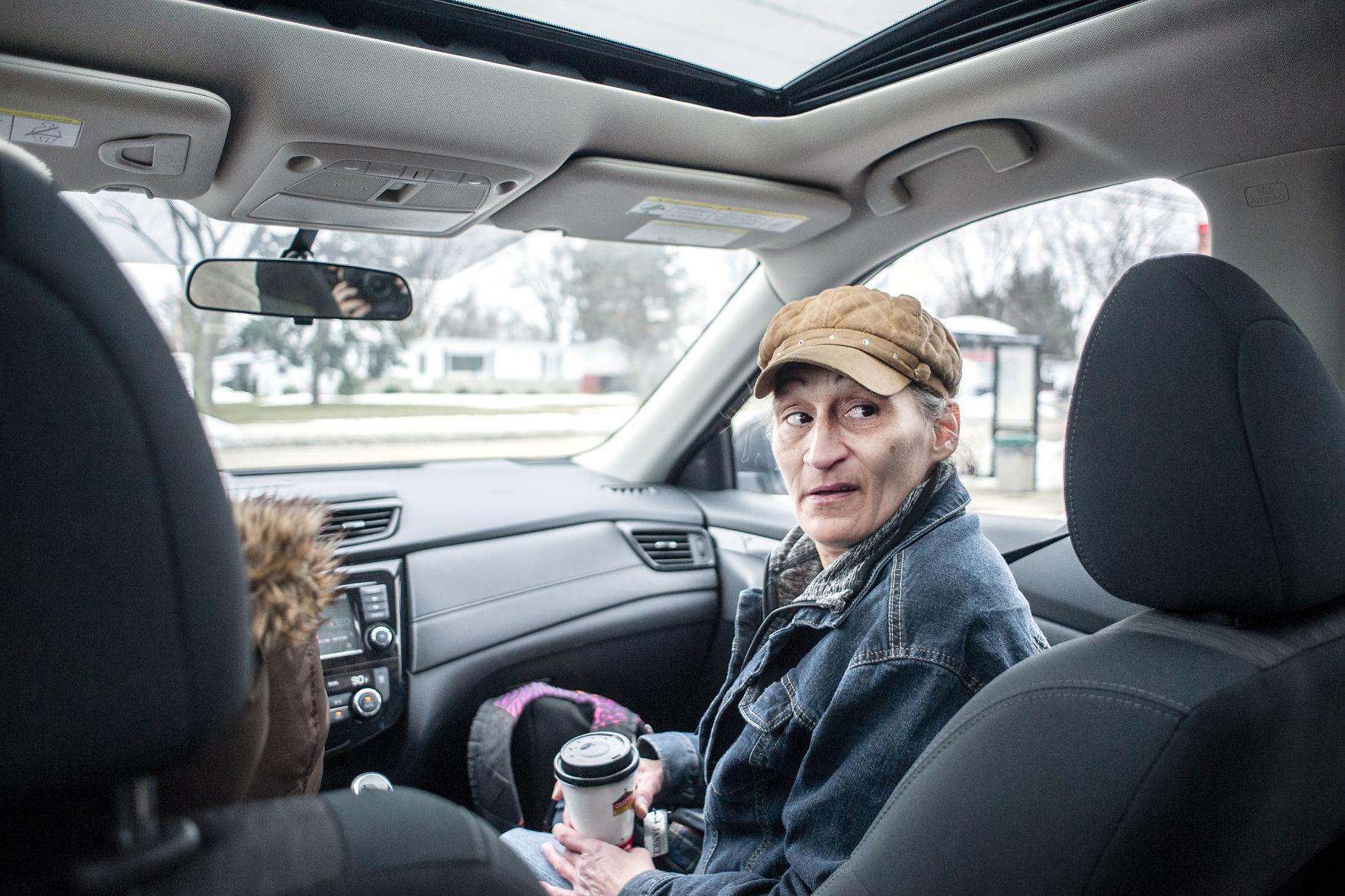 'I still have a lot of guilt'
Hargan, who has been a client in the program for three years, attends day treatment for addiction at Mercyhealth Hospital and Trauma Center, Janesville.
On a recent gloomy afternoon, Rebecca Westrick picked up Hargan from treatment, which is a six-day-a-week program.
Westrick is Hargan's social worker, and she has forged a personal relationship with her, hauling her to appointments, offering coping skills and fueling motivation. Sitting on Hargan's couch that afternoon, Westrick asked if Hargan has forgiven herself for past mistakes.
"I still have a lot of guilt," Hargan admitted.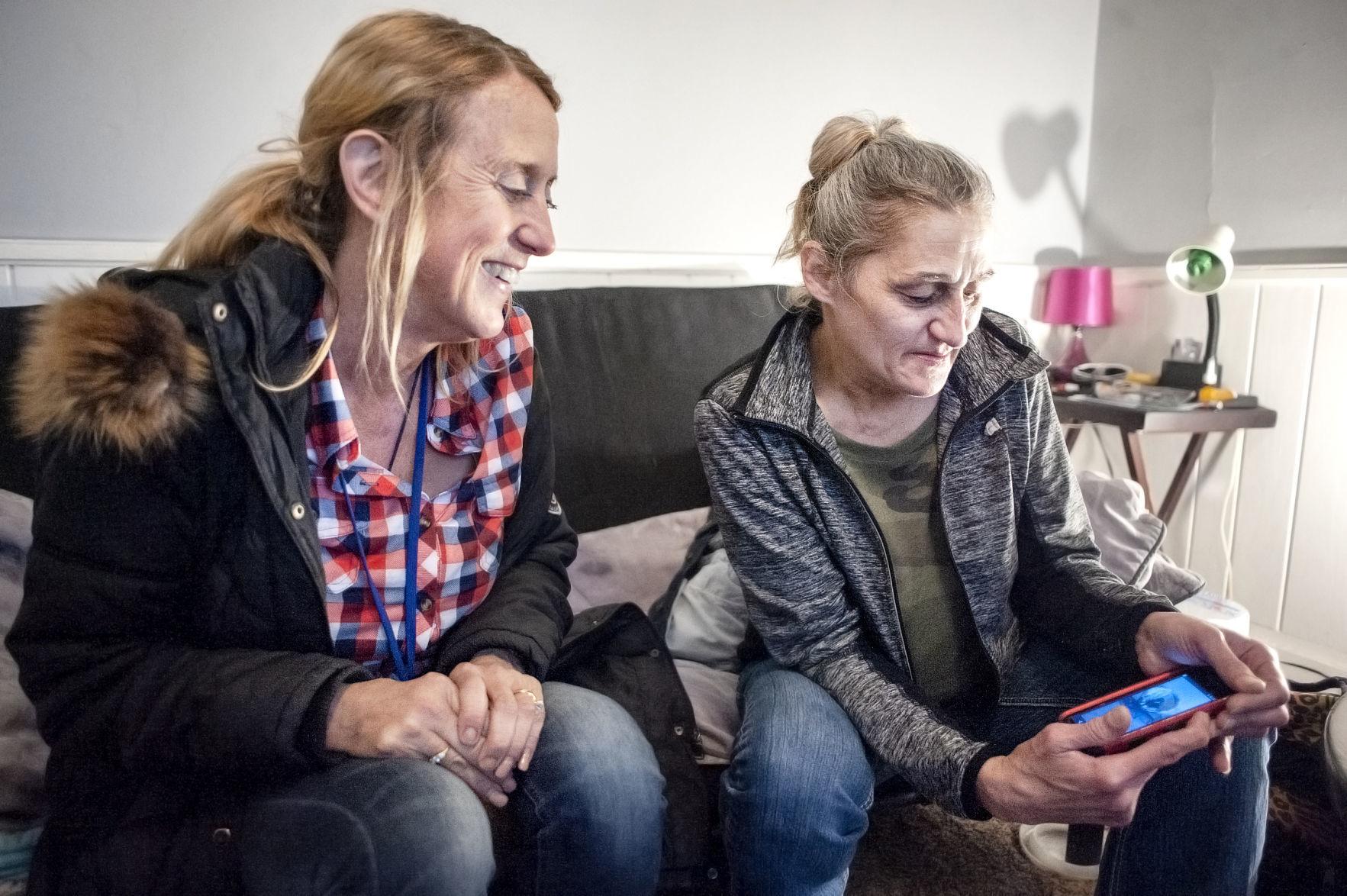 Jen Patridge, a program supervisor with Rock County, said Hargan qualifies for Section 8 housing, but there was no housing available when Hargan was homeless. Her only alternative was living with others, which wasn't always in the best environment, Westrick said.
"That's a huge barrier in Rock County, finding affordable housing," Patridge said. "There really isn't a solution."
Hargan has suffered from addiction and mental health disorders for years, Westrick said. She's vulnerable as a result and needs support building confidence. Hargan is trying to rebuild relationships, set boundaries and tear down barriers.
Hargan's struggles are not unique. Access to treatment for vulnerable, struggling individuals in Rock County is an ongoing issue, Westrick said. Resources are ever changing, navigating insurance providers is complex, and an increasingly digital world leaves some impoverished individuals grappling with receiving basic information.
"Every day is kind of a learning experience," Westrick said. "You never really know all the answers."