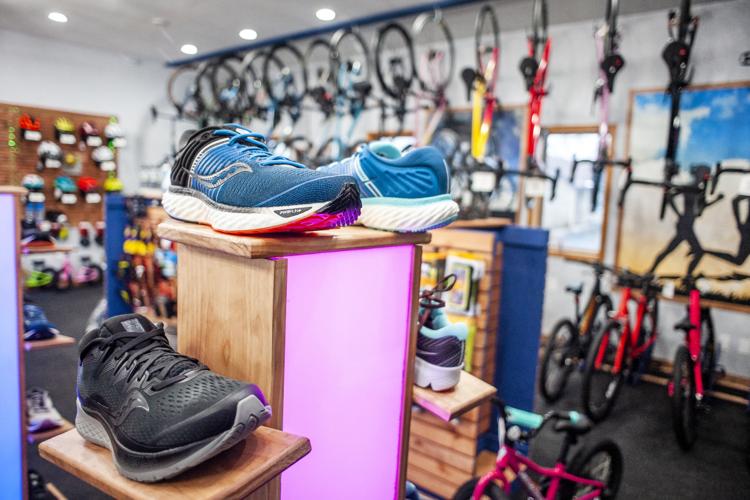 JANESVILLE
A new bicycle and multisport shop on Janesville's east side is pushing the pedals, shaking a leg and backstroking into the new year.
Velocity Multi-Sport & Cycle—part bicycle shop, part running and swimming gear retailer—opened Jan. 3 near the North Wright Road and East Milwaukee Street intersection.
Owner-operators Jaysen Jorgensen and Scott Wente said the store caters to triathletes—people who competitively bike, run and swim within one race.
Velocity would be the "first place in Rock County" that caters to the triathlete, Wente said, but the shop is geared for people whose fitness interests are wider, too.
"We're fashioned as a community shop that caters to active people. Triathletes aren't super abundant, but we know there are a lot—a lot—of people in Rock County who want to get up off the couch and get moving doing something," Wente said.
On Tuesday, Velocity hosted mid-distance runners who gathered at a new deck outside the shop at 1327 N. Wright Road. Those runners, like some of the bicyclists Velocity serves, headed out onto the city's nearby bike and running trails.
Inside Velocity, bikes hang from the ceiling on racks, with adult and youth bicycles starting in the $100 to $250 range. That's along with "assistive pedaling" electric bikes for commuters and more specialized competition bikes designed for roads, gravel and hills priced between $1,200 and $6,500.
On the sales floor, the shop has endurance and trail running shoes along with professional-grade triathlon wear, including UK-made Huub brand body suits that are largely unavailable at other stores.
It's a changeover from the storefront's last use as a self-tanning business, said Jorgensen, who owns the North Wright Road property and runs an insurance agency in another part of the building.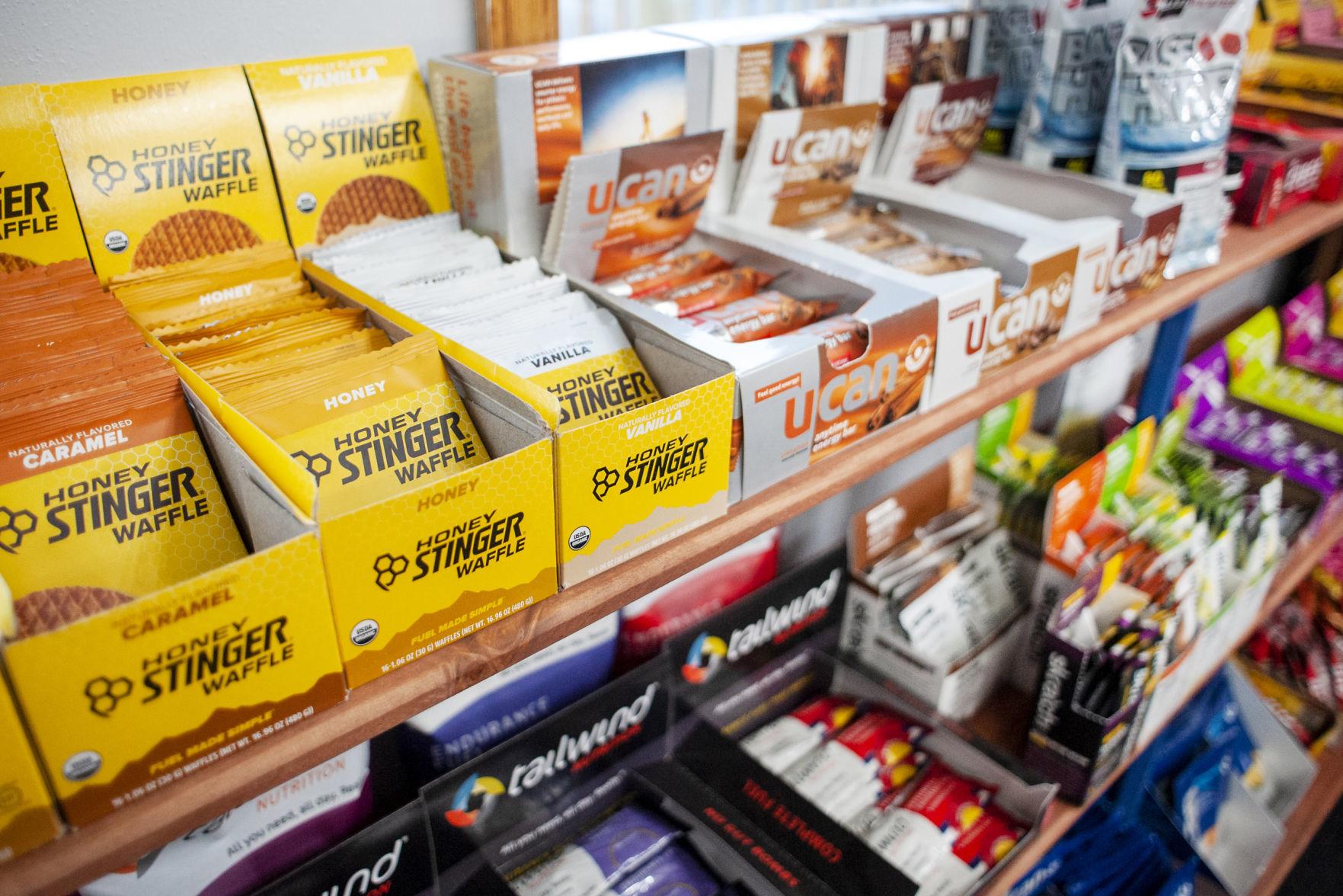 Jorgensen; his wife, Julia; Wente; and Wente's wife, Leslie, revamped the Velocity space over the last two months, decking it out with a big sales counter, wood displays and chandeliers built from bicycle wheels.
Jorgensen, who is a triathlon competitor himself, isn't focused on finishing races first. It's the fact he finishes races at all that gets him pumping his fists in a wild physical release at the end of an Ironman competition.
It's that feeling of accomplishment, an outpouring of emotion through exercise and endurance, that Jorgensen said Velocity has worked into a slogan for the store.
"It's a release of all your pent-up rage in a great-big f--- yeah!" Jorgensen said. "We're not going to use profanity in the slogan for Velocity, though. It's kind of a work in progress, the slogan, and we're still building the website, so we've got a little time to think about it."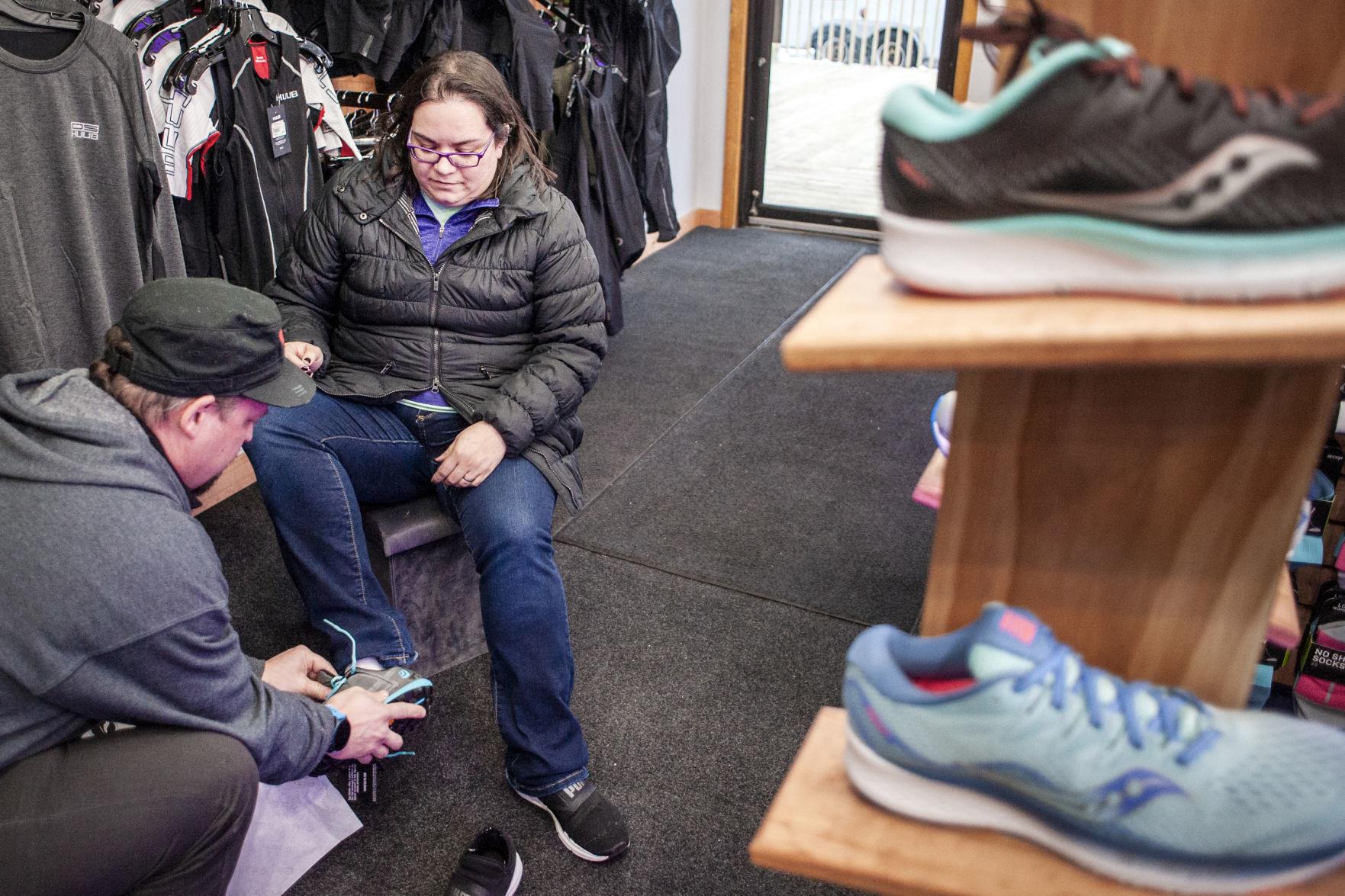 Julia Jorgensen cut in with a more succinct update about the store's credo:
"We're going with the slogan 'What's YOUR yeah?'" she said. "That's what we want to do here. We want to help you get to your 'yeah.'"
Wente, who has been a bike builder and technician for 30 years in cities including Omaha, Nebraska, and Madison, is the shop's bike serviceman and custom builder. He has an inventory of bikes in the shop's basement that range from customizations to repairs and hand-assembled orders.
On a menu board in the shop, Velocity lists prices for service, repair and other work on bikes alongside a menu of coffee varieties a local roaster is producing with a Velocity label. The shelves around the shop also have special detergent to wash sweaty exercise clothing, CBD products and the "biggest selection of energy bars" this side of a millennial's pantry.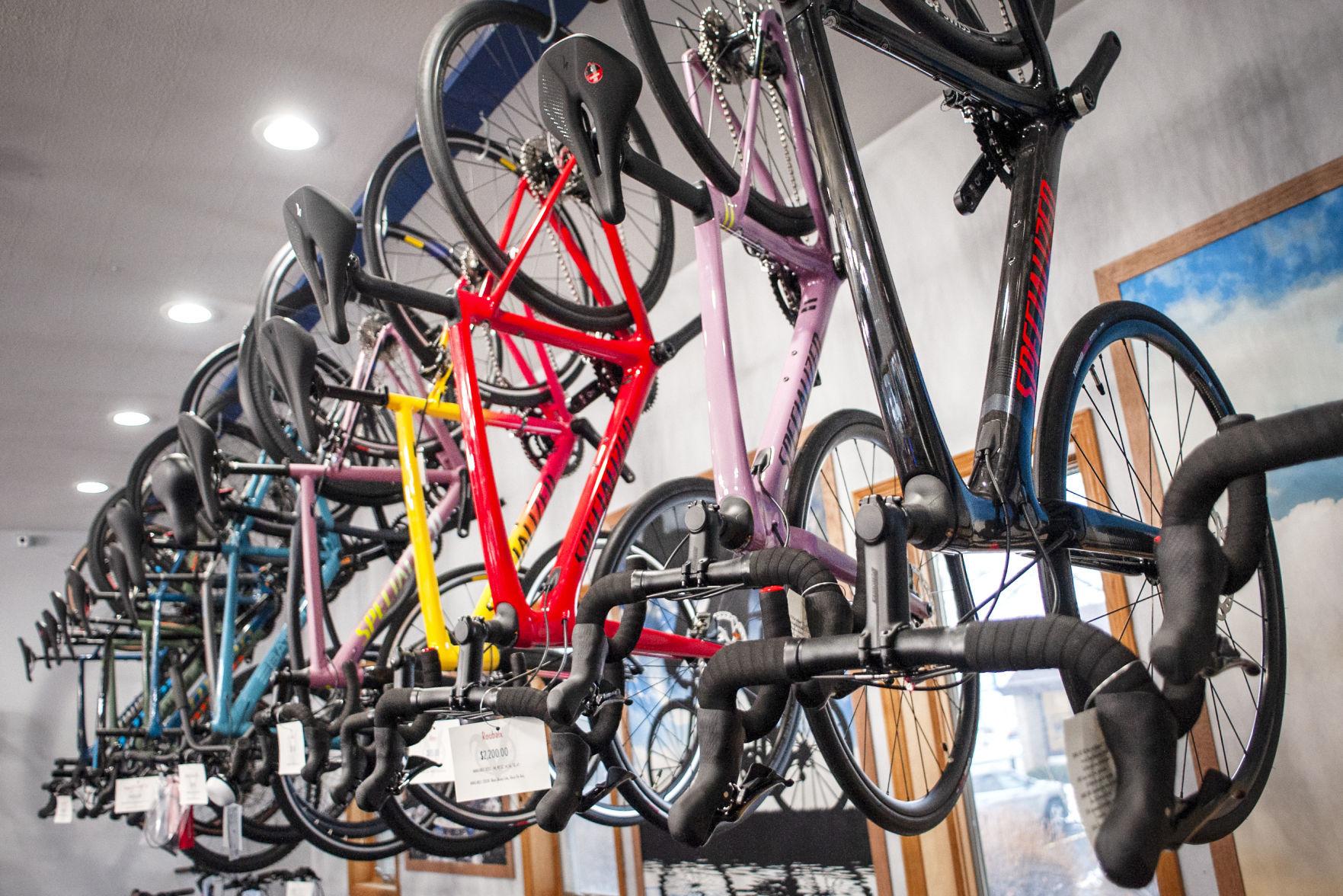 In February, Wente is headed to San Jose, California, to get trained on how to use the shop's Retul Bike Fit system, a set of electronic devices that use 3D image captures to fit bikes based on physical movements and body style.
But that's as "pro shop" as it gets around Velocity. Otherwise, Julia Jorgensen said, the emphasis is on helping people gear up to bike, run, swim or do any combination of the three.
"We don't care what stage in physical fitness you're at or how much you know or don't know about bikes. What we care about is you showed up at Velocity. We'll help you with the rest."