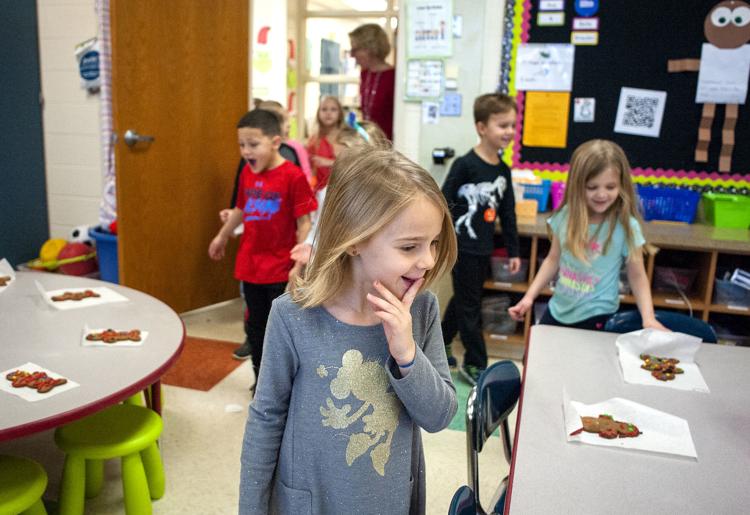 JANESVILLE
It's that time of year when gingerbread men leap out of their baking pans and run away.
They've been doing it since 1875, when the story about them first appeared in print, according to Wikipedia. But it's possible gingerbread men were involved in writing the entry, so you'll have to be careful with that information.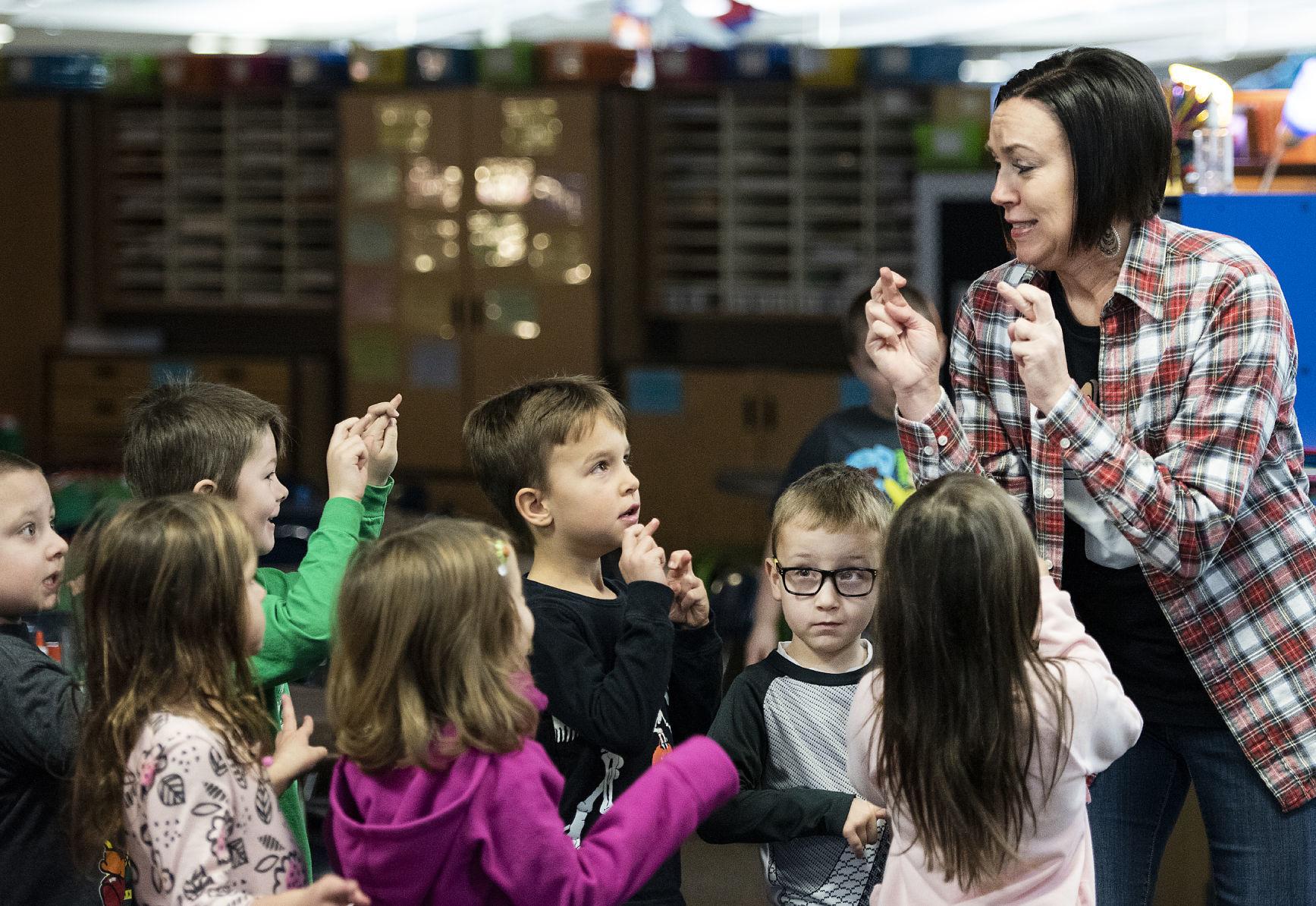 Here's what we know for certain: Gingerbread men have been escaping from Harrison Elementary School kindergartners since Jodi Adler and Amanda Genung started teaching there.
It's a strange phenomenon. The teachers spend a week on gingerbread men stories, gingerbread men words, gingerbread men poems, and on and on. Finally, the students make their own gingerbread men. But the next day, just as students are preparing to eat them limb by delicious limb, the little weasels (the cookies, not the students) take off.
We don't like to criticize, but you would think the teachers would learn and lock them up someplace safe, such as the supply cupboard or a bank vault, with the former being more difficult to get into than the latter.
But we digress.
The cookies escaped again Friday, and the hunt was on. Two classes of kindergartners prowled the halls, being as quiet as excited 5- and 6-year-olds can be.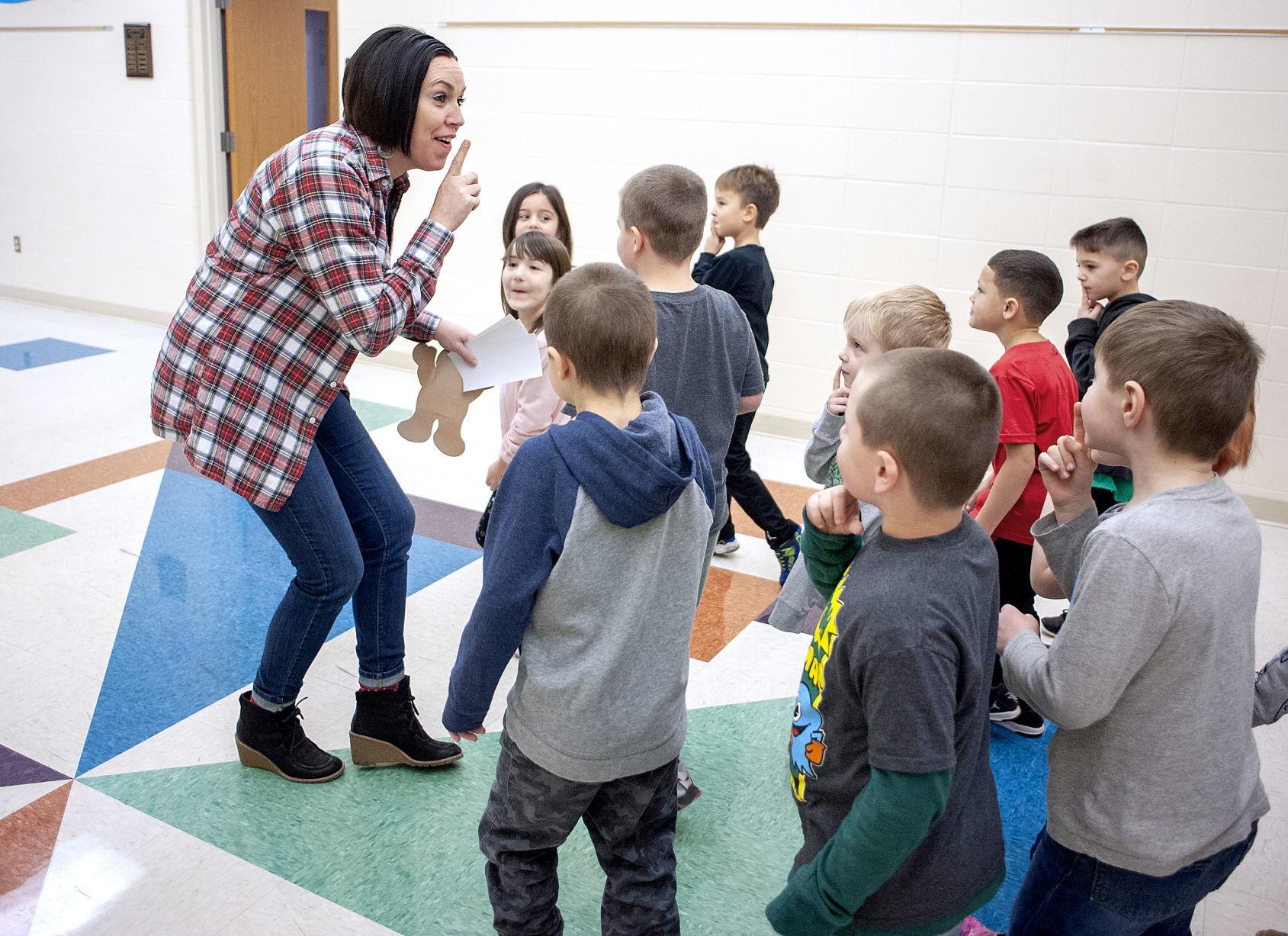 Indulge us in another digression: What should a group of kindergartners be called? "Class" is too tame a word. How about a "shriek" of kindergartners? Or a "caper"? A "bounce"? How about an "exuberance" of kindergartners? I'm guessing not even Calvin, the boy wonder, can pronounce that one. More on him later.
In each location, the kindergartners found clues written in the gingerbread men's surprisingly legible handwriting. One of the men had broken a toe, and so the whole pack of them went to the office for a Band-Aid. Quietly, the students followed them, hoping to pounce on the cookies before they got away again. But the office held only secretaries and another clue, which took them to another room and another clue.
Then it was on to the gym, where the older kids were learning about bowling.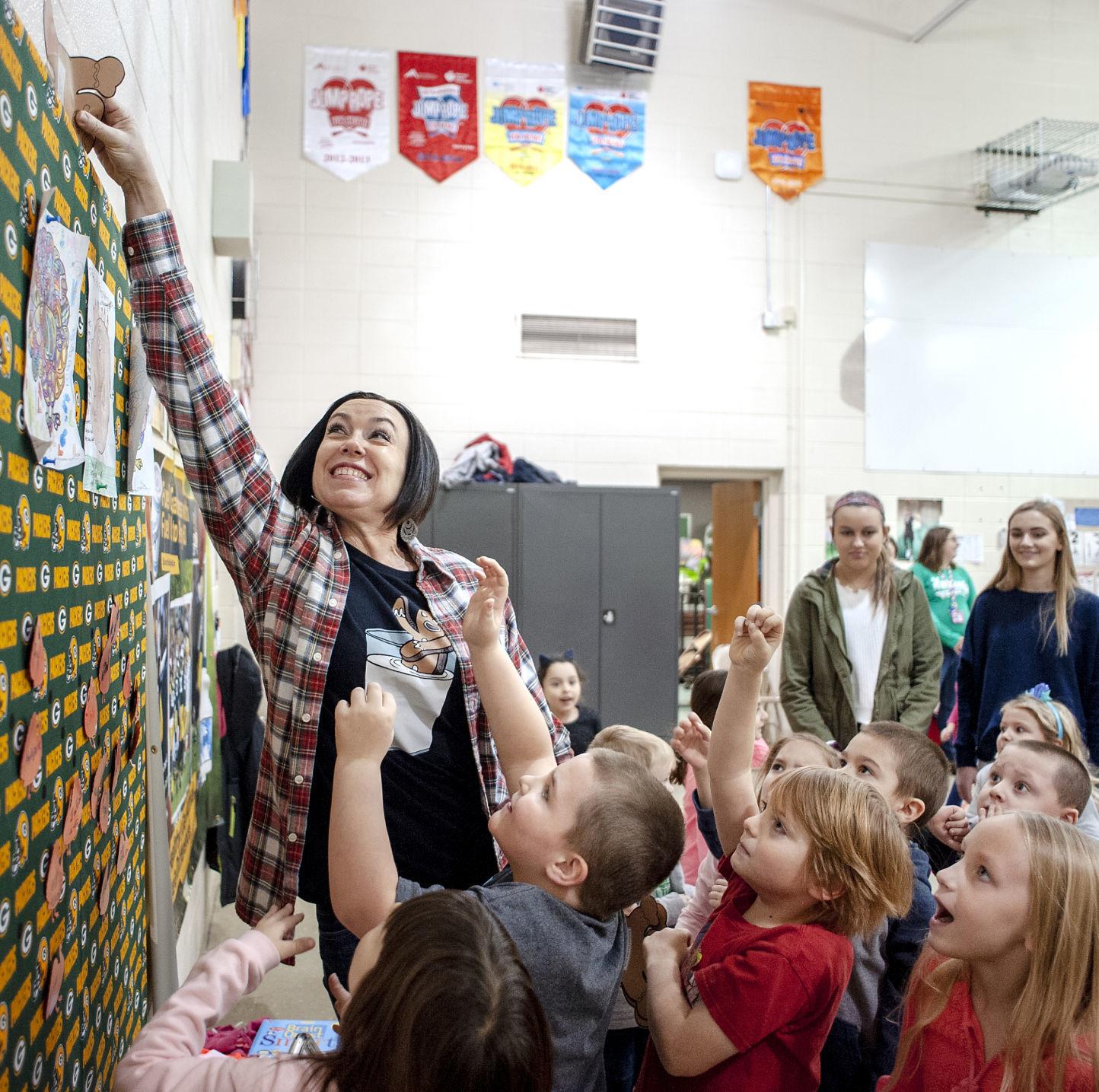 "Hey, I remember when we did that," an older student said as he watched the kindergartners.
From there, they visited another classroom and then the art room. Each location yielded a clue, which was often read by Calvin Nivinski, 5.
Calvin is a "whole word reader," Adler explained. He doesn't sound out the words; he takes them on in their entirety.
The only word that tripped him up a little was "action." You can't blame him for that. How could he know that a word that sounds like "ack-shun" would be spelled a-c-t-i-o-n? We agree it makes no sense.
We mention Calvin's reading skills because literacy is the goal of the gingerbread activity. It's also about self-confidence—something you need before you can decipher what must look like a bunch of random lines on a page.
During the gingerbread week, students listen to various versions of the gingerbread story. They compare and contrast the stories and talk about the different plots. They identify the problem in the story and describe its solution. It's sort of like literary criticism for nonreaders.
Students begin to recognize the patterns in the stories. Then they begin to talk about the stories and make up their own, Adler said.
"They start to say, 'I can read,'" Adler said. "They believe they are readers. There's power in success."
Calvin has grasped that power, and it makes him want to read more.
Back to those gingerbread men. Throughout the hunt, there were a lot of conversations like this:
Brynn Witt, 5: "Moses, where do you think they are?"
Moses Gutierrez, 5, shrugging: "Where are they?"
Brynn: "Well, don't ask me. I don't know."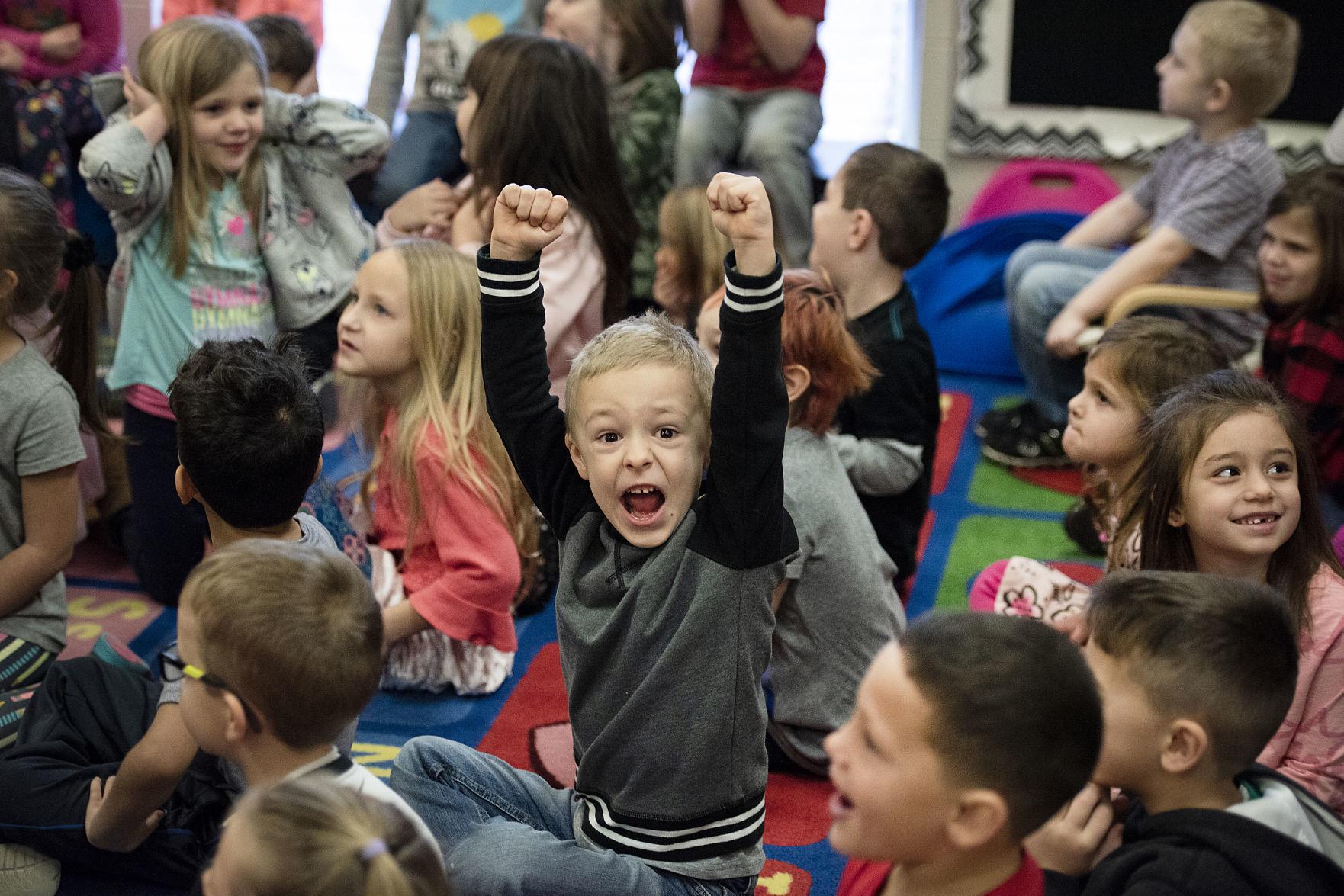 At last, the gingerbread men were found, resting peacefully on napkins in the kindergarten room where the students had started their travels.
Much joyful shrieking and exuberance ensued. Some students devoured their creations immediately. Others picked off the best bits of candy, leaving their gingerbread men without buttons, eyes or hair.
Others, including Miles Gleason, 5, planned to travel with their cookie friends.
"I'm going to take it to Grandma Carol's house," Miles said.
Grandma Carol has a gingerbread house.
But it was the Calvin, the boy wonder, who had the best plan.
"I broke his legs," Calvin said cheerfully. "Now he can't run away."