First National Bank opened in 1855 on the corner of what is now West Milwaukee and North River streets in Janesville. It has remained in that spot, in one form or another, to the present day.
In 1913, the original bank was demolished, and a new building was constructed with "large Corinthian columns and white stone trimmings standing out against the red brick," according to a Dec. 31, 1913, article in The Janesville Gazette. The contractor was J.P. Cullen.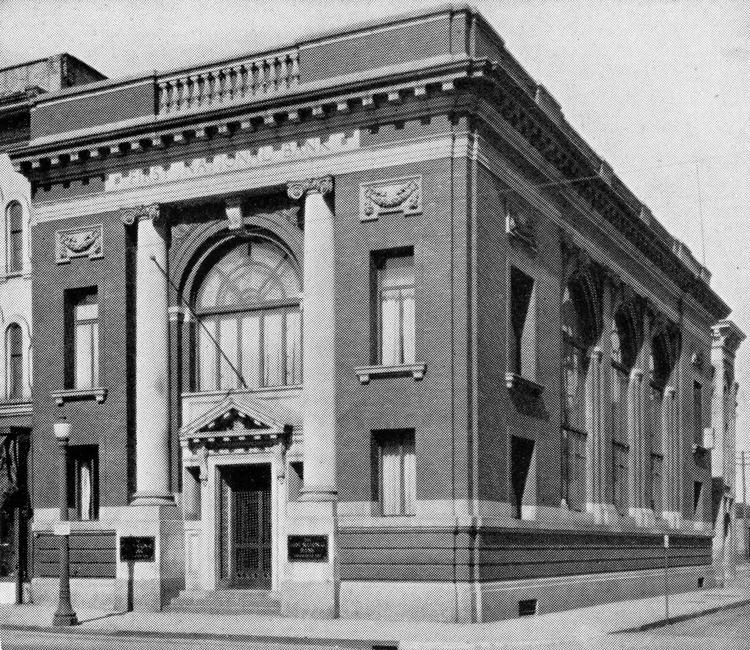 In 1953, the bank bought the Ashcraft Furniture building west of its location. The outside was covered with red brick to match the older building.
Several years later, the bank expanded again to offer drive-thru service and a walk-up teller facility. In a 1972 advertisement, the bank boasted of its "modern Visual Auto Teller Systems" and included four-step instructions—with photos—on how to operate the carrier tubes.(tncms-asset)fffa866f-d382-5d6a-b7af-263dfb49f1aa[1](/tncms-asset)
In 1977, more than six decades after the original building was constructed, J.P. Cullen—now J.P. Cullen & Sons—was hired to reface the building. Workers used aggregate panels, tinted glass and granite trim to give the building's classical features a more modern look.
In an ad in the March 12, 1977, Janesville Gazette, bank President Daniel Finnane said, "Changes to the exterior will result in the present three buildings (the bank, the remodeled addition and the drive-thru structure) being modified into a single modern structure with a more uniform look."(tncms-asset)fffa866f-d382-5d6a-b7af-263dfb49f1aa[1](/tncms-asset)
First National Bank eventually became Marine Bank and then Chase Bank. JPMorgan Chase closed the bank in late 2016 as part of a nationwide branch consolidation plan.
In November 2017, the Johnson-Ryan Partnership, a real estate holding and development company, bought the building. Because of deed restrictions, the building cannot be used as a bank again. As a result, the western annex, which includes the drive-thru and teller windows, will be demolished and removed.
In an interview with The Gazette, managing partner Jim Johnson said the company prefers to reuse the building rather than razing it. Johnson called the building "solid" and said he appreciates its long history downtown.