As we head into September, title races in both the Verizon IndyCar Series and Formula One are heating up while the field is nearly set for the playoff races in the Monster Energy NASCAR Cup Series. All three series are on track this weekend, so let's take a look.
F1: VETTEL'S LEAD SHRINKS
Following its annual summer break, Formula One returned to action Sunday with the Belgium Grand Prix at the famed Spa-Francorchamps circuit. In a relatively uneventful race, Lewis Hamilton took the victory from his 68th career pole position, matching the great Michael Schumacher's pole record.
Hamilton's 58th career win was his fifth of the season and moved him within seven points of championship leader Sebastian Vettel, who finished second in his Ferrari. Red Bull Racing's Daniel Ricciardo came home third, his sixth podium finish of the season.
Ricciardo's teammate Max Verstappen had his sixth retirement of the season when he lost power on lap seven. In what was the closest thing to a home race for the Dutchman, he was understandably frustrated which stoked the rumors of Verstappen looking for a different ride next season.
The series next heads to Monza for the Italian Grand Prix, a race which both Vettel and Hamilton have won three times. It was Vettel's maiden F1 win back in 2008 as he drove for Red Bull's Scuderia Toro-Rosso team. Fernando Alonso is the only other former winner in the field, winning for Ferrari in 2010, the last time the team won at its home track.
Coverage of the Italian Grand Prix starts at 7 a.m. Sunday on NBC Sports Network. Following Sunday's race, seven races remain in the season, including the United States Grand Prix on Oct. 22.
TWO TO GO FOR INDYCAR
Josef Newgarden won for the fourth time this season at the series return to Gateway Motorsports Park Saturday night. Newgarden won in front of a crowd of 40,000 people, probably the most at an oval race (besides the Indianapolis 500) in a decade. It was also the ninth win in 15 races this season for Team Penske.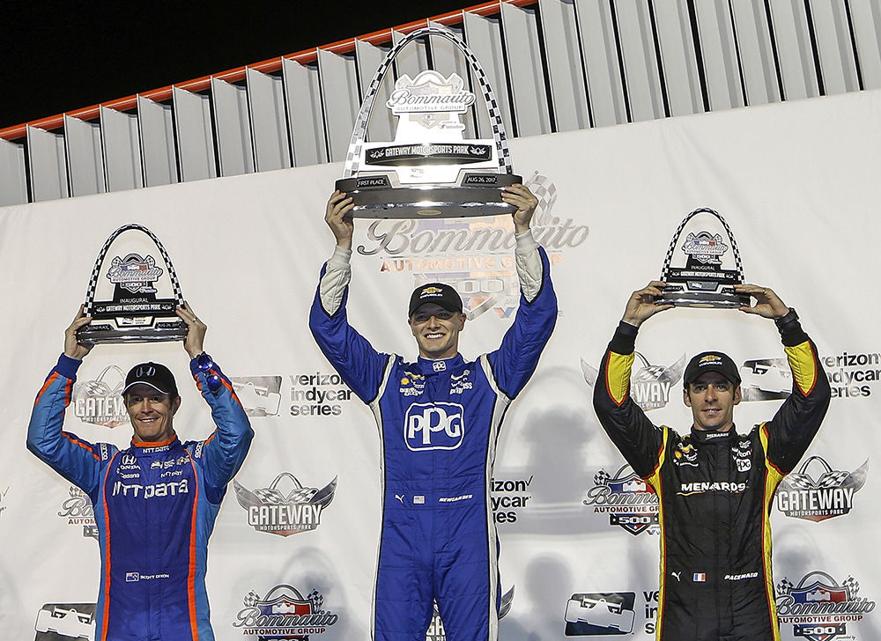 Newgarden dove into the inside of teammate and defending series champion Simon Pagenaud going into turn one and forced the issue, bumping Pagenaud out of the way. While Pagenaud was less than pleased with his teammate's move, Newgarden wasn't going to be denied and led 170 of the 248 laps.
Pagenaud ended up third, behind Scott Dixon, who took his first podium since winning at Road America in June. Also of note was Conor Daly, who finished a season-best fifth; and Sebastien Bourdais, who returned after his horrifying crash during qualifying for the Indy 500 in May. Bourdais finished tenth in his return.
Next up is the picturesque Watkins Glen International in upstate New York. Newgarden, looking to become the first driver since Gil de Ferran in 2000 to win a series title in his first season with Penske, leads the championship by 31 points over four-time champ Dixon. Fellow Penske drivers Helio Castroneves and Pagenaud sit eleven and twelve points behind Dixon, respectively.
Coverage of the Grand Prix at the Glen starts at noon Sunday on NBC Sports Network. The season finale takes place Sunday, Sept. 17, at Sonoma Raceway.
THROWBACK WEEKEND FOR NASCAR
After a rare weekend off, the Monster Energy NASCAR Cup Series heads to Darlington Raceway for the penultimate regular season race. Sunday's race marks NASCAR's annual "Throwback Weekend," with drivers sporting classic paint schemes and even bringing back veteran broadcasters Ken Squier and Ned Jarrett for a portion of the telecast.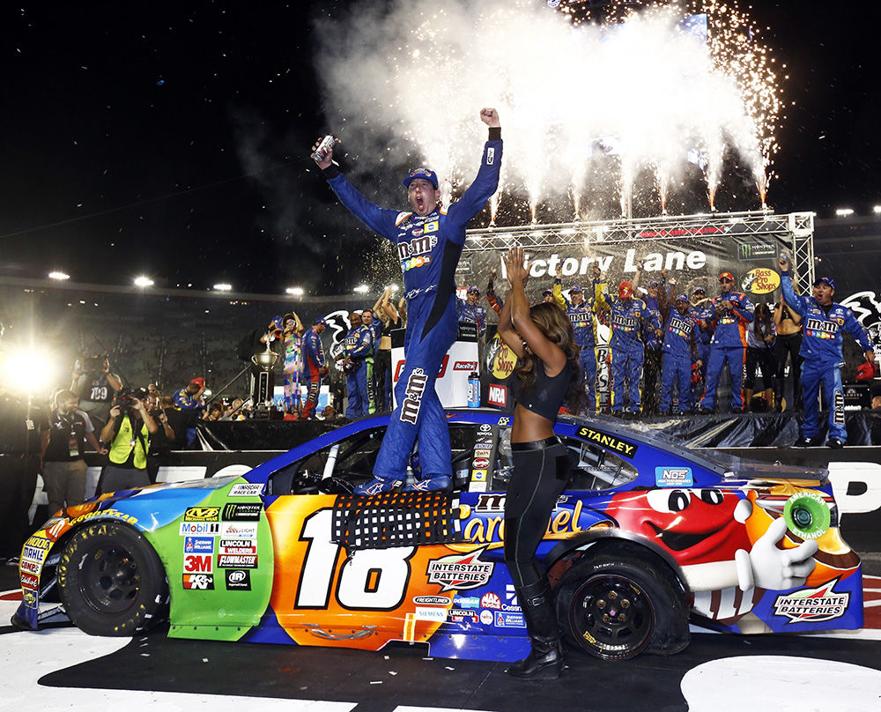 Defending race winner Martin Truex Jr. currently leads the points and has four wins on the season. Sitting 101 points behind Truex is Kyle Busch, coming off his second-career Bristol sweep, winning all three top NASCAR races at Bristol Motor Speedway two weeks ago. Busch last won at Darlington in 2008 and has five top-ten finishes at the track since then.
Jimmie Johnson, who sits eleventh in points, is the only multiple Darlington winner in the field. Johnson won at Darlington in 2004 and 2012 and while he has three wins this season, Johnson has recorded only two top-ten finishes in the last ten races. While he is locked into the eventual field of 16 that will race for the title over the final ten races, Johnson could certainly use a good finish.
Another driver who could use a shot in the arm is Dale Earnhardt Jr., who will be competing at Darlington for the final time as a full-time driver. Earnhardt is winless so far this season, with only four top-ten finishes in the 24 races. Unless he can grab a win Sunday or next Saturday, NASCAR's most popular driver won't be eligible for the title.
Coverage of the Bojangle's Southern 500 starts at 2 p.m. Sunday on NBC Sports Network. The regular season finale takes place at Richmond International Raceway on Saturday, Sept. 9.