To the UW-Rock County basketball coach. During a Jan. 3 match-up against UW-Waukesha, Jamal Mosley lost more than his temper. He forgot the most important part of being a coach, which is to lead by example and show class through victory and defeat. Mosley let down the whole community when, police say, he assaulted a referee after the game. Perhaps the worst part is the message Mosley sent to the impressionable young men playing under him. Neither police nor college officials have said what exactly precipitated Mosley's decision to confront a referee, but poor officiating (if that's what irked him) is no excuse for losing one's composure, let alone injuring somebody. Sounds like Mosley, who's on administrative leave, is a good candidate for an anger management class. Perhaps U-Rock is offering one.
To 15 years for heroin dealer. An Elkhorn police detective urged Walworth County Judge Kristine Drettwan to send Jason Wedell to prison for even longer than the 15 to 20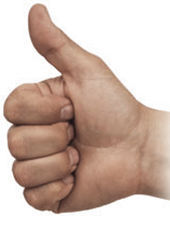 years recommended by the state. But Drettwan didn't let Wedell off easy. He was convicted of first-degree reckless homicide in the overdose death of one of his friends, whom Wedell supplied with fentanyl-laced heroin. The case shows prosecutors are holding dealers responsible for the deaths of their customers. Punishment must play a role in combating the opioid epidemic. Wedell's attorney argued Wedell needed treatment, not a long prison term, but dealers are a different breed of addict. They don't deserve the same second-chance benefit that regular users get. The best way to handle Wedell is to keep him behind bars.
To rushing to ease air pollution rules. The Republican bill approved by a state Senate committee last week is similar to the one Republicans are pushing to curb wetland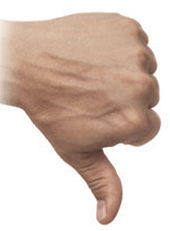 protections. Both bills seek to remove state rules and subject businesses to only federal standards. Republicans say the state rules are unnecessary, but how can they be so sure? The state rules exist because legislators in the past decided federal standards are inadequate. The state regulates as many as 358 pollutants not covered under federal law, but that doesn't necessarily make them "less dangerous." With asthma, allergies and other respiratory ailments on the rise, especially among children, deregulation proposals shouldn't get fast-track treatment. The Legislature should slow down and turn to science to determine which pollutants threaten public health and which don't.
To 26 miles of new fiber-optic cable. The beauty of this project is that a federal program will pick up $1.6 million of the $2 million price tag—a nearly 75 percent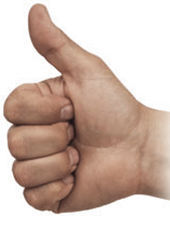 discount for the Janesville School District. Chief Information Officer Robert Smiley said the district's internet will go from a two-lane road to "our own private Interstate." The district desperately needs the upgrade, which parents learned last year during a January ice storm. The district made a decision to hold school that day, though many bus drivers discovered they couldn't complete their routes because of poor road conditions. The resulting confusion prompted many parents to call the district, but its lines couldn't handle the call volume. The district also struggled to reach parents with emergency alerts. Under the new setup, the district can discard its old system and embrace new technologies requiring faster internet speeds.