To the snow "emergency". A chemical spill is an emergency. So is a house on fire or reports of a kidnapped child. An incoming missile—also an emergency. But as for snowfall, that's more like a "situation" or an "event." Public officials frown on people calling 911 for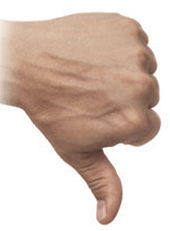 nonemergencies, yet local governments routinely declare snowfall an "emergency" and sometimes for routine amounts. Officials undermine their own efforts to distinguish emergencies from annoyances by attaching "emergency" to common weather occurrences. If their goal is to get people to move their vehicles off the street to assist snowplows, officials should focus on enforcing laws prohibiting on-street parking during snow events. By issuing more parking tickets, officials will get people's attention.
To naming winter storms. A winter storm sounds more menacing when it has a name, and that's probably why The Weather Channel decided in 2012 to start naming these storms. It's a ratings ploy more than anything else, but some people erroneously believe these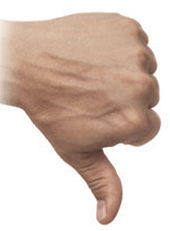 names—last week's snowflake explosion was dubbed Winter Storm Mateo—come from the National Oceanic and Atmospheric Administration. NOAA names hurricanes, and those beasts earn their monikers. But NOAA refrains from naming winter storms in part because a winter storm's impact varies so widely, a spokesperson said in 2012 regarding The Weather Channel's naming policy. But it could be worse. The Weather Channel could start naming every day, such as Cloudy Joe for that day after Mateo. We're all looking forward to Sunny Sandy sometime later this week.
To hiring full-time staffer to fight opioid abuse. It's a sign the region has a drug problem when local governments hire someone to coordinate responses to the opioid epidemic. We're glad Rock and Walworth counties combat this scourge rather than look the other way,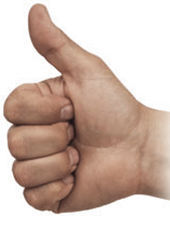 which some communities have done. There's no single fix for this problem, though some people, including addicts, say the region lacks access to treatment and related resources. Officials have expressed optimism that a growing awareness of the dangers of prescription drugs along with efforts to curb their distribution will begin to have positive effects. But the emergence of the powerful synthetic opioid Fentanyl, often made in the labs of China and other foreign nations, presents a new challenge. Law enforcement detected this drug in every Rock County overdose death last year, suggesting ending this epidemic won't be as simple as ending prescription drug abuse.
To another tech company coming to Janesville. The city isn't Silicon Valley and has nothing like a Facebook or Google campus, but the Gray Goose building on North Academy Street is becoming a tech hot spot, recently landing a Michigan tech and telecommunications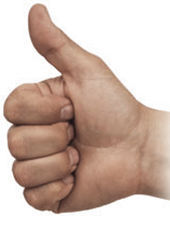 company with plans to hire nearly 50 workers. CCI Systems plans to occupy the building alongside another tech firm, Foremost Media. The development comes in the wake of a report ranking the Janesville-Beloit area as the fifth-best small city in the U.S. for growth in high-tech exports. A swooning stock market has triggered some doubts about the economy's health, but the economy is strong in Janesville, where residents can find plenty of evidence of business expansion.