To back-in parking stalls. Plans unveiled last week for Milwaukee Street's reconstruction in 2020 seek to make the downtown safer for both drivers and pedestrians. The new parking stalls would require drivers to back in as if parallel parking,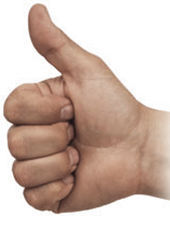 except these spots would be positioned at an angle. Drivers would be able to better see oncoming traffic when exiting the stalls, unlike the current arrangement along Milwaukee Street, which requires drivers to back into traffic when exiting. People who enjoy speeding through downtown will be disappointed with reconstruction plans, but pedestrians should celebrate. The city is proposing, for example, to raise streets to be nearly level with sidewalks at intersections, turning the road into a giant speed bump. Removing stoplights is also being considered, though some people who examined the city's plans say this change wouldn't make them feel safer as pedestrians.
To new director selection. Emily Arthur, manager of the Janesville Farmers Market, seems like the ideal pick for the new business improvement district director position. During her two-year tenure as manager of the farmers market, attendance has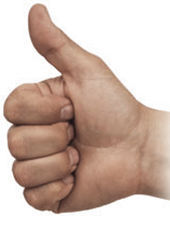 more than doubled. Farmers markets have become central to downtown revitalization plans in many urban areas, and the market stands to be one of the biggest beneficiaries of Janesville's ARISE initiative. Of course, if the farmers market succeeds, so do other businesses. More than any other part of Janesville, the downtown depends on symbiotic relationships. What's good from one shop is usually good for the one next door. The newly formed district will allow downtown businesses and organizations to improve their coordination and communication, hopefully resulting in more people coming to the downtown.
To city, humane society miscommunication. The city of Janesville and Humane Society of Southern Wisconsin apparently cannot even agree on the number of lost pets reclaimed in Janesville each year. While discussing a proposal to impose a $20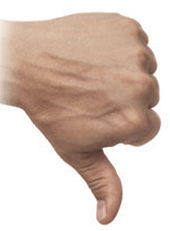 reclamation fee on lost pets, City Clerk-Treasurer Dave Godek said the humane society reported 250 to 300 lost pets are reclaimed annually. Humane society Executive Director Brett Frazier said the number is much lower. To determine the merits of this proposal, an accurate number would be helpful. So what is it? The city and humane society sparred last year over renewing the organization's contract with the city, and lingering bad feelings may be hurting communication. They need to put aside any grudges and craft animal-control policies in the residents' best interest.
To record-low unemployment. Wait, shouldn't this be a "thumbs up"? Isn't Rock County's 2.7 unemployment rate "wonderful," as an economist at UW-Whitewater noted last week? Yes, but let's play devil's advocate for today. Maybe this low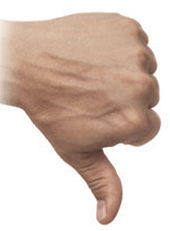 rate is becoming too much of a good thing. It's creating headaches for manufacturers desperate for workers, and a shallow labor pool could deter employers from moving here. That a local company, United Alloy, has started visiting taverns during happy hour to try to recruit employees says a lot about labor-market conditions. A labor shortage is certainly preferable to what this region experienced after General Motors closed its plant in 2009, but now the pendulum has begun to swing too far the other way. Companies' bottom lines will start to suffer if they can't find or keep quality employees.