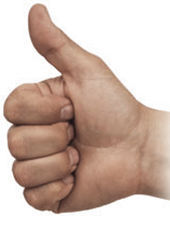 To back-in angled parking debut. It's new and different, which means City Hall will get complaints about the parking experiment along West Milwaukee Street. It's not as tricky as parallel parking, though some skill is required to maneuver into spots. The benefits include improved visibility when leaving the stall, and that's good for bikers, in particular. When vehicles back out of stalls, drivers often lack a clear view of what's behind them. Another benefit is easier cargo loading. When opening a vehicle's trunk, it now can be done from the sidewalk instead of the street. But if you truly cannot stand backing into an angled parking spot, the downtown still has plenty of off-street parking options.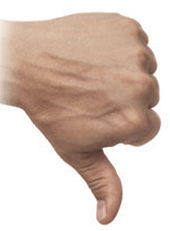 To vaping device makers. They have been slow to address and defensive about the surging use of their products inside schools. Vaping devices continue to get smaller and more difficult to detect, and many kids believe these devices are risk-free. While vaping may be safer than smoking, that doesn't mean vaping is safe. Devices, such as the popular JUUL, deliver large doses of nicotine, and users quickly get hooked. There's much we still don't know about the long-term effects of vaping. Kids, of course, aren't thinking about the long term, but we know ad campaigns to discourage tobacco use have proven effective. It's time to consider launching a similar campaign about vaping. Nicotine addiction in any form isn't cool, and kids need to learn this.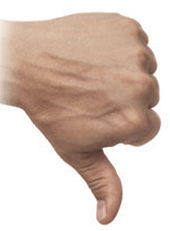 To "protective backpacks." What does it say about our society that parents feel compelled to buy bullet-resistant accessories for their kids? Parents are justifiably concerned about their children's safety, though we worry about the troubled state of the parent psyche. Failures at all levels of government to prevent mass shootings are feeding fear and anxiety. Parents are within their right, of course, to fork over $159 to outfit their child with a bullet-resistant pack, but this product creates a quandary for local schools, some of which ban backpacks in classrooms. If students cannot bring these packs into classrooms, it would seem to defeat the purpose of owning one. These packs also raise equality concerns because some parents cannot afford to buy extra protection for their child. It remains to be seen, however, just how effective the packs would be in an active-shooter situation.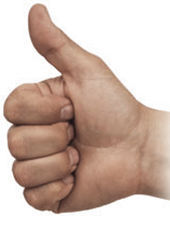 To passage of "right-to-try" legislation. During these partisan times, any instance of Congress cooperating across the aisle deserves recognition. President Trump signed last week a bill pushed by Sen. Ron Johnson allowing terminally ill patients to receive experimental drugs not approved by the U.S. Food and Drug Administration. Both Democrats and Republicans recognized the merits in giving people who've exhausted all other remedies the option of trying an unproven drug. We hope Congress uses this bipartisan spirit to address other health-related problems, such as skyrocketing prescription drug costs. Bills that would increase competition and allow generic drugs to more quickly reach consumers have gone almost nowhere. One explanation for the bipartisanship behind the right-to-try legislation is pharmaceutical makers' support for the bill. If only these makers also supported efforts to lower drug costs, Congress would start racking up the accomplishments. Wishful thinking, we know.