To Republicans sticking up for free trade. Until President Trump's arrival, many people took for granted the GOP's advocacy of free trade. But with Trump's vow to abandon free-trade pacts and his recent call to put tariffs on aluminum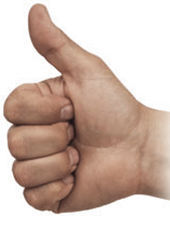 and steel imports, Republicans are in the awkward position of having to publicly disagree with their party's leader. Gov. Scott Walker voiced his opposition to the tariffs during trips to Rock County this month, noting the tariffs could hurt local manufacturers, including United Alloy and Seneca Foods. Both companies depend on steel or aluminum, and the tariffs would likely increase costs and could even lead to job losses. Many Wisconsin companies would suffer under Trump's proposal, especially if other countries respond by imposing tariffs on important Wisconsin exports, everything from Harley-Davidson motorcycles to cranberries.
To talk of banning Milton resident from public meetings. In its zeal to condemn fellow member Brian Kvapil last week, the Milton School Board also took aim at Milton resident Lance Fena. Fena was part of a Feb. 12 "incident" involving Kvapil and a student council member, whom the board claimed Kvapil bullied. The accusations against Kvapil were overblown (see Sunday's editorial), and that's ditto for the reasons given to ban Fena from public meetings. Like Kvapil, Fena has been a thorn in the school district's side. He even received the Wisconsin Freedom of Information Council's Openness Award, or Opee, last year for video recording school board meetings, despite initial pushback from district officials. The district appears to be fishing for a pretext to punish a political opponent, whose behavior can be brash but doesn't warrant expulsion from a public meeting.
To whining about green beer. It's tradition to drink green beer for St. Patrick's Day, but some health nuts/kill joys say drinking beer with artificial dyes isn't safe, highlighting concerns about the dyes' link to cancer and behavior problems in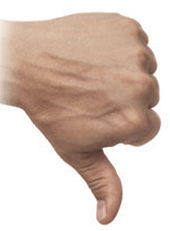 children. Sure, drinking a gallon a day of this stuff isn't a good idea, but a few drops of Yellow No. 5 and Blue No. 1 once a year won't kill you (the beer itself is probably more unhealthy). Several websites offer recipes for making green beer using natural ingredients, and if you want your beer to taste like wheatgrass or algae, be our guest and give these natural dyes a try. Perhaps these natural ingredients have anti-hangover powers, in which case we might reconsider our opposition. But for now, we'll take our chances with the artificial variety.
To Blackhawk Community Credit Union. With the demolition of the former General Motors plant expected to begin as soon as next month, the credit union couldn't have picked a better time to unveil plans to honor the company's legacy in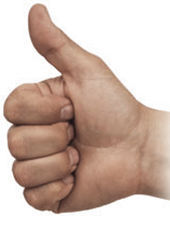 Janesville. As angry as GM made the community when it closed its plant in 2009, the vehicle manufacturer and its employees positively influenced the community in many ways. Regardless of any lingering resentment, GM provided many good-paying, stable jobs, while the area continues to benefit from the presence of GM retirees and former workers. Residents should embrace the credit union's plans to create a "legacy center," a museum of sorts. The center would show future generations how GM helped shape Janesville, likely serving as a field-trip destination for school children learning local history.