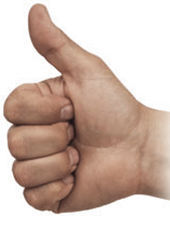 To going beyond retail. The company planning to buy the Janesville Mall appears to have a forward-thinking approach to finding new tenants. Anthony Weiner, president of RockStep Capital Real Estate Investments, realizes his firm cannot count on retailers to fill the vacancy created when Boston Store closes this summer. In discussing the firm's vision for the mall last week, Weiner offered many possibilities, ranging from a fitness center, to office space, to entertainment venues. We also like that his firm focuses solely on malls, owning and managing 7 million square feet of mall space nationwide. Weiner spoke optimistically of Janesville's mall, describing it as the "number one" property the firm eyed over the past year, though he doesn't expect a turnaround to happen overnight. It will likely take "two or three years at best" to fill the Boston Store space, he said.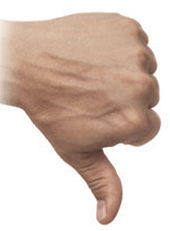 To Social Security Administration. If you spot a hole in the wall at the Janesville branch of the Social Security Administration, it was likely created by Jerry Addie's head. He spent weeks trying to persuade the administration that he wasn't entitled to the $2,340.60 deposited into his account but owed to Jack A. Armstrong. Addie explained it in simple terms: "I don't know a Jack A. Armstrong. I'm not related to Jack A. Armstrong, and I've never met a Jack A. Armstrong." To which officials replied that the payout didn't appear to be a mistake. (Can you hear Addie hitting his head? Bang! Bang! Bang!) Addie tried to appeal the decision but never received a reply—not until The Gazette became involved. After we started asking questions, officials allowed Addie to return the money that he insists didn't belong to him. Of course, the mix-up could have been worse: At least the administration didn't take Addie's money and give it Jack A. Armstrong.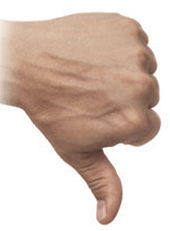 To parents hosting drinking parties. During this graduation season, some parents may feel pressured to open their homes for a drinking party involving their graduate and his or her friends. Parents might even rationalize the request by telling themselves they'd rather have their child drink at home than someplace else. But that would be a mistake. A state statute passed in December makes hosting drinking parties a state violation. Parents face a $500 fine for a first offense. The key to preventing a violation is to prevent alcohol from getting into a social gathering. This also means parents should not turn the other way when their child and friends head to the basement with smiles on their faces suggesting they may be preparing to pound tequila shots with beer chasers. Trust but always verify what teenagers claim they're doing.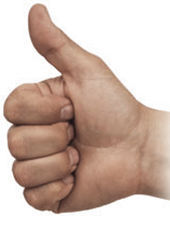 To live-streaming Rock County Board meetings. Board member Yuri Rashkin began live-streaming meetings on Facebook last month to create more transparency. We like his idea and hope the county board will take over Rashkin's efforts and make live-streaming available on the county's website, similar to Janesville City Council's setup. The county is actually late to the live-streaming party, but it's never too late for transparency. At least the county isn't going in the same direction as the Milton School Board, which suspended live-streaming last year out of concern it violates the Americans with Disabilities Act because live-streaming doesn't include closed-captioning. This is a narrow view of the law, however, because live-streaming helps many people whose physical disabilities make it difficult for them to attend meetings.