To Gov. Scott Walker's wake-up call tweet. Wisconsin Republicans are finally realizing they might be in trouble. Last month, we wrote Wisconsin Republicans should worry about the outcome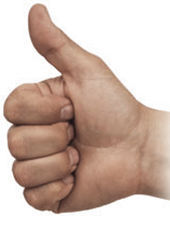 of the Alabama Senate race, with the deep-red state electing a Democratic U.S. senator. At the time, Wisconsin GOP leaders were dismissive, blaming the Alabama defeat on the GOP's flawed candidate, Roy Moore. Well, they're paying attention now that one of their own lost last week in a special election in a Republican-leaning Wisconsin district that President Trump won by 17 percentage points in 2016. Walker responded that Republicans "can't presume that voters know we are getting positive things done in Wisconsin." That's true. The GOP also cannot presume that voters don't have legitimate grievances, such as state government's ongoing failure/refusal to address Wisconsin's crumbling road infrastructure.
To blowing up vehicles for kicks: A large explosion heard in three Rock County cities last week triggered an investigation involving precious law enforcement resources. Investigators say they've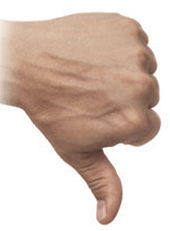 found no criminal intent, but the thrill-seekers certainly disturbed many people's—and also some pets'—peace of mind. Why someone would want to blow up a vehicle for fun, you'd have to ask the adolescent (because only an adolescent would do something this stupid, right?) who did it, though investigators say they have no suspects. Go to YouTube—our infinite fountain of low-brow culture—for examples of others doing the same thing, apparently with a legal explosive known as Tannerite, which is made for long-distance target practice. It doesn't get much dumber than this. No, wait. It does: A new teenage pastime is to film oneself chewing on laundry pods for fun, often getting poisoned as a result.
To $1 basketball league: Give credit to the Boys & Girls Club for working to give teens something safe and productive to do. The club noted a lack of local opportunities and has started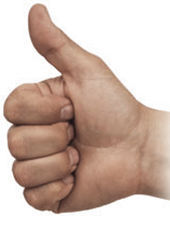 a basketball league, in which participants pay $1 for each game and their contributions count toward their Boys & Girls Club membership. Activities such as this bring out the best in our community. Teens need more than smartphones and video games to lead fulfilling lives. They need to be able to get out of the house and exercise. They also need mentors and role models, and UW-Rock County basketball players deserve kudos for volunteering to help run the league, teaching kids about basic skills and teamwork. If these college players improve the life of even one of these teens, it will have made the whole venture worthwhile.
To this year's flu vaccine: Medical professionals lose some credibility when they preach about the importance of getting a flu shot each year, but it ends up being a poor match for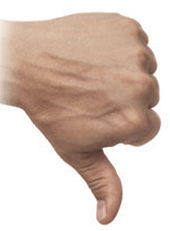 the current strain. We still wouldn't recommend against getting the vaccine, however, as it might provide enough protection to keep from dying. So far in the U.S., at least 30 children have died from the flu, and experts say the number of flu cases hasn't yet peaked. To complicate matters, some hospitals have reported a shortage of IV bags, though local hospitals say they have an adequate supply. Perhaps it's time to begin lowering our expectations for the vaccine: Assume it won't work, but if you're lucky, maybe it'll be a good match. Sort of like winning the lottery, though with slightly better odds.