To Valentine's Day haters. Some people see a capitalist conspiracy everywhere, but don't buy into their cynical rejection of Valentine's Day. We could all use more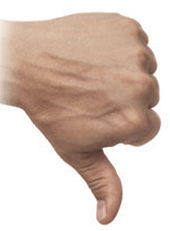 love to counter the heavy daily doses of vitriol corrupting our culture and politics. Showing love every day is important, but it's also important to pour on a little extra affection for Valentine's Day. If cards and flowers aren't your thing, there are many other ways to express love. The point isn't to spend money but to demonstrate thoughtfulness. Some Valentine's Day haters are simply being lazy and cloaking their laziness in claims of taking a principled stand against commercialism. Drop the cynicism and make an effort, such as with a homemade Valentine card offering five hours of foot massages—better yet, 10 hours.
To paczki: What a delicious way to spend Fat Tuesday, stuffing our mouths with these cream-filled Polish doughnuts. Forget about caloric intake—Fat Tuesday is the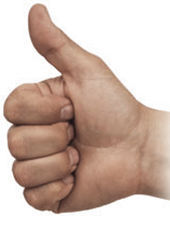 last chance to engorge before Lent. The day is becoming more popular, even among some atheists who also appreciate an excuse to eat excessively. As it stands, local bakeries make thousands of paczki (pronounced PAWNCH-kee) ahead of Fat Tuesday. While these businesses are doing well, sales could go higher if more people celebrated Fat Tuesday with a paczki. Indeed, paczki could become Janesville's next economic development opportunity. Just like Racine is famous for its Danish kringle, Janesville could become home of the paczki. And like with kringle, paczki could be sold year-round, except of course during Lent. We've already envisioned a marketing slogan: "Paczki—it's not just for Fat Tuesday anymore."
To coffee with Brian Raupp. The Orfordville police chief is having "Coffee with the Chief" events at area businesses, and it's a good example of community policing.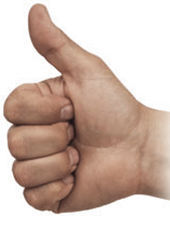 Policing isn't only about patrolling neighborhoods and responding to residents' calls. It's also about building rapport with residents, and Raupp, who's been on the job for only about a month, is getting to know his community better one cup of coffee at a time. Other local officials might consider doing something similar, arranging informal gatherings to chat with residents about issues, or maybe about the weather or the score of last night's basketball game. Visiting with a police chief over coffee (even if it's decaf) might seem trivial, but it's really a long-term investment. In meeting with residents, Raupp is helping to build trust in the police, and that's a terrific feeling.
To melting snow. We finally get several inches of the white fluffy stuff and—poof—it starts melting the next week (cue the "game over" music). What a shame,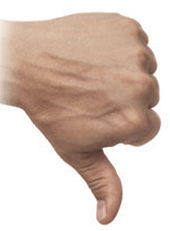 especially for the local skiers and sledders. They've waited all winter for several inches of snow and went through most of January staring despondently at brown grass. Just when their hearts started to flutter at the prospect of zooming along trails and hills, the temperatures started to rise. Now their faces are sad again. Sure, 40 degrees feels nice on the skin—and we're not wishing for a return to frigid wind chills—but we want a few weeks in the mid-teens to low-20s. What's wrong with getting some snow and letting it stick around for a while? Is that too much to ask of Mother Nature, a little cooperation?