ELKHORN—Daysi Mckay and her classmates shared desks, pencils and math problems.
But they couldn't share jokes.
She couldn't laugh with them.
She had grown up too fast.
"You can't really connect to anyone," she said. "It's … it's hard."
Many of the classmates in line with her before their May 28 graduation ceremony at Badger High School had simpler, happier childhoods.
Daysi had missed the sleepovers and trips to the mall because she had spent so much time raising her younger siblings—cooking and cleaning for them, getting them ready for daycare before she went to school, making them dinner when they got home.
After Lake Geneva police raided her mom's home in February 2016 and found heroin, it was left to Daysi to drive her three siblings and a cousin to three homes across Walworth County. Daysi had gotten her driver's license just two months earlier.
Daysi bounced between six foster homes and nine schools.
But she persevered.
She didn't want to be like her mom.
She was among those honored at a recent ceremony recognizing Wisconsin foster children who had made it to graduation. Nationally, only 54 percent of foster kids receive high school diplomas.
Despite having a laser focus on graduating since as early as the second grade, her high school graduation felt like a normal day for Daysi.
She knew her family would cheer when her name was called. And they did.
Daysi remembers most of all her 4-year-old brother, Lucian, later breaking the silence by screaming her name.
She loved that moment. Daysi's siblings are her world, she said.
A crowd attended graduation for Daysi:
Her older sister, Destiney, and Destiney's father.
Her two younger sisters, Amore and Fiore, and their father.
Her cousin Lisa and Lisa's then-husband, Danny, who were Daysi's most-recent guardians.
An aunt, her husband and their child.
Her 4-year-old brother, Lucian.
But Daysi's mom wasn't there.
Settling and unsettling
Daysi recalls the three darkest moments in her life.
The first is when she was 4 years old and found out the man her mom was with—the man Daysi called dad—was not her biological father.
Daysi's dad, Michael Mckay, had died in a 2002 car crash when she was 2 years old.
At such a young age, Daysi had trouble comprehending what that discovery meant. What was going on? She didn't know what was true and what wasn't, she said.
But the confusion was dwarfed by the chaos in her home.
Daysi's mom, Mary T. Lefaive, was a cocaine addict. Daysi said life was "really rough" for her and Destiney, who is now 21, three years older than Daysi.
"We would come home, and she would be off the walls looking for invisible bugs on us," Daysi said about her mom. "Her and her boyfriend would get in fights. I remember cops being called."
Daysi first went to an aunt in Wisconsin then to Chicago with her paternal grandparents.
"Everything was great," she said, until her grandparents packed up and moved to the Philippines without her.
Then it was an aunt on her father's side who tried to keep Daysi from talking to her mom, which clashed with the "reunification" goal of the foster care system, Daysi said. She couldn't see Destiney. Daysi couldn't see her new baby sister until she was 2 years old.
This brought her back to Delavan to live with her mom's boyfriend at the time, Ryan Morgan, who had placement of Amore and Fiore.
Daysi again got settled. She was happy living with Morgan and his new girlfriend—whom Daysi referred to as a step-mom—after Morgan and Daysi's mom broke up.
School was going well, too. Throughout her life, Daysi tried to do homework by herself. She would close the door and hope the disarray on the other side would leave her alone long enough to complete her assignments.
If Daysi didn't keep up with her schoolwork and get good grades, she would end up like her mom, she said.
The second of Daysi's three darkest memories is when Morgan and his girlfriend did not fight to keep her when Mary got out of prison after several burglary-related convictions.
Mary fought desperately to get Daysi back. She had written her frequently from prison.
Daysi still had "so much unsolved trauma," with her mom and fought not to go back. But Mary was Daysi's only living parent. The state decided Daysi should be placed with her mother.
Things were different this time, though. They were really nice, Daysi said.
Mary was trying to start her life over, clean and sober.
They lived in the top floor of a little duplex in Lake Geneva. Mary was pregnant with Lucian. Mary was trying to have the happy family she'd never had before, Daysi said.
There were times when Daysi would wake up to a Starbucks Frappuccino waiting for her. Sometimes her mom would be in the kitchen, cooking and playing music. There were drives, just for the sake of going on drives.
But the happy family again did not last.
This time, it was heroin.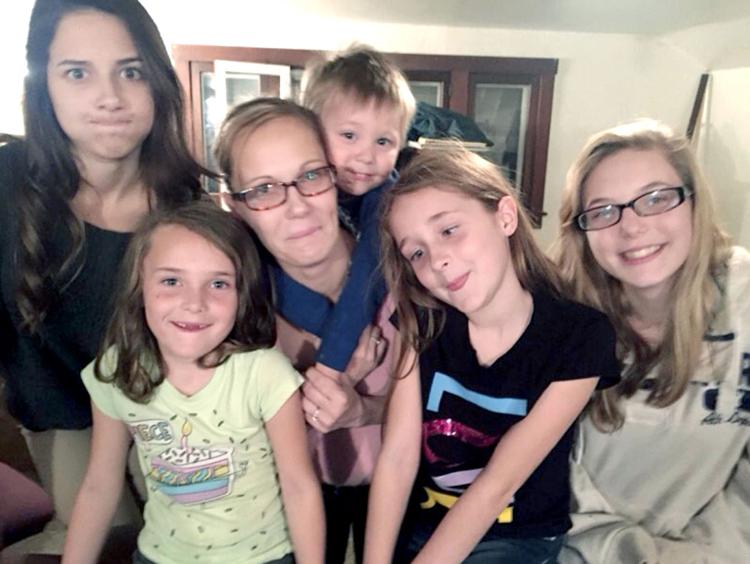 'I won't be here when
you get back'
About two years after Daysi moved in with her mom, Mary started acting strangely.
"Her emotions were uncontrollable," Daysi said. "She was angry all the time. She was nodding out. She was not taking care of my brother. She wasn't cooking. She wasn't cleaning. She wasn't even getting out of bed. She was throwing up all the time.
"That was a big red flag to me."
Daysi didn't know what to do. Her brother's life was in jeopardy, she said. Her own life was in jeopardy, too.
In the winter of 2016, Daysi woke to a loud noise. Daysi said Mary had fallen down the stairs while holding Lucian because she was nodding off (Mary would deny the accident was drug-related).
Daysi called an aunt, who called Mary's parole officer. The officer reached Mary and set up an appointment, but Mary said she was too sick to come in—she was throwing up and "couldn't move," Daysi said.
That weekend was Mary's weekend to have Amore and Fiore. Daysi woke that Sunday morning and made food for her two younger sisters, for Lucian and for a younger cousin who was over to play.
Just after noon, Daysi remembers hearing knocks on the door. It was the Lake Geneva Police Department. They had a search warrant.
Daysi, 16 years old at the time, was in disbelief. Officers asked her to take them to Mary, who was asleep in her room.
Mary later told police she had used heroin just two hours before, according to the Feb. 21, 2016, police reports.
Daysi had to wake her mom.
She still remembers the look on her face.
"She knew in that moment she was going to be taken away," Daysi said.
Police reported the kids looked happy, but did any of them besides Daysi know what was really going on?
Mary asked police if Daysi could drive all the kids home so they wouldn't have to see what was about to happen.
Daysi, while "hysterical," rounded up everyone and drove them to where they could stay—two to Walworth, one to Elkhorn and one back to Lake Geneva.
Mary told police she had been using heroin for five months and had worked her way up to six bindles a day. She would drive to Chicago and meet someone by a gas station to buy 12 bags of heroin for $100.
Daysi has had one or two jobs since she was old enough to work. Her regular weekend schedule at Grand Geneva Resort was working four eight-hour shifts between Friday and Sunday.
Daysi told authorities Mary would ground her if she did not give her money. She started giving her mom $15 to $50 out of her paycheck. Sometimes she would go out and get what they needed to avoid giving her mom cash.
Mary tried to hide the empty heroin baggies by flushing them down the toilet until her Daysi and Lucian found them, according to police reports. Then she kept the baggies in a box in her room "to keep them from being located by other family members."
She told police she still used cocaine but didn't have any at the moment.
Police reported finding food in the fridge held shut by a bungee cord, but Daysi later would tell police that might have been only because Mary got her food stamps only six days earlier. Daysi said food would be sparse right before the next check came, according to the reports.
The kids sometimes wouldn't eat until 2 or 3 p.m. because Mary was sleeping, Daysi told police. So they would eat chips, candy or whatever was in the house.
Before Daysi left home that Sunday afternoon, her mom told her, "I won't be here when you get back."
She wasn't.
Heroin shouldn't be in the world, Daysi said. People shouldn't want to use it.
Daysi has no desire to try it.
She doesn't want to be like her mom.
After the raid, life went on, and Daysi went to school the next morning.

'Whatever it takes, tell me'
Daysi was done.
Mary wrote Daysi letters from jail pleading for forgiveness.
In a May 19, 2016, letter, Mary wrote Daysi about a dream she'd had. It was of Daysi's father, from whom Daysi got her smile.
Mary in the dream kept trying to hang on to him, but he kept moving her arms and pushing her aside, according to the letter.
Mary begs in that letter for Daysi to respond.
"(Tell) me how much you hate me, cuss me out, tell me how much better off you are without me. Just do something!" she wrote.
In an April 3, 2016, letter, she wrote, "You know I regret what I've done, and I'm sorry, baby. Whatever it takes, tell me. Don't keep me in the dark. Let me help fix the broken in you. I miss you. I need you."
Mary wrote repeatedly in anticipation of Daysi's prom dance, gushing about how beautiful she would be, what date she would take and imploring her to be safe.
Mary wrote extensively about her addiction and her faith. She had someone she met in jail write to Daysi about her own experience hating her mother, a drug addict, and how she learned to grow beyond it.
Daysi knew how much Mary—when sober—loved her kids. During the holidays if Mary had to pick between her rent and presents, she chose presents, Daysi said.
Mary had a giving spirit. If someone on the street needed a place to stay, Mary offered her home, Daysi said.
About a year after Mary was arrested in front of her kids, she was released from jail in February 2017. Mary tried to contact Daysi.
But Daysi couldn't stomach the pain and disappointment. Why would this time be different?
Daysi said Mary threatened to keep Daysi from seeing her brother, Lucian.
So Daysi tried again, but there were fights.
She stopped calling her "mom."
Daysi knew from a young age she couldn't turn out like her mom.
"I don't want to be that person," Daysi said. "I can't be that person."
Mary understood Daysi's frustrations. She hoped Daysi could understand more about addiction, that Mary had a disease and she wanted nothing more than to rid herself of it and care for her family.
Maybe their relationship could be healed.
One of Mary's letters from jail, sent just a week after she was arrested, tried to show Daysi that Mary understood how she felt.
An excerpt from Mary's poem reads:
"Good-bye forever, where you can't hurt us anymore.
"When we can finally be free from your lies and 'disease' and shut the door!
"Shut it forever and living our own lives, not waiting for a call to say you died."

'Their world shattered'
The call for Daysi came from her sister's dad at about 7 a.m Saturday, April 22.
"I was waiting my whole life for that call," Daysi said.
Mary had died of a heroin overdose early that morning. She was 39.
Although police still are investigating and final medical reports have not been filed, the death was initially ruled an accident, according to a Walworth County Medical Examiner's Office.
Richard B. Heidemann, Mary's brother, awoke to his alarm at about 4:15 a.m. that Saturday morning, according to police reports. The bathroom door was locked, so he used a butter knife to open it, he told police.
He saw Mary slumped on the floor.
Heidemann gave his sister a little slap on the cheek to try and wake her. After that didn't work, he turned on the bath water and tossed some in her face.
Nothing.
He called 911.
Elkhorn police were dispatched to the apartment on the 500 block of East First Avenue at about 4:18 a.m. They found a woman performing CPR on Mary, whose lips were slightly blue and whose body was still warm to the touch, according to the reports.
Elkhorn Rescue units administered a dose of Narcan to Mary's left leg. Nothing.
Resuscitation attempts ended at 4:48 a.m.
Mary's name is added to the list of tens of thousands nationally who continue to die from the opioid epidemic. Heroin in Walworth County alone killed four people in 2016 and six others in 2015.
People interviewed by police at the scene said they thought Mary had been clean since she got out of jail months before.
A relative at the scene said Mary was trying to get her kids back.
Mary, in one of the last letters to Daysi from jail, said she was "an addict in desperate need of help for my addiction."
"My amazing children had their hopes dashed, their dreams shaken, and their world shattered. I did that to them," Mary wrote. "The mother that should have sheltered and protected them became the worst person in their lives."
Daysi read that letter at her mom's funeral, an event she had to help organize as a 17-year-old.
Her mom's death was the third of her three darkest memories.
Mary died on a Saturday. Daysi went back to school just days later.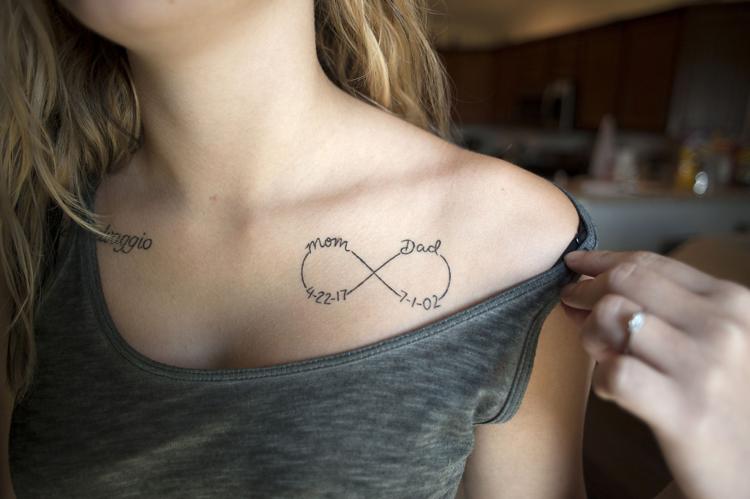 A dream deferred
Graduation ended, Lucian screamed her name and Daysi was left looking at the summer ahead.
Few in the foster care system got to where Daysi is today.
About 54 percent of foster youth nationally graduate high school, according to the state Department of Children and Families. Only 2 percent go on to college.
Daysi was recognized June 27 at the department's fifth annual Foster Youth Graduation Ceremony. Twenty-seven graduates, including Daysi, attended the ceremony in Madison. She is among 82 foster youth known to have reached commencement this past school year.
Daysi said the event was "inspiring" and helped her realize she wouldn't have to end up like her mom.
Although she spent her life wary of her mother's shadow, perhaps some of Daysi's propensity to help others was passed down from her mom.
DeeDee Giovingo, one of Daysi's teachers at Badger High School, said Daysi is exceptional at knowing how people around her are doing.
One day, Daysi saw a girl was having a bad day. She asked Giovingo if she could write the girl a note and leave it on her desk.
Giovingo said when Daysi found out Giovingo liked chai tea lattes, they started showing up on her desk.
Daysi was a passionate student who encouraged her classmates to engage with lessons, Giovingo said.
But Daysi has lived her 18 years for others, from cooking for her siblings to telling classmates to wear their seatbelts.
What did she miss?
"My childhood," she said with a chuckle.
Before she starts college and the rest of her life, Daysi saw this summer as a time to live the childhood she never had.
"To me, this is like my last shot," she said.
She got a season pass to Six Flags. She went to concerts. She went to Chicago to see the Willis Tower (formerly the Sears Tower). She went bowling.
After she turned 18 at the end of July, she went to California. She saw Disneyland, SeaWorld, Legoland and the beach. Her favorite was the wild sea lions she saw.
Daysi isn't perfect. It can be hard for her to get close to someone. She gets stressed out.
But she feels invincible.
"I learned that no matter what happens, I will always be OK," Daysi said. "That I can make it through anything."
In the classic sign of new-adult independence, Daysi has gotten three tattoos since her 18th birthday.
One she got with her sister, Destiney. Daysi's tattoo in Italian says, "She keeps me wild," and Destiney's says, "She keeps me safe."
The second is the infinity sign with the death dates of her mom and dad.
The third tattoo links the words "forget" and "remember." There are plenty of things she wants to forget but knows she needs to remember.
Daysi moves in one week to attend UW-Whitewater. She wants to become a social worker because she feels the social workers on her case didn't do what was best for her.
Mary didn't go to college. She didn't graduate from high school.
Daysi is not like her mom.