DELAVAN
On the last day of school Wednesday, 263 students will file out of Darien Elementary School, leaving behind classrooms filled with desks, shelves stocked with books and a 114-year-old building scheduled to be shuttered.
For the Delavan-Darien School District, Wednesday will signal the end of a financially troublesome year. In the past two months, 39 teachers have been laid off, 154 students have applied to leave the district and the school board has voted to temporarily close Darien Elementary.
Even as the district's financial woes linger—officials are anticipating a $5.4 million loss from open enrollment next year, a $1 million jump from the previous year—new administration officials are eager to tout the district's academic progress, which they say has been overshadowed by a storm of cuts and misconceptions about the district.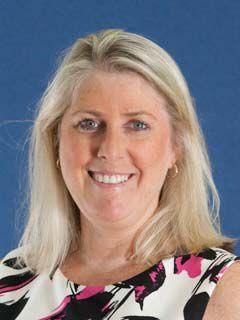 "We aren't a district that's failing," incoming interim Superintendent Jill Sorbie said. "We've had a bout of struggles, but that doesn't mean were aren't going to pave a new pathway that will be successful."
Much of the district's rebranding in the coming months will fall on Sorbie's shoulders. She is the district's director of curriculum, and her transition to superintendent has slowly begun. She will officially start her new role July 1.
This summer, Sorbie said, the district will host an administrative retreat to rebuild the district's public relations. The retreat will include discussions with staff on ways to combat open enrollment, identify unfounded rumors and highlight district successes.
When asked about the district's noteworthy programs, Sorbie said, "I wouldn't even begin to fathom to come up with a list because there are so many. The district is doing so many fine things."
Despite the ongoing funding storm, Sorbie said the district's academic programs next year will not be impacted. While class sizes are likely to increase in Phoenix Middle School because of the addition of fifth grade moving from Darien Elementary, no programs will be cut, Sorbie said.
What will change is teacher workload.
"The cuts … are certainly going to require our teachers to work harder. I worry about how much we are pushing our teachers," Sorbie said. "I think more will be asked of them. But they're up to the task and are devoted to the school."
Sorbie said the district is "finding solutions" to its recent teacher layoffs, saying the district will look at using more volunteers. Already, the early elementary schools—Wileman and Turtle Creek—use about 60 volunteers for its READS program, which is a one-on-one reading-based curriculum led by volunteers.
"It's an absolutely lovely program," Sorbie said. "That kind of idea could potentially be fleshed out. We're looking at various options on that, and we're looking at investigating that."
Over the past few months, officials have touted the district's 2016-17 state report card score of 82.3, which was the highest of any school district in Walworth County and 20 points higher than its previous score.
Officials said much of that was the result of a successful $1.25 million nonrecurring referendum in 2015 which expired before the 2017-18 school year and lowered the district's funding by almost 2 percent per student.
As a way to increase funding and maintain its services, the district pitched a $3.5 million operational referendum in April that would have bumped the district's funding. Voters rejected it by about 500 votes.
The district could continue hemorrhaging money from open enrollments and a shrinking student population. Each student who enrolls out costs the district about $7,372, Business Administrator Anthony Klein has said. The district last year lost $4.32 million to open enrollments. Next year, Klein estimates the district will lose about $5.4 million.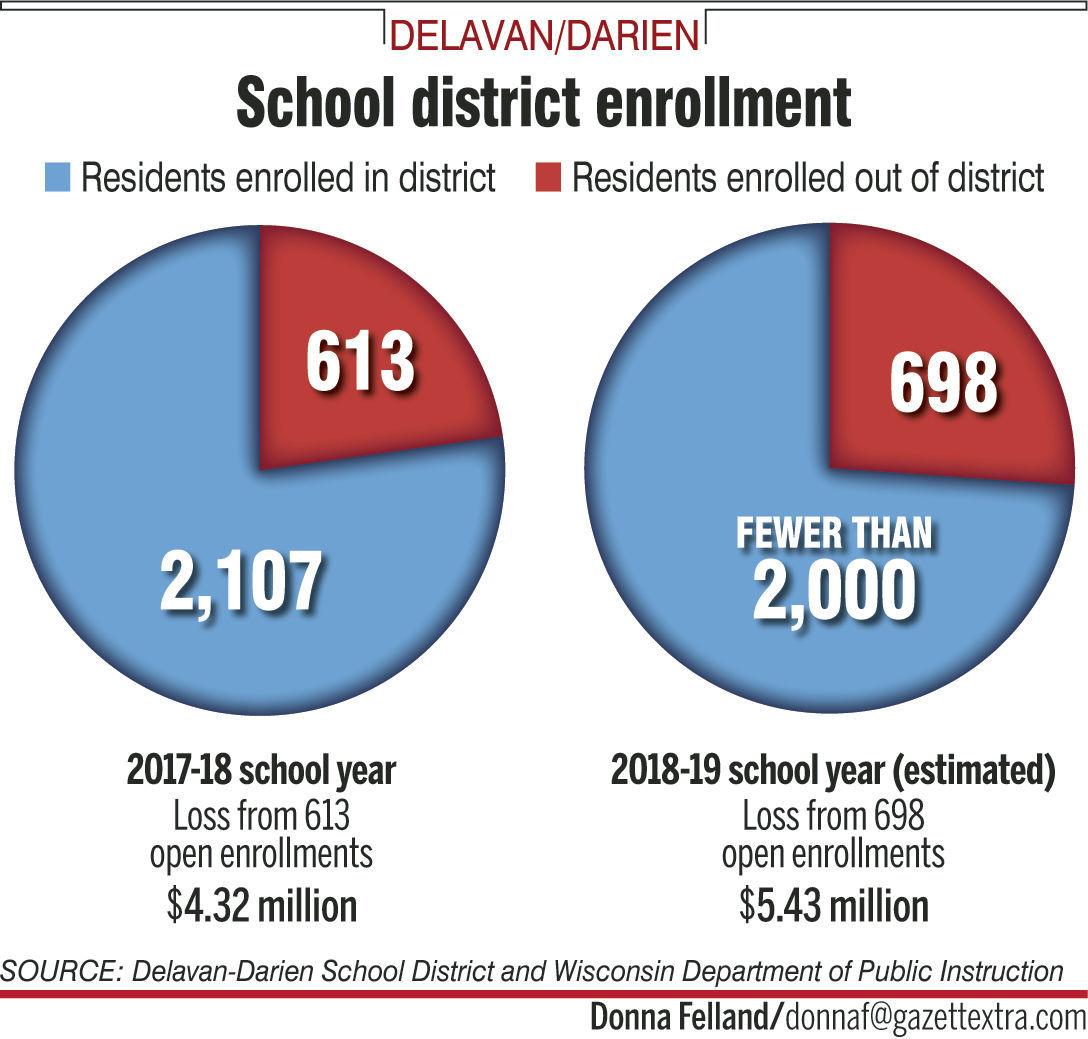 Klein, who joined the district in March, told The Gazette in an email he is "hopeful that we will not see this many students choose to leave. ... But it is also important that we do not let these challenges overshadow the great things that are taking place in our classrooms."
The future for Darien Elementary School remains unknown. The school board voted April 23 to close the school for the 2018-19 school year, a move that has sown discord between the school board and the Darien community.
Many of Darien's residents expressed shock at the closure. Doriann Volmar, who moved to Darien largely because of the school, said in April she "didn't see Darien closing coming. At all."
"I've been in tears since hearing the news. My heart breaks," Volmar said in April. "It was one of the reasons we bought the house that we bought. We fell in love with the staff. It was like a family. I cooked lunch for all the teachers and brought it in. That's how much I loved that school."
Despite her affinity for the school, Volmar said her and her husband, William—a village of Darien trustee—have enrolled their three boys in neighboring districts since 2016. Two of their sons go to Fontana Elementary School and another goes to Big Foot High School in the village of Walworth.
Their decision to enroll out came after the board voted 4-3 in 2016 to move to a "center schools" model that disperses grades throughout the district and consolidates all fourth- and fifth-graders at Darien Elementary.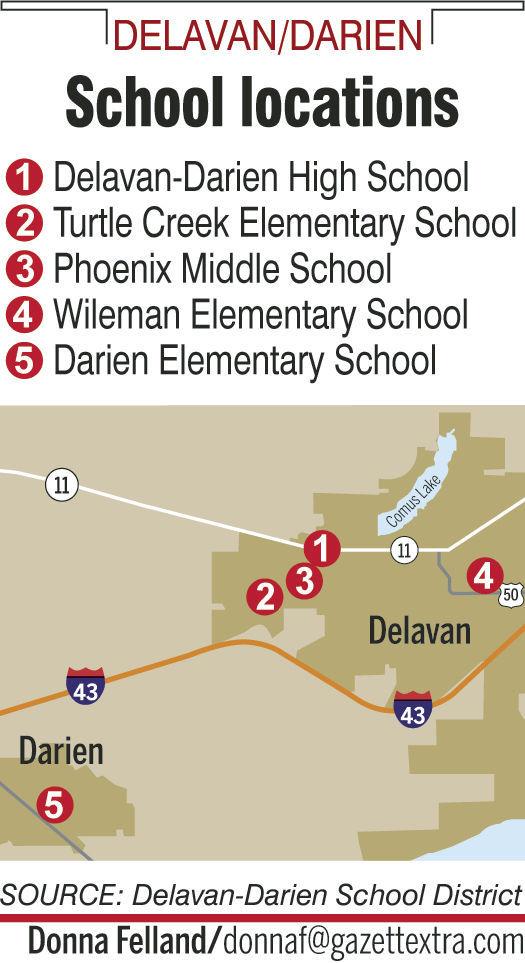 "When you have four children like I do, it's really difficult to shuffle around," Volmar said. "Children aren't getting home until about 4:30. And we just couldn't see where money would be saved."
Though Volmar said she voted against the district's April referendum, which likely would have kept Darien Elementary open, she said she didn't know 39 teachers would be laid off if the referendum failed. She said she never knew the severity of district's financial troubles.
"Those teachers are amazing. Had I know this many were going to lose their jobs … I don't know," Volmar said.
Since the announcement of Darien Elementary's closing, the Darien Village Board and the Darien Town Board have explored detaching from the school district. Though the process would take years and many questions remain, village board President Kurt Zipp said the village will put an advisory referendum on the Nov. 6 ballot to gauge interest in pursuing detachment.
On the same ballot in November, the school board will likely attempt a another referendum—one that would reopen Darien Elementary for the 2019-20 school year. The details of that referendum are still being considered, but in regard to Darien Elementary, Sorbie said, "our goal is to open it back up."
Just in case, the desks, chairs and books will be left in Darien Elementary after it closes Wednesday.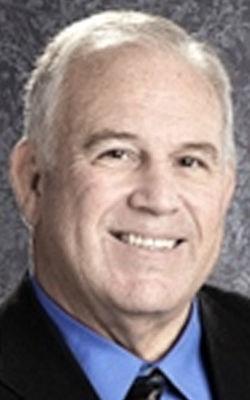 Much of the blame for the district's recent turmoil has fallen on Superintendent Bob Crist. Many in the community pointed to him for the referendum's failure, claiming he should have more clearly indicated the gravity of the district's funding slump.
But even Crist said he wasn't aware of the district's funding dilemma. In the same week the referendum failed, the district realized its budget had to be lowered by $506,030. An accounting error from the 2015-16 and 2016-17 school years did not correctly record payroll expenses, leaving the money unaccounted for and further imperiling the district's finances.
That same week, the district learned of 103 new open enrollment applications—about $680,000 in losses.
As a result, the board voted May 8 to send Crist to retirement, ending his six-year tenure with the district. His last day is June 30.
"It's hard to know what to think," Crist said. "The person we hired to help us organize the referendum … she felt that it was more than sufficient. We sent a mailer. Our website continually gets updated. Our Facebook page, too. I don't know what else could've happened … maybe that's why I'm not going to be here.
"We put in there that there would be a lot of teacher cuts. Could we have worded that different? Sure."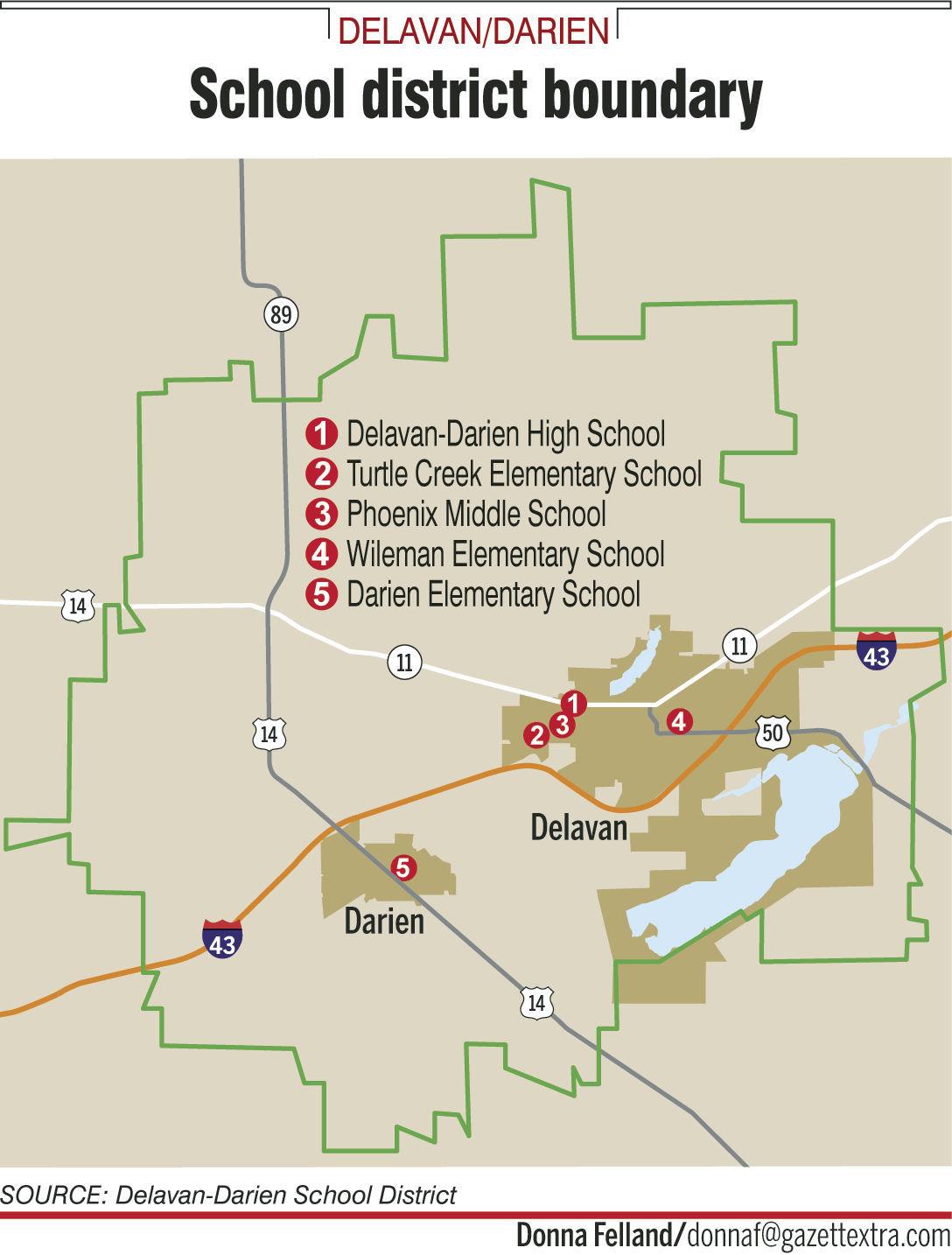 Asked how the district should conduct itself in the coming months, Crist said it should "focus on meetings with people."
"Somehow you got to have more meetings so people can become part of the solution. Be very forward and succinct. The operational (referendum) is crucial if this district is going to move forward and survive."
Sorbie added: "My biggest challenge will be to regain the trust of our community. I beg of everybody to give the district a chance."