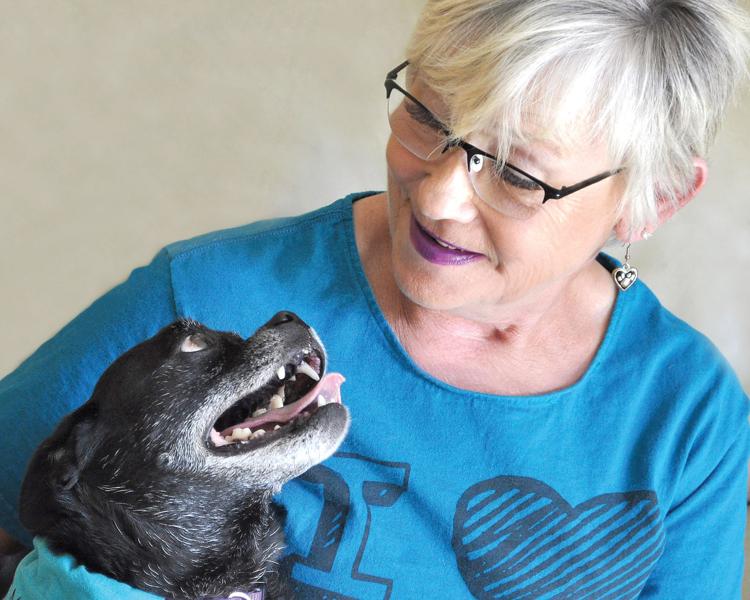 JANESVILLE
This Christmas, volunteers across Rock County are putting out extra bowls for their guests.
If the guests are truly being good boys or good girls, they might even get treats or bones to gnaw on.
The guests? The dogs and cats cared for by foster families.
The hosts? Ordinary people who are willing to provide temporary care for animals before they go to their forever homes.
The foster care system used by animal welfare organizations has been in the news lately—most recently in the case of a dog that needed special care after it was burned in a scalding-hot shower. Foster families help rescue organizations do their jobs by caring for animals as volunteers, not as paid employees.
Friends of Noah, an all-breed rescue organization, has no building and relies completely on a network of foster homes. The number of animals it can help depends on the number of foster homes it has.
"We really need more foster families," said Sue Showers, adoption coordinator for the dogs that come to Friends of Noah.
Friends of Noah accepts strays and some surrendered animals and helps other animal shelters that are at capacity. The group recently took in a dog from the Adams County Humane Society, Showers said.
Foster families pay for the animal's food, while Friends of Noah pays for spaying or neutering, microchipping and all shots and treatments an animal needs.
Showers estimates that food and treats for a dog or cat could range from $25 to $50 a month.
Before a dog joins Friends of Noah's foster care system, Lori Rockwell, a veterinarian and dog behavior specialist, meets the animal.
"We try not to take any dogs with aggression issues," Showers said.
Many people say they can't foster animals—not because it's financially difficult, but because they fear they would get too attached.
"A lot of people say, 'I couldn't do it. I couldn't give them up,'" Showers said. "It is hard. I usually cry for days when they go."
Showers has fostered 18 dogs.
"Fostering is one of the hardest things you will ever do, but it's also one of the most rewarding," she said. "You take this scared and homeless animal and see him transformed. You've made it a better pet."
Dog foster families usually end up keeping their animals for about three months. The length of stay for cats varies. Mounds Petfood Warehouse has an adoption center for Friends of Noah cats. If there's an opening at Mounds, a cat might be in foster care for only two weeks.
Foster families might hate to part with their animals, but they know the animal is going to a good home.
"We really research the people who are going to be adopting the animals," Showers said.
The Humane Society of Southern Wisconsin has a shelter but uses foster care for kittens and dogs with special needs, such as kennel stress or an illness.
"It really saves a lot of lives," said Brett Frazier, executive director.
The society's most recent foster care arrival is an 11-month-old golden retriever from Beloit. The dog suffered severe burns after its owner blasted it with scalding water in the shower.
Foster care has helped reduced the society's already low euthanization numbers, Frazier said.
For example, many humane societies euthanize dogs that come in with distemper or parvovirus. Now those dogs can be sent to a foster home to get better without endangering other dogs, he said.
"We went from having about a zero percent save rate to having about an 85 percent save rate for those dogs," Frazier said.
Foster families also care for kittens. Some need to be bottle-fed, and others need to be acclimated to people.
Frazier has seen kittens that are nearly feral become "purring machines" after a week in foster care.
The humane society pays for vet care and food.