This year was full of great video games, but with 2018 right around the corner, it's time to prepare for the most anticipated games of next year.
If developers stay on schedule, gamers will be blessed with some stellar games during the next 12 months. Here are the ones I'm looking forward to the most. (Honorary mentions include "Days Gone," "State of Decay 2" and "Metro: Exodus.")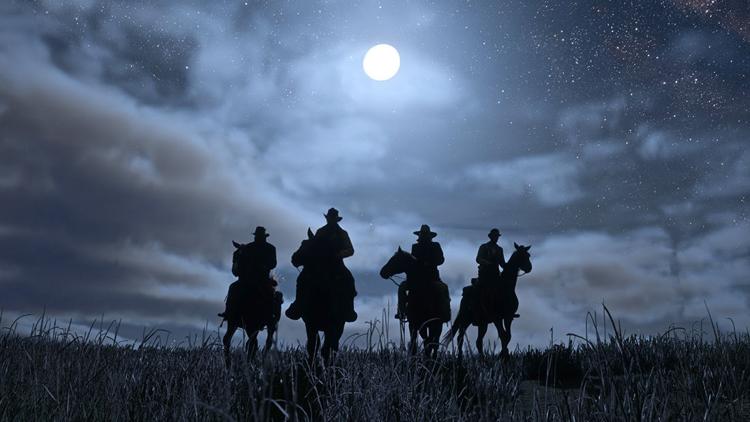 "Red Dead Redemption 2"
Fans have been waiting for a sequel to Rockstar's "Red Dead Redemption" since it launched in 2010, and we won't have to wait much longer.
The first game was the best Wild West game I've ever played, complete with a compelling story, gritty characters, a beautiful open world to explore, and addicting gunplay. There's no doubt the sequel will expand on all of that to give players an unforgettable experience.
Based on the two trailers we've been shown, we know "Red Dead Redemption 2" will be a prequel to the original game and have multiplayer, likely something resembling "Grand Theft Auto Online."
It will be a good day when "Red Dead 2" launches this spring.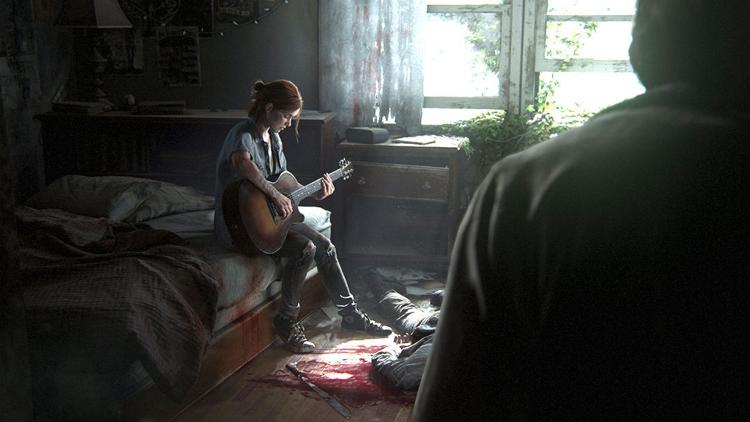 "The Last of Us Part II"
"The Last of Us" is one of my favorite games. The gameplay isn't stellar, but the story and characters are among the best I've ever experienced, even if it's just another zombie game at its core.
Naturally, I and many others are elated its sequel is on the way.
The first trailer released showed us an older, more mature Ellie, the bratty-yet-lovable teenage protagonist from the first game. Five years have passed, and Ellie and her father figure, Joel, are looking worse for wear.
A second trailer shows some unknown women in a pretty violent sequence. I'm curious who they are and how they'll fit into the story.
Ellie will be the main character this time around, which is great. And I'm excited the composer is returning, because the original game's soundtrack is phenomenal.
It's unclear if "The Last of Us Part II" will grace us in 2018, but if not, we'll do our best to patiently wait.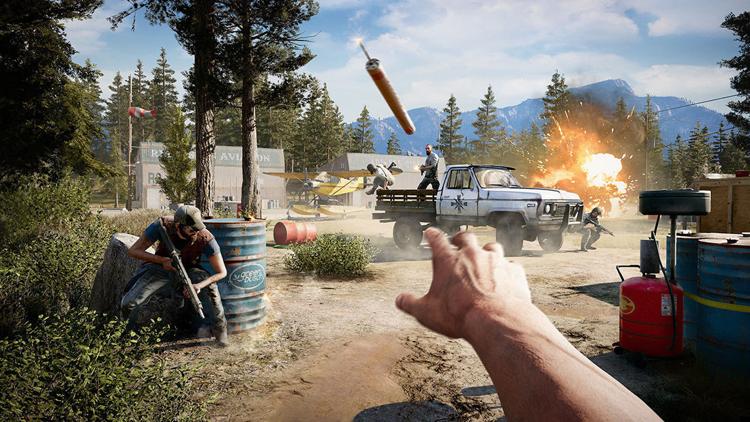 "Far Cry 5"
"Far Cry" has always been a series about visiting exotic locations and wreaking havoc in an open environment, but "Far Cry 5" is bringing the chaos home.
The fifth main entry in the series will take place in a fictional Montana county overrun by a religious cult. There will be guns, explosives, dog companions that can fetch weapons, vehicles (including planes), and other stuff you'd expect from a "Far Cry" game--which is reason enough to be excited. But most intriguing is how a story with religious and political overtones will work in our current social climate.
We'll find out when the game launches in March.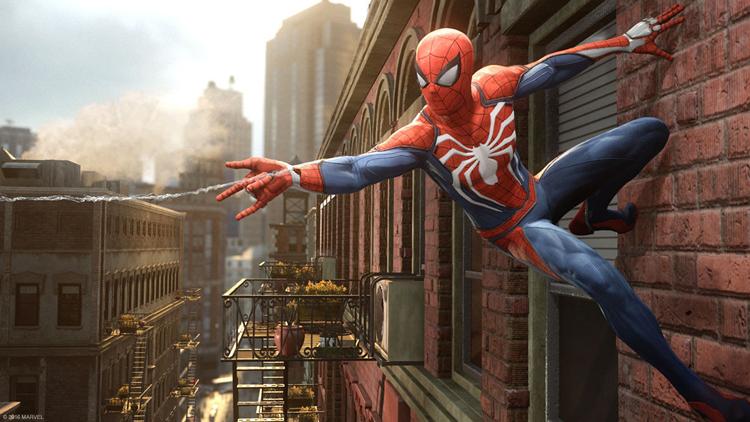 "Marvel's Spider-Man"
One of my favorite games as a kid was "Spider-Man 2" for the PlayStation 2. Insomniac Games' upcoming "Marvel's Spider-Man" might be the first game since to recapture the magic of playing as the web slinger.
Trailers show an acrobatic and fluid Spidey with some fun combat mechanics. The web swinging is physics-based and not scripted, which should make traversing the city an absolute blast.
There will be some quick-time events, which is sure to upset players since they are a largely outdated gameplay mechanic. But I have faith they can be done well.
We'll find out when the game launches sometime next year.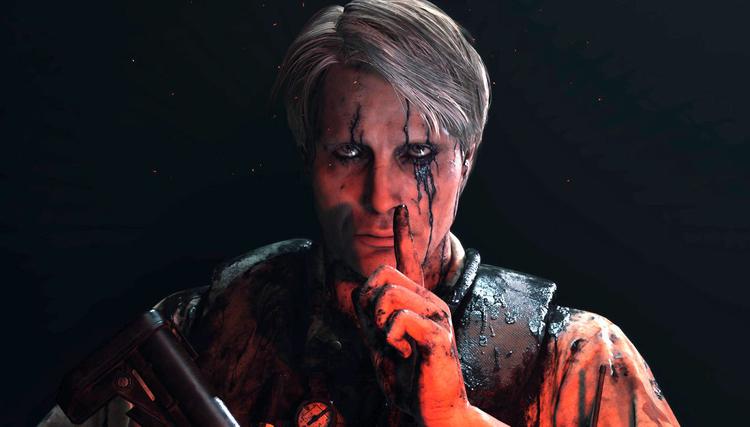 "Death Stranding"
It's been a year and a half, and we still know as little about Hideo Kojima's upcoming project "Death Stranding" as we did the day it was announced.
Norman Reedus. Invisible creatures. Babies. That's about all the information we've gathered so far. It's completely unknown what type of game this is or when it will release.
But that's OK, because Kojima is a genius. I'm sure "Death Stranding" will be a delightful and weird treat.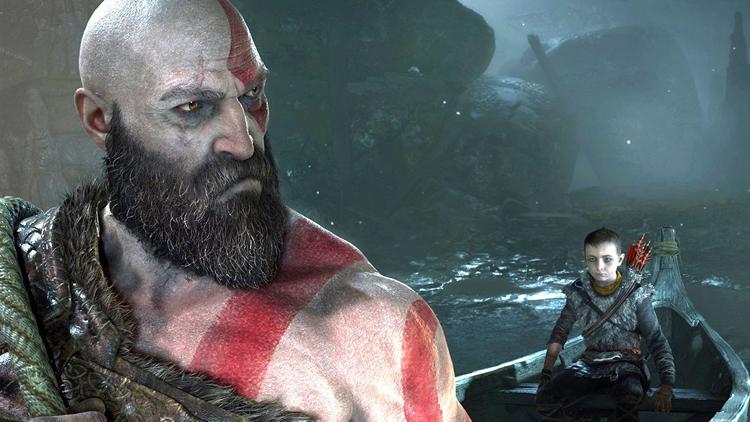 "God of War"
I'm not the biggest fan of the "God of War" series, but the upcoming, cryptically titled "God of War" represents the biggest departure for the franchise.
No longer is protagonist (antagonist?) Kratos battling Greek gods with an fixed camera following his violent streak across Greece. Instead, "God of War" will feature Norse mythology, an over-the-shoulder camera and a more personal story involving Kratos' son.
Can the new "God of War" be the first in the series to actually make me care about Kratos? I'll find out when the game releases next year, possibly as soon as March.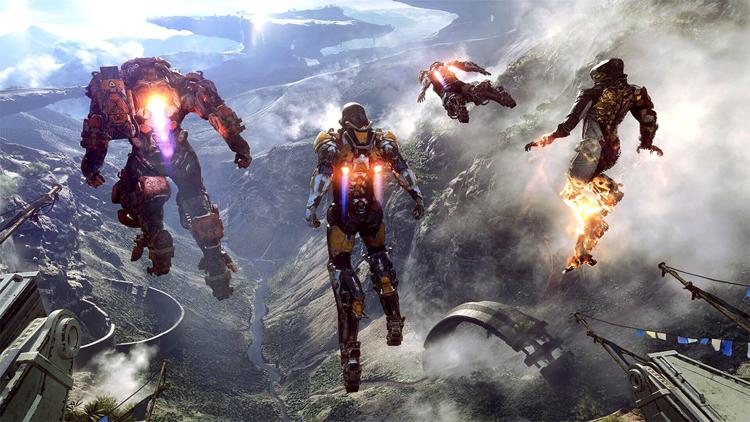 "Anthem"
"Anthem" is a response to the popularity of "Destiny," but considering "Anthem" will be published by EA, it will undoubtedly be a trainwreck full of microtransactions and other greedy business practices that will completely rob the game of any joy.
Still, the concept seems pretty cool. It's a cooperative sci-fi game in which you and a few friends in power suits battle enemies. It's not much to go on, but the gameplay trailer looked promising.
I can't wait to see how EA screws it up when the game releases this fall.
Video game columnist Jake Magee has been with GazetteXtra since 2014. His opinion is not necessarily that of Gazette management. Let him know what you think by emailing jmagee@gazettextra.com, leaving a comment below, or following @jakemmagee on Twitter.